Thanksgiving is all about giving thanks for all the beautiful people and things that you have in your life. Giving thanks to the family members will bring happiness your family and friends, but doing certain acts of kindness will bring inner peace and satisfaction to you. There is nothing more beautiful in this world than having inner peace and satisfaction. There are plenty of ways of giving thanks on the thanksgiving but we have compiled a perfect guide to help you which is equally amazing for yourself and all other beautiful family and friends around you.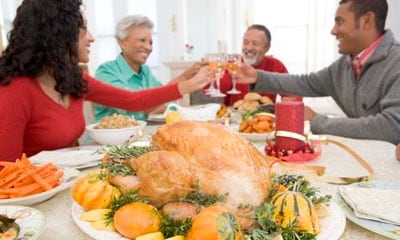 1. Invite someone for dinner
The best way of giving thanksgiving is inviting someone for a dinner at thanksgiving. Now, there are plenty of options for invitation, you can either invite an orphan, a widow or a person who is away from his family. This will not only give you the confidence but will also help your family to care about the feelings of other persons in the world. There are certain things which you should think before inviting someone to the Thanksgiving dinner party at your house. The main thing is that that person should be suitable to your family. If you have kids at your Thanksgiving party, you should not invite a person who abuses or uses alcohol too much. On the other hand, if you know that person since a long time, you should make them understand that this a kids party and they should avoid certain things. Moreover, inviting someone for Thanksgiving dinner will help you know better about the other person.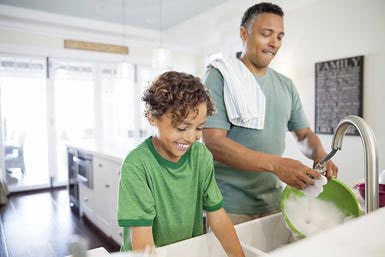 2. Offering help for cleaning dishes
This creative way is for those who are away from their family and are invited at a Thanksgiving dinner party. If you are one of those, you should offer some help while preparing the dinner or cleaning dishes after the Thanksgiving dinner. This little deed will not reduce the work load on the hosts of Thanksgiving dinner but will also make you a better person in their eyes. Doing dishes will not take that much time but the impression that you will leave on your hosts will last longer. The best part is that it will also help for a better relationship between you and hosts of the party and they will not be reluctant to invite you at another party such as Christmas Eve or a New Year party. Moreover, your host is bearing all the expenses on the Thanksgiving dinner and this may be the perfect way to give back to them.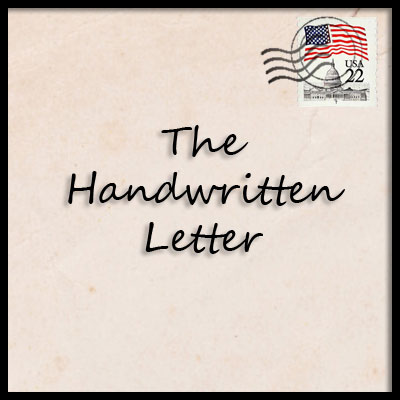 3. Writing a letter to your friend or family members
We live in a digital world where you can wish someone over a simple Email, Facebook status or a tweet. People no longer send letters to their friends or family members, so, if you send a letter to a close person in your life, it will surely give them a bundle of happiness. The best way is by send a hand-written letter to your friends or family members, however, if you don't have much time, you can write a letter in the word and can print it out and send using mail services. This service is not as cheap as compared to the Email or sending a status or tweeting but it is the unique old school way of sharing happiness which thinks them feel that they are very important person in your life. Although writing a letter in word or notepad is time consuming and cheap but nothing can beat the hand written letters as they are more close to the real and have more feelings than digital world.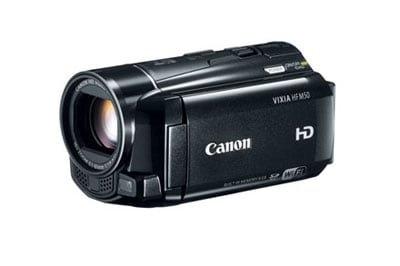 4. Recording thankful video
This method is equally useful for all those who are away from their family or with their family on the Thanksgiving. You can record a video of the event and can later share it with your family members. There are plenty of ways of recording a video, Now-a-days, Smartphones have amazing camera which can record the videos in the highest resolution. For example: iPhone 6S can record videos in 4K. However, if you don't have the latest Smartphone, using a best camcorder is the perfect for recording videos. Videos recording using professional camcorders are much stable, less noisy and the quality of the video is much better as compared to the cameras of Smartphones. For the people who are living with their family, they can record the videos of Thanksgiving that they are having at their home. You can ask each member a question about what they are thanks for. However, if you are living away from your family members, you can either record video of a Thanksgiving party that you are invited to or can record your life style in this new city. Both ways will surely make your family feel happy about you. After recording thankful videos, you might need to edit it.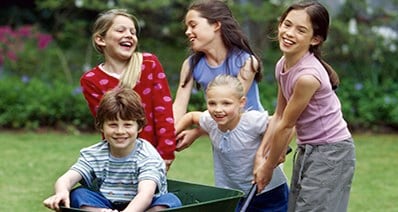 5. Share precious family Videos to say thanks
As Thanksgiving is another word for saying thanks to all the beautiful people and things in your life. So, there is nothing better than sharing the memories of your past. You can collect different videos of your childhood and your parents, can also mix them using a perfect video editing software such as Filmora Video Editor. The best part is that you can combine different images to make a perfect slide show or can combine different images and videos to make a perfect video. Filmora Video Editor will let you edit all parts of your videos and will let you add different beautiful filters and overlays on your videos. You can also add an introduction and credit to your using Thanksgiving "Intros and Credits" present in the Filmora Video editor. You can also combine different videos in one frame using Split screen mode. For example: A clip of your childhood in the one side of the video while another clip of your adulthood in the other side of the video. Last but not the least, you can easily share these videos via YouTube, Vimeo or Facebook directly from the filmora Video Editor with your family members or friends.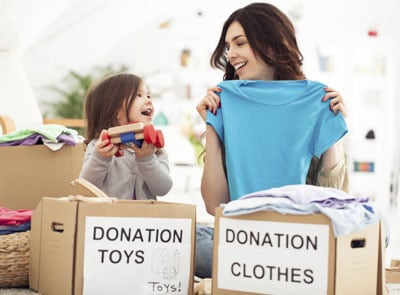 6. Donate something
Thanksgiving is all about sharing happiness with your family and other people. You can always donate your money or your clothes to the different charities around you. This is not only a way of thanking for all the beautiful things in your life but is also a great way to share happiness with the other people. You can donate some money to the charities, however, if you don't have money at this time of year, you can always donate your old clothes to the charities. These clothes can either be the one that you no longer use or you don't need. This is a simple win-win situation for you and the charity, you will give those clothes and in turn you will surely get happiness and this is what Thanksgiving teaches us. This little act of kindness may bring happiness to someone's life and there is nothing greater than that in this world.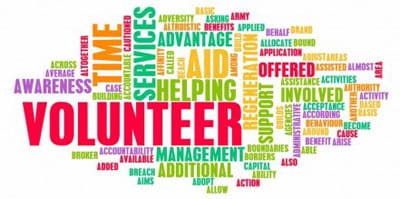 7. Volunteer at a charity organization
We are living in a modern society where everyone is busy in their jobs or education. The best way of giving thanks on Thanksgiving Day is giving something back to the beautiful society that we are living in. You can always volunteer at a charity organization, at a church or a soup kitchen restaurant which offers free food to the hungry people. Another best way of doing this task is by taking your family to volunteer for a greater cause. This will not only help you bring happiness to other people's lives but will also help your kids to understand that what helping others will actually means. It will also make them a better person for the future and they will surely feel happy about it in the future.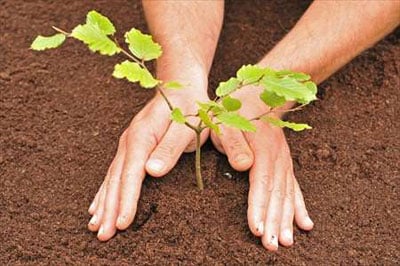 8. Plant a tree
Due to heavy industrialization and human needs, millions of plants are cut round the year. "Planting a tree" is perfect way to giving back to your environment. Plants produce the oxygen without which living on this plane is impossible. Moreover, they also clean the environment. So, this will be a perfect way in long terms. You can also ask your friends or family member to plant a tree. This will also help for a better environment for our children.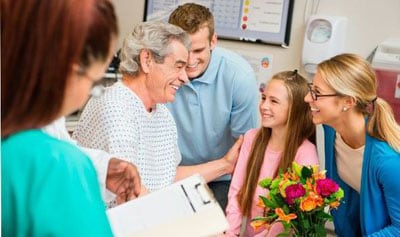 9. Visit a hospital
You are lucky to have a perfect health, family, friends and all the things in your life but there are some people who are in certain kind of difficulties, you can always help them by paying them a visit. In other words, Visiting a hospital and asking different people about their health will give you inner satisfaction, happiness and telling those people they mean something to the world may bring happiness to them. You should also take your kids to the hospital alongside you, it will help your children to know what a good work you are doing and make them understand about different hardships that other people are facing. It will also help them to think and thank for all the beautiful things that they have been blessed in their lives.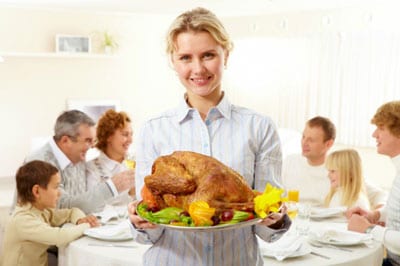 10. Provide Thanksgiving dinner for a family in need
There may be some people in your neighborhood who can't afford to buy Thanksgiving dinner for their kids. This may be the best way to help these people. Some people may not take the dinner because they may think that it will take away their self-respect. However, you can sneak the dinner for themselves or order the food online and make delivery to them. Although it may not be a bigger step for them or for yourself but sometimes small things bring greater joys. Alternatively, you will also feel happy after seeing them happy. There a famous quote: ""In seeking happiness for others, you find it for yourself". This quote will be perfectly applied here.
Part 2. Best Video Editing Software to Edit Home Videos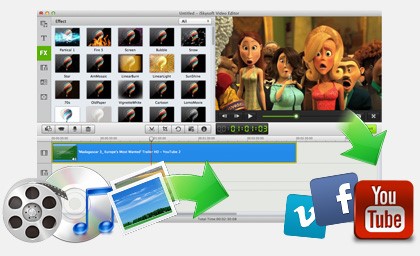 After shooting home videos, for example, giving thanks video for Thanksgiving, you might need to edit the video a little bit to make it look better. To start it easily, i recommend you try Filmora Video Editor. Compared with professional ones, this software is easy to use. The Window is pretty simple with all tools displayed in the window. And it comes with multiple effects that make your videos stylish and perfect.
Supports almost any video, audio and photo format;
Includes all the basic editing tools: crop, trim, rotate, split, merge, etc.
A music library with 25 songs available for the background mushc;
More than 180 filters and overlays and 130 types of text;
Over 290 kinds of motion elements and 20 types of split screen;
Filmora Video Editor supports Mac OS X 10.11, El Capitan and Windows 10 fully.