uTorrent is the most popular BitTorrent site outside China. The use of the Greek letter "u" refers to "micro" signifying the small memory footprint of the software. It is widely popular because it allows the functionality of large BitTorrent clients but uses minimum resources of your computer. It was initially developed in 2005 by Ludvig Strigeus and supports all major forms of Operating systems including older versions of the popular Microsoft OS Windows.
People around the world use uTorrent to download a variety of media ranging from music to movies and burn uTorrent videos to DVD for storeage. In the past decade or so, iPod from Apple has been the front-runner in portable music players. However, one can only transfer music from iTunes to iPod. So what do you do if you have downloaded music through the internet using uTorrent and would like to listen to uTorrent music or videos on your iPod?
If you are looking to transfer music from uTorrent to iTunes, it is not as difficult as it sounds. In order to transfer files from uTorrent to iTunes, you need to follow these steps as illustrated below.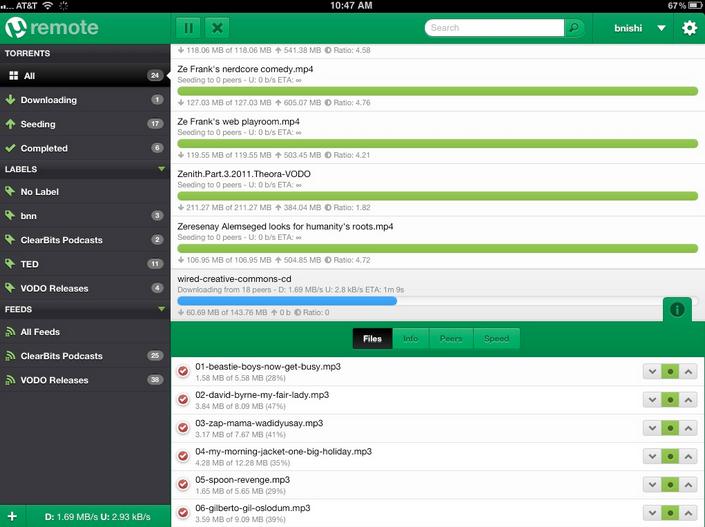 Steps to Transfer uTorrent to iTunes
Step 5: Now you find the "preferences" window and select it and click "OK" to finalize the entire process.
So after this, whatever files are downloaded through uTorrent, the application will directly send the files to the specified folder and from there is rerouted automatically to the iTunes library.