It is with no doubt that there are many messaging apps that are being developed every day, but to get one that is good, cool to use and cheap is not that easy. Furthermore, getting a stable messaging app that allows you to send texts, Multimedia Messaging service (MMS) or calls is even tougher. However, WhatsApp is one of the apps that portray all these traits. In fact it is taking the social network to a new level with their recent call feature. Now that you found this app, the next question you should be asking yourself is, is WhatsApp safe?
Part 1. How Safe is WhatsApp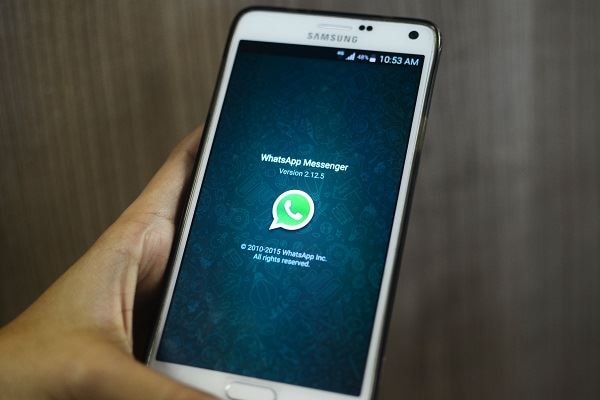 Majority of WhatsApp user believe that this app is safe but that is not the case. Despite having the privacy option that lets you hide when you were last seen and profile pictures there is still a possibility that you can still be tracked. The encryption key is a major fault of WhatsApp messaging service. Malicious people often take this key or copy it and use it to access your WhatsApp account. Moreover hackers can use WhatsApp to send you a message that seems to appear to from your family member but in reality it is a Malware. It is also worth mentioning that not all supported devices are encrypted. Android devices and iPhones are more secure unlike sending messages to BlackBerry.
With this in mind you need to know what type of content you should send using WhatsApp. To be on the safe side, never send your bank account details via WhatsApp or your log in details for emails and any social media account. Any kind of message that you feel it is sensitive; do not send it via WhatsApp instead using secure messaging service such as Telegram, Redphone and others.
Part 2. WhatsApp Security Tips
With over 800 million users on WhatsApp across the globe they are high chances that your account can be hacked mischievous person. Although WhatsApp encrypts your data it is wise to be cautious and observe the following security measures.
1. Do Not Display Last Seen Timestamp and Read Receipts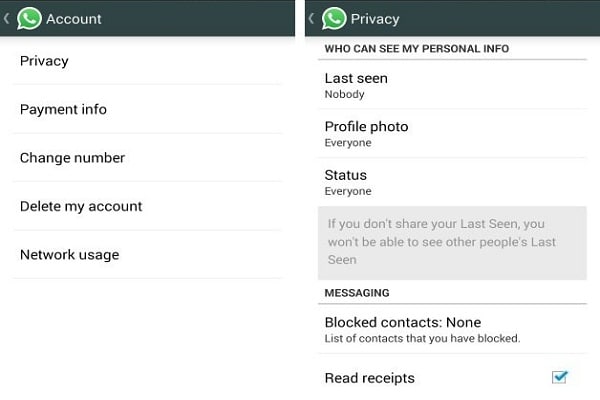 The privacy icon is not a decoration on WhatsApp thus you should use it to hide your last seen stamp. It is advisable to restrict it to only your contacts or even nobody. This makes your account more secure and safe. A hacker will not get an evident that will add up and use it against you. Moreover you can hide read receipts to avoid the blue ticks when you have read the text.
2. Lock Your WhatsApp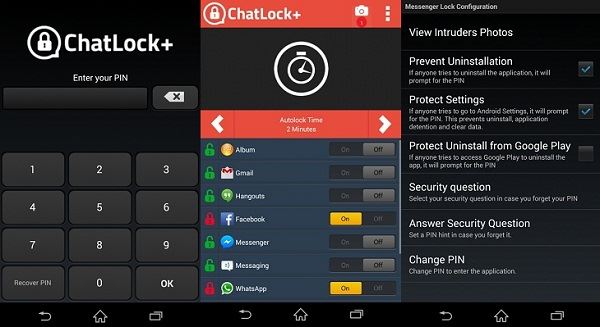 To make you WhatsApp more secure and safe use an app to lock it. This will prevent malicious person from viewing your texts, images and videos. There are different locking apps that you can use such as Smart App lock, Messenger and Chat Lock, Applock and much more. It protects your WhatsApp using a password. The beauty of this app is that they can be used with Android phones, Blackberry or Symbian phones.
3. Restrict Who Can View Your Profile Photo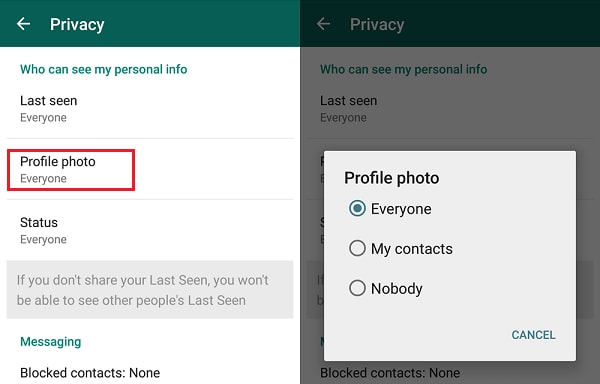 Putting a favourite photo or a selfie on your profile picture seems to be fulfilling for many people not until you realise it can be used against you. If you have not restricted who can view your profile, then it means everyone can view it including hackers. So your photo can be downloaded and use it to search for more information about you on Internet. Therefore ensure that your photos can only be viewed only by your contacts.
4. Deactivate Your Account When You Misplace Your Phone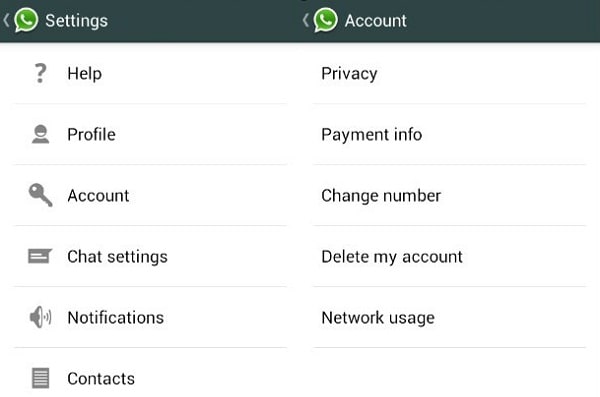 Do you know that you can log into your account using a different device? WhatsApp was well designed and allows you to log in to your account on a different device. So when you misplace your phone it's advisable to deactivate your account using another device. Just replace your Sim card and log in using another phone. Then deactivate your account so that the person who finds your phone cannot log into your account.
5. Always Log out of WhatsApp Web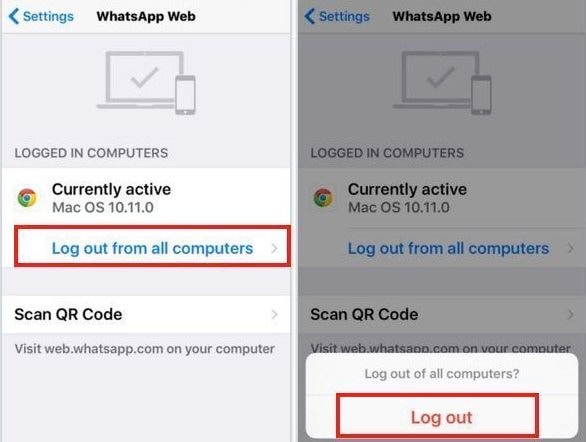 You can also log into your account online. So after sending and replying messages from your contacts, you should log out to prevent other WhatsApp users access to your account. This situation is even worse if you are using a public computer. Anybody can log into your account and take the vital information from your account. To be safe inculcate good working habits. Always log out from WhatsApp when you are done using it even if it is your private computer. You never know when your friend or member of your family will use your computer.