What is Music Box?
Music box was developed by Chris Bauer. This app is a like a music producing mini app, which play the songs you have created and not the songs from your playlist. It is used by all the immature artists who like tocreate some songs. There is a pro version of this wherein you can choose from many instruments and let you compose long songs. There is also a simple basic Music Box app which is superb and free. You can choose two instruments; all you have to do is tab the small brick like icons, and it will create a beat.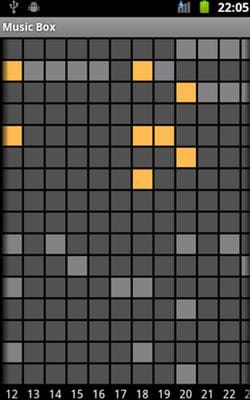 If you know scales or familiar with music theory then you might create a genuine beat but if you are a beginner without an experience, you can do many things. You can learn to make beats of your own. Music Box is an app, which is a home for all the music lovers who want to create something on their own.
Talking about features of this Music Box, it lets you create and edit up to 2 tracks. You can choose the color of the rectangular bar to know where the keys are. You don't have to create the same tune again and again; you can copy and paste the bar of keys. After you finish your track, you can convert it into mp3 file on your Android device. Its intuitive interface and the good logic behind it makes Music Box app be loved by many users.
---
Top 5 Music Box for Android Alternatives