Find your SD card had broken with hundreds of pictures, hundreds of downloaded videos and favourite playlists in it? No worry, you just need to recover them immediately on your Mac or Windows computer. In this article we will focus on damaged SD card recovery and tell you how to recover files from damaged SD card in a few simple steps.
Part 1. How to Recover Lost Files from Damaged SD Card on Mac (macOS Sierra Included)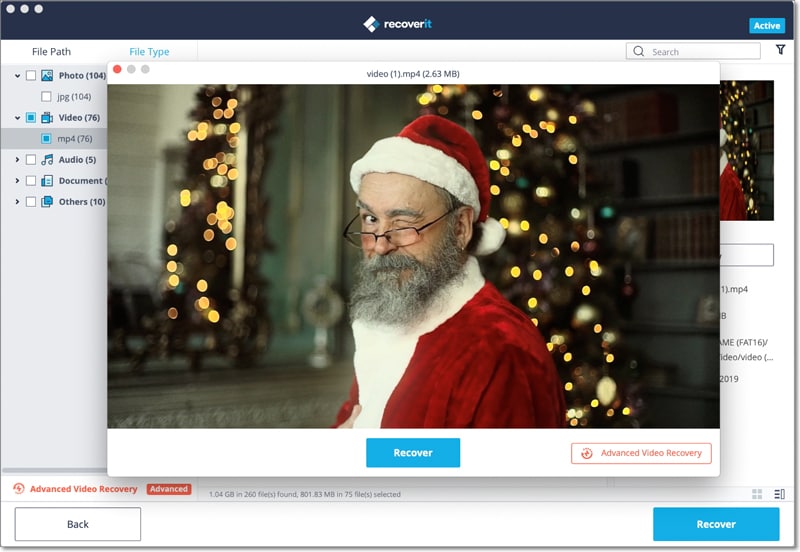 If you have Mac, you can easily recover the lost data on damaged SD card. The entire process is just a click away to have your lost files courtesy of Recoverit for Mac. With it you can retrieve almost all the files stored on your damaged SD card, including photos, videos, music and more. What you need is a few clicks. Data Recovery for Mac will do the rest thing for you.
Why Choose This Software to Recover Damaged SD Card Lost Data:
This program can recover files in 500+ file formats including video, photo, audio file, document and many other data.
It is 100% safe and you can easily recover data from different storage devices in just a few minutes.
It can reciver lost data due to accidental deletion, unexpected power outages, virus infection, software crashes and even improper operations.
It is compatible with all Mac OS and Windows system including macOS High Sierra and Windows 10.
To start with, ensure you have this Recoverit on your Mac. Then follow the tutorial below to recover data from damaged SD card. (Learn More about Card Data Recovery)
Step by Step Guide on How to Recover Lost Data from Damaged SD Card on Mac
Step 1. Connect Your SD Card To Mac For Recovery
The first thing is to connect the damaged SD card on your Mac. There are several ways to connect it. You can either use the memory card reader or use your gadget like phone, camera just to name a few. After that, you can now open the Data Recovery on your Mac.
While using this application you do not have to worry about the format of your SD card since it supports all major file systems. Next you have to choose the file types for lost data to get them back. For this case you need to click on target file type tabs and click "Next" button.
Step 2. Scan Your Damaged SD Card
Then your SD card will appear as a drive in "External Removable Device", check it. This program does not only allow you to retrieve data but also to recover corrupted data and recapture those that were accidentally deleted. To achieve this click on "Start" at the bottom right corner so as to scan files from damaged SD card.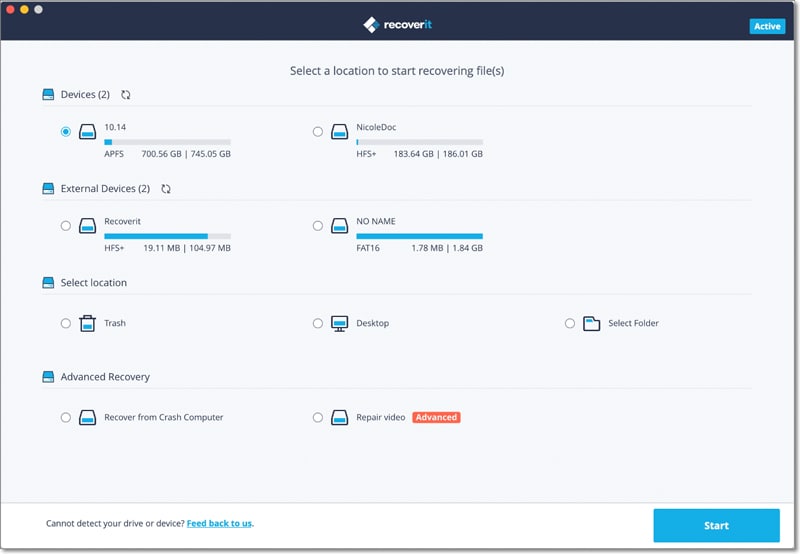 Step 3. Preview and Recover Files from the SD Card
Depending on the size of the recovered files the retrieval process might be long or short. Be patient and wait the scanning process to be complete. The recovered data will appear on the screen of the application. After previewing the files click on "Recover" to restore your selected files.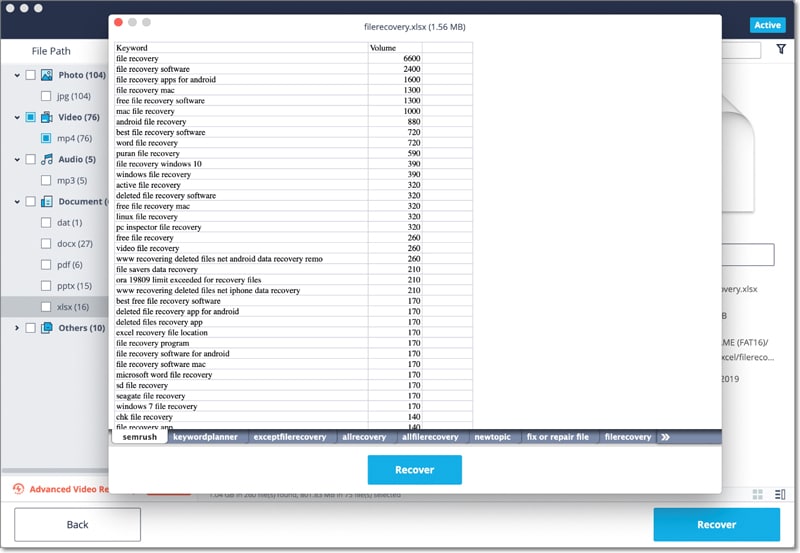 ---
Part 2. How to Recover Files from a Damaged SD Card on Windows (Windows 10)
For Windows users, you can also cope with damaged SD card recovery in the same easy way as mac users. All you need is Recoverit for Windows, which favours the Windows users to safely and quickly retrieve the corrupt or lost data.
Steps to Recover Damaged SD Card for Lost Data on Windows
The steps are similar to those of Mac. Ensure that you have downloaded the Data Recovery for Windows.
Step 1. Mount Your Damaged SD Card on Windows
Ensure you mount your SD card on your PC using a memory card reader or a possible device like phone. Next, run the data recovery software. Then choose the file types you lost from damaged SD card. For this case click "Next" button to continue.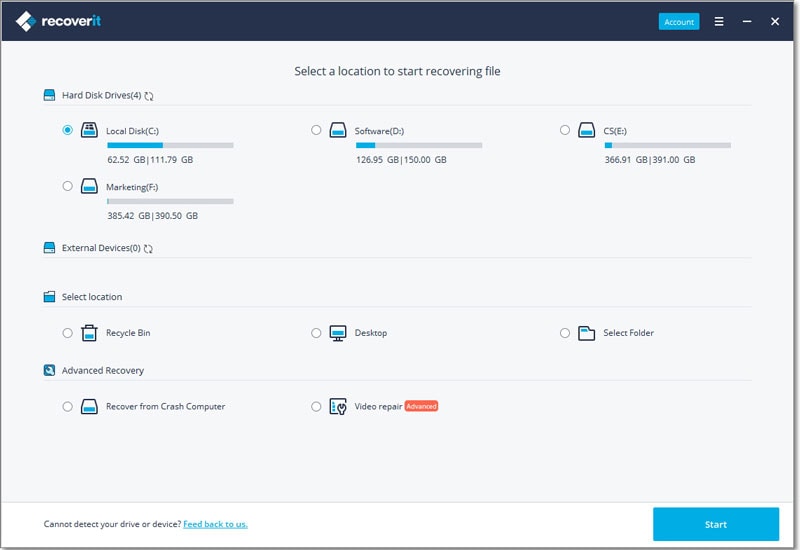 Step 2. Scan the Broken SD Card
In the next window, you will see screen displaying your SD card and its format. Then click on "Start". Your lost data will be retrieved on all parts including the recycle bin. All your data will be retrieved including photos, videos and more. Wait until the process is complete.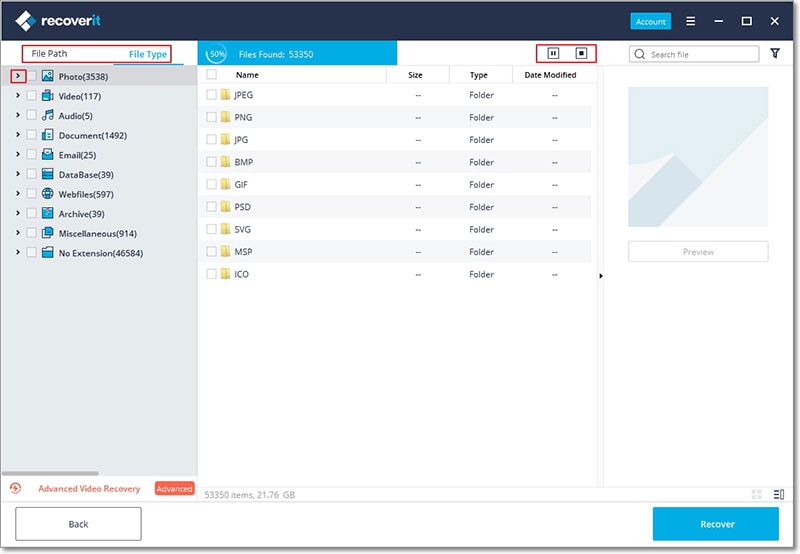 Step 3. Preview and Recover Data
After the scanning process is finished, a list of your lost items will appear thus you need to preview which one to regain. The feature that gives a plus to this program is that you can check the quality of the recovered files before finally regaining them. Moreover you can preview the files in order of the names saved or structures. After successfully previewing them you can now click "Recover" button.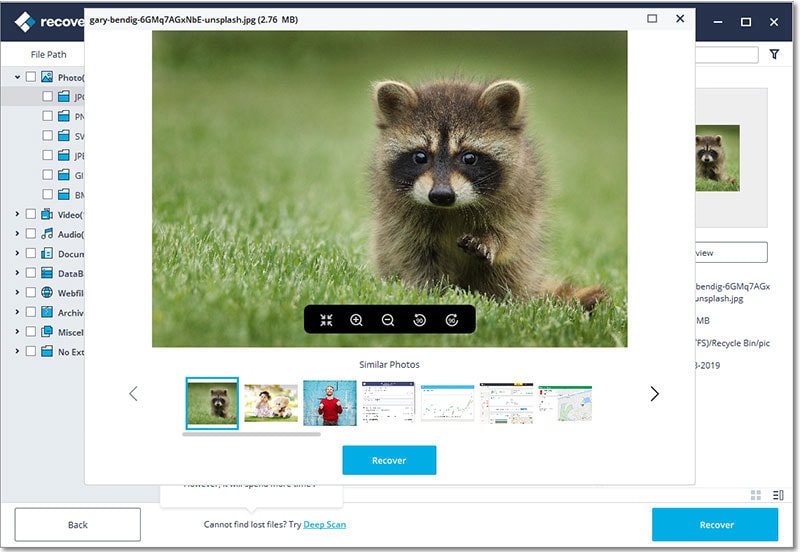 After getting the knowledge of how to restore data from your damaged SD card, it is also important to know how to prevent your SD card from getting damaged. First, ensure you safely eject your card whenever you mount it on a PC or Mac. Secondly, format your SD card instead of deleting items on it. Thirdly use quality card readers because poor card readers my damage it just as computers with virus. Fourthly store it safely where it's free from physical damage and dust. Lastly ensure you buy quality SD cards. Quality things last long.