Gone are the days when you had to install various App updates on your iPad manually. The latest iOS developments have made this task automatic. But at some times, you might find that the automatic feature goes above and beyond and installs even the unwanted App updates.
So, is there any way on how to uninstall iPad update? Apparently, Apple has no way of stopping the unwanted updates from showing up or deleting them. And if you have to do it from your iPad device, the best solution would be to uninstall the whole app using the iPad delete button. This will not permanently remove the app from your device. It might not solve the underlying problem in the long run. Fortunately, here is the best solution to help you to delete app updates on iPad.
How to Delete Unwanted App Updates on iPad
There's a better way to clean the mess updates in your iPad. Well, all you need is to use ddr.fone (Mac) - Data Eraser (IS) (or dr.fone - Data Eraser (IS)). It is a program that has been specially created to help solve most of data erasure tasks that you always find impossible to execute with your iPad device. The program is not only limited to the iPad device. You can as well use it for Android, iPod, iPod Touch, and iPhone devices. Some of the tasks that you can successfully carry out using this program include permanent deletion of your private data, browsing history cache information, music, photos, movies, etc.
Key Features of dr.fone - Data Eraser (IS):
1. It helps erase all the private data in your device to protect it from illegal access.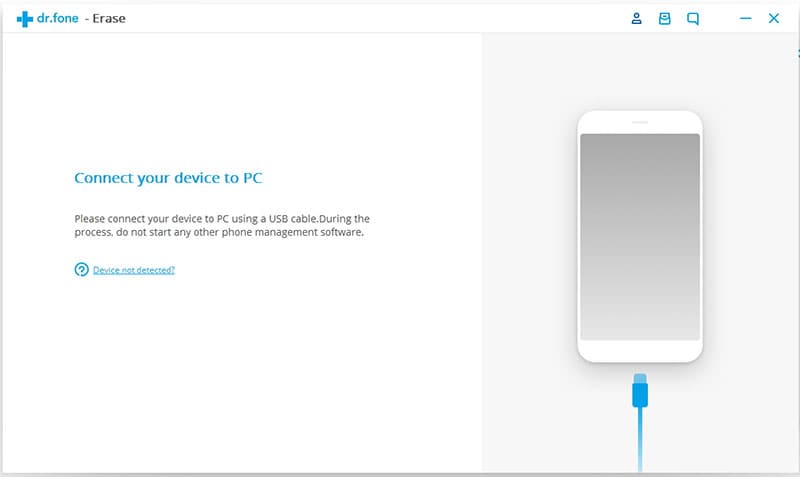 2. The program helps clear any unnecessary or junk files from your device in a single click.
3. It supports file compressor feature which allows you to compress your files without affecting their quality. This gives you more space on your iPad.
4. The program performs permanent data erasure better than the factory reset process.
Delete unwanted app updates on iPad easily
Below is a step by step guide on how to delete app updates on iPad using dr.fone (Mac) - Data Eraser (IS).