Cookies refer to files created by the websites you visit on the web. They help enhance your browsing experience by enabling the web pages to load faster. However, an excessive amount of cookies can slow down the performance of your Android phone. Therefore, you will have to delete cookies on Android phone to boost the performance.
You should also consider deleting cookies if you have concerns about your privacy and security, especially if you are using a public source of internet. By deleting cookies, you will prevent internet users as well as data criminals from tracking your web activities. Here are the popular methods for deleting cookies on Android phones.
Method 1. Delete Cookies on Stock Android Browser
Guides on How to Delete Cookies on Android: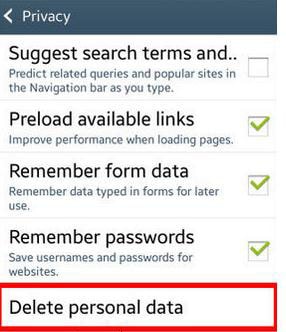 Step 1. On your home screen, tap on the stock browser to launch it.
Step 2. Tap the three dots located on the top right corner of your screen. You should be able to see the "Settings" button if not so, click on more and you will get it.
Step 3. Tap on the "Settings" button. You will find the "Privacy" in the next window. If it isn't visible, scroll down, and you will get it. Click on it.
Step 4. You will be able to delete cookies in the next window by tapping on "Delete Personal Data". You can also delete other data such as history, passwords and more.
Method 2: Delete Cookies on Android in Google Chrome
The "Settings" Menu in Google Chrome allows Android users to remove cookies quickly, by using the following steps.
Guides on How to Delete Cookies on Android: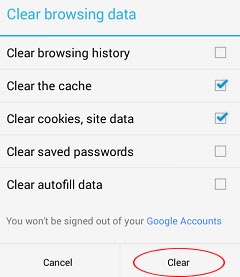 Step 1. Launch Google Chrome by tapping on its icon on your home screen and then tap on the Menu button located on the top right corner of your screen.
Step 2. Tap on the "Settings". Tap on the "(Advanced) Privacy".
Step 3. Tap "Clear browsing data" located at the end or bottom of your screen. Select all the items that you would like to delete and then tap the "Clear" button.
You should always delete cookies if you are experiencing problems while trying to access specific websites. Sites that were updated recently may not function optimally in your Phone's browser, unless you clear cookies.
Recommendation: The Simplest Way to Erase All Data on Your Android Phone
iSkysoft dr.fone - Data Eraser (IS) allows users to delete data stored on Android, iPad, iPod and iPhone devices. The software is designed for individuals who care about their privacy, especially when switching to a new phone, donating, selling or recycling old phones.
Key Features of dr.fone - Data Eraser (IS):
If you are an Android user, it can deletes all data as well as the deleted data with 100% unrecoverable.
Removes junk files fast and directly with just a click, freeing up space on devices and boosting performance.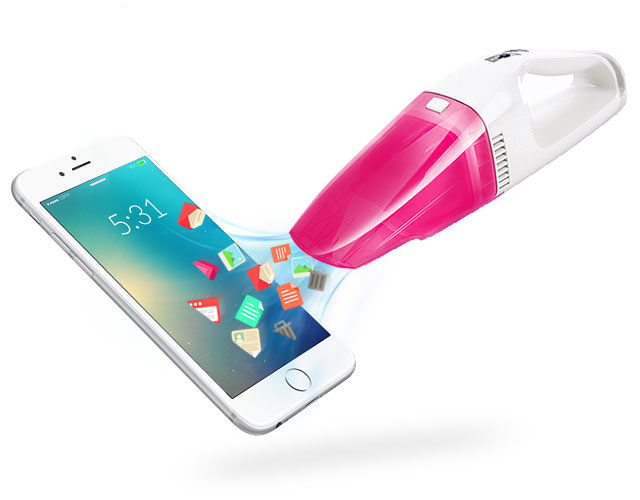 iPhone and Mac users enjoy fast, secure and clean phones as the software comes with five different modes for deleting files, including Erase All Data, Erase Deleted Data, Express Cleanup, Photo Compressor and Erase Private Data.
You don't even have to be an IT specialist or computer literate to erase data on your phone with dr.fone - Data Eraser (IS).