Our dependency on storage is growing every day and but SD cards aren't leading this charge. Cloud storage is where the future lies. With the cloud, all your music is uploaded to an online source and this saves a lot of space on your smartphone. Here are a few of the best cloud music storage apps available for your iPhone today.
Part 1. Top 7 Music Storage Apps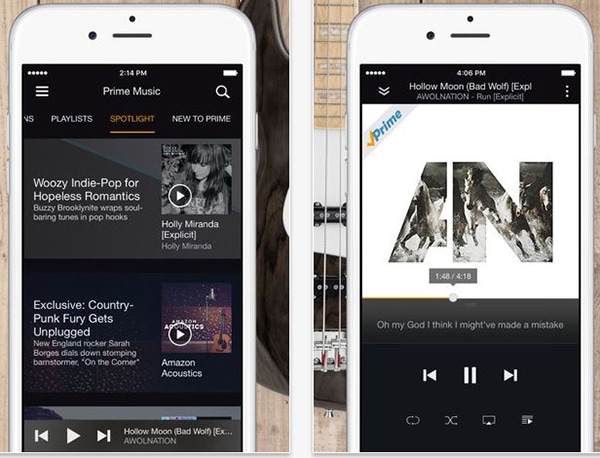 You can get free access to unlimited songs if you've subscribed to Amazon Prime otherwise you can subscribe to it as a standalone option. The unlimited and ad-free nusic can ease your life. You get to store unlimited amounts of data and every other unlimited yearly service. What more could you want really?
Pros:
Easy to get your favourite music.
Cons:
You will have to be subscribed to Amazon Prime.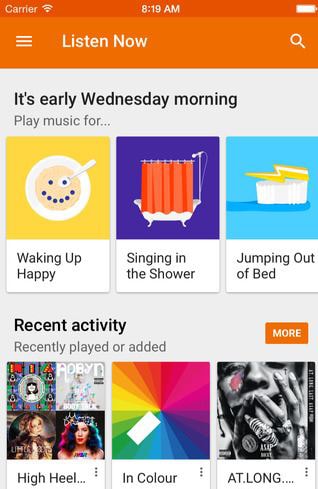 This is one of the most versatile options out there. You can upload as many as 50,000 songs to your cloud storage even from iTunes. There's a music manager app with the software which helps with this.
Pros:
You can then access all the music through Google Play.
Cons:
You will have to use the software's in-built music manager app.
This is a little different from the rest. It is free and they also offer unlimited micromanagement for songs. But, they aren't available unless you're using or can access a Synology server device. Under the right conditions, this is the best option out there for sure.
Pros:
Unlimited micromanagement. Free of cost.
Cons:
You need to have access to a Synology server device.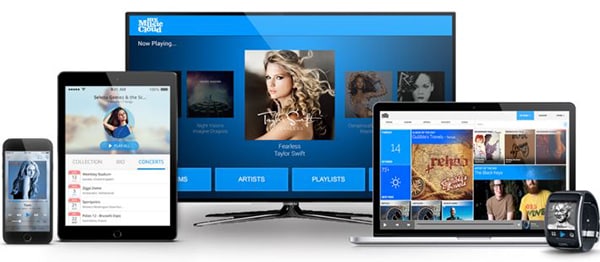 4# My Music Cloud
This is quite a simple service and that's part of why it's so popular. There's one-click importing for sure but there's also a focus on streaming. Just like Spotify, it learns your preferences too and can make suggestions. Storage is limited though with a maximum of 250 songs that can be stored at any time.
Pros:
Learns preferences and can make suggestions.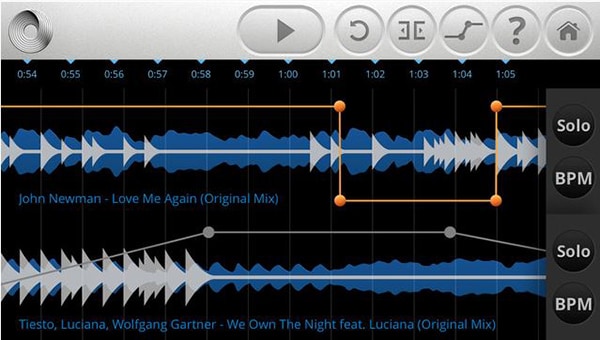 It is a professional-quality remixing app to create your own mashups and remixes. Experiment with your favorite music, and discover combinations that sound perfect together. You can use music from your iPhone or iPad and beatmatch everything together using a pro DJ algorithm.
Pros:
It have powerful function to split a song and copy or paste segments of a song.
Cons:
It is not easy to delete a song.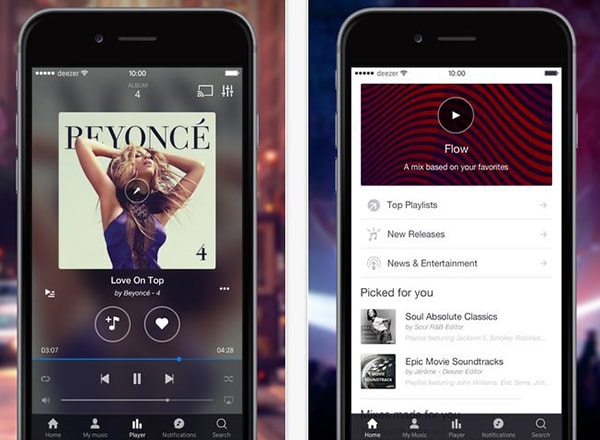 This free service offers unlimited storage for MP3 music. But you can't store MP3 files greater than 10 MB in size. You can listen to music using this service from anywhere in the world. You can also share playlists with other members. You could also choose to create a Deezer radio station of your own for other members to listen to.
Cons:
Can't store files more than 10 MB in size.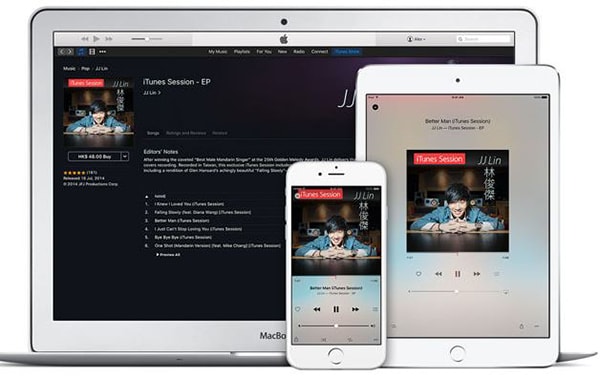 This is a service meant for loyal Apple users. This means Android users don't have access to it. Apart from complete lack of external support, the other downside is a lack of a web player. iTunes may be a great media player, you will have to download it to any device you want to stream your music from. You will also have to convert all files to AAC, MP3 or WAV formats.
Pros:
Easily integrates with your Apple device.
Cons:
Can't be used with other devices.
Part 2. How to Delete Music from iPhone
Now, when it comes to erasing apps or private data completely from your iPhone, there is no easier option than dr.fone (Mac) - Data Eraser (IS) (or dr.fone - Data Eraser (IS)). If you want to free some space on your iPhone then there is no better app for you. There literally is no other tool out there that can compare with the amazing things you can do with this simple software. Another great point worth noting is that when you delete data using other tools, it can be recovered by others using a recovery software. But if you want to permanently erase your data, this is the only app which you can trust.
Key Features of dr.fone - Data Eraser (IS):
It can permanently erase all of the data from your iPhone.
It can remove all of the junk files on your iPhone which will help speed it up and also free up space.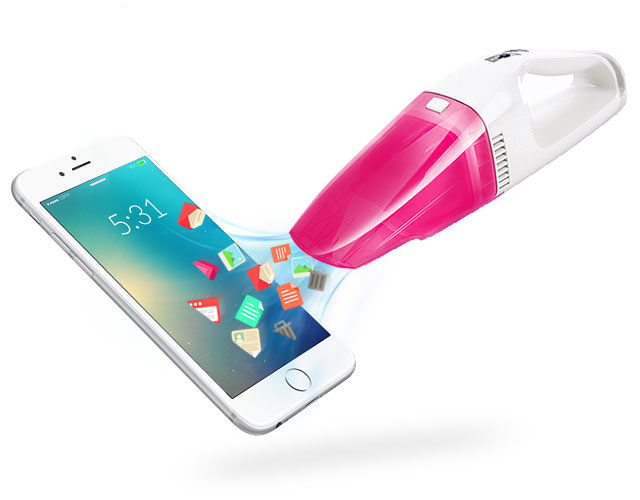 It can also compress files and pictures on your smartphone while backing them up to your Mac.
It will let you delete all of the files on your iPhone with a simple click.
Step-By-Step Guide to Delete Music from iPhone
Step 3. Once you've chosen the option, click on "Start". The software will then start scanning the data on your iPhone. Once it has completed the scan, all of the data that it has collected will be shown on your Mac. All you have to do in order to permanently get rid of all that data is to click on the "Erase Now" option.