It can be quite annoying to try and install that new app you've wanted for the longest time only to run into the "Phone Storage is Full" error message. It becomes an even bigger problem when you don't want to get rid of any of the files on your device. Should you just give up on that app or is there a phone storage cleaner that can help? In this article we are going to get to the bottom of this problem and offer you a solution that works wonders to free up some storage on your device. So let's get to it.
Part 1: How to Solve the Problem "Phone Storage is Full" on iPhone
One of the best way to create more storage space on your iPhone (including iPhone 7) is to use dr.fone (Mac) - Data Eraser (IS) (or dr.fone - Data Eraser (IS)). This is a phone storage cleaner that can help get rid of this error and provide you with enough space to get that app and many more files you want to store on your device.
Key Features of dr.fone - Data Eraser (IS):
You can free up some space on your phone very quickly and in very simple steps.
It can be used to secure private data by allowing you to delete sensitive information such as browsing history, sensitive emails, banking information and other private data.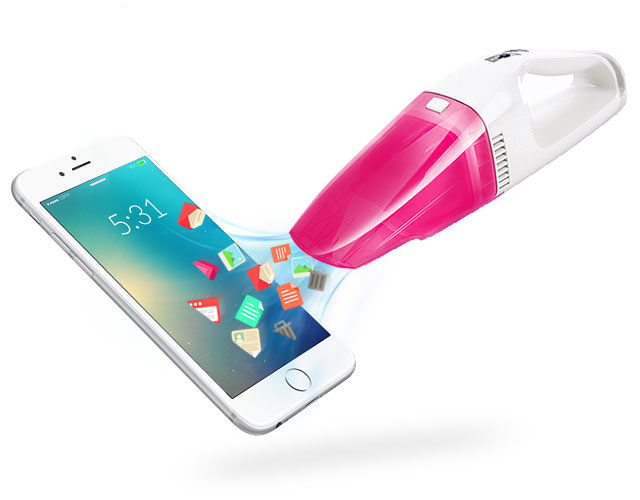 It is compatible with all iOS (iOS 10) device including iPhone 7, iPhone 7 Plus, iPhone 6 s and 6s plus and can be used to delete various types of data including music, photos, videos, apps and other files.
All the data that is deleted using dr.fone (Mac) - Data Eraser (IS) is completely unrecoverable.
Step-by-Step Guide on How to Clear iPhone Storage
Part 2: How to Clear Phone Storage for Android Users
For Android users you can go through each app clearing out the cache and data and then clean out other junk files such as call logs and unwanted messages. This method is however very time consuming. There is an phone storage cleaner for Android that can help you get rid of all the junk files very quickly and easily. This application is known as Clean Master.
Step-by-Step Guide on How to Clear Android Storage
Step 1. Begin by installing the Clean Master app from the Google Play Store. Once the installation is complete, launch the app. You should see some information about you device as well as a number of options. Choose the Junk files option.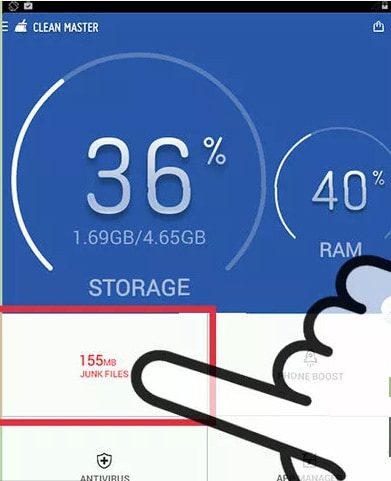 Step 2. The app will begin scanning your Android device for junk files. Wait for the scan to complete.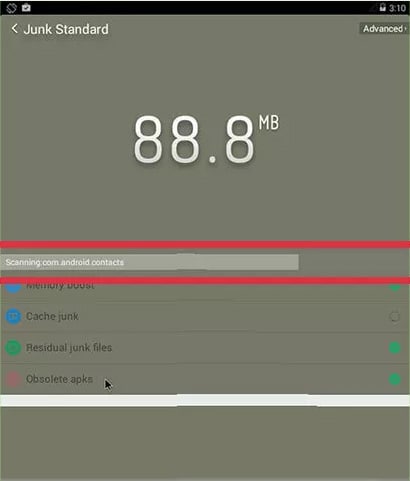 Step 3. Once the scan is complete review all the information presented to make sure that the app is not deleting any of your important files. You can simply uncheck the ones you don't want deleted.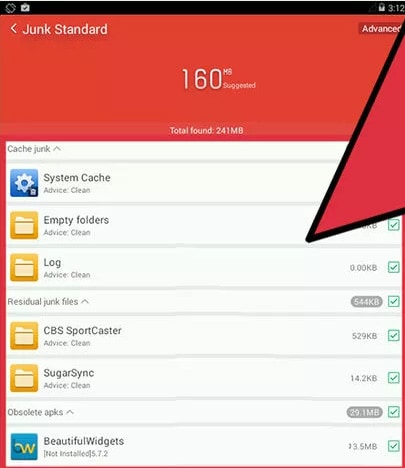 Step 4. Once you are satisfied with the results and have selected the junk files you would like to erase, tap on "Clean Junk" to get rid of all the junk files on your Android device and create some space on your Android device.