Are too many apps bogging down your iPhone 7? Too many apps can really reduce the productivity of your device, making it slower. Improving the productivity of your device often means removing some files on your device and this includes apps. But when you have too many apps on your device uninstalling them one by one can be time consuming not to mention difficult to achieve. This is where uninstaller apps come in. These are program that can help you easily get rid of not only the unwanted apps but also all of the junk files on your device thereby speeding up its progress. These uninstaller apps for iPhone 7 make it very easy to completely uninstall apps on your iPhone 7, creating adequate storage space for other important files. The problem is that there are so many of these uninstaller apps for iPhone 7 and choosing can be difficult. In this article, we are going to look at ten of the best uninstaller apps for iPhone 7 to make it easier for you to choose.
The Top 10 Uninstaller Apps for iPhone 7
The following are the top 10 uninstaller apps foe iPhone 7, each one has its strengths and weaknesses as we shall see. Let's begin with the best.
The best uninstaller app for iPhone 7 that you can ever use is iSkysoft Data Eraser for Mac (or iSkysoft Data Eraser for Windows). The program's main focus is that it allows the user to protect personal information on their device while at the same time clearing all data to optimize the device's performance.
Key Features of iSkysoft Data Eraser:
The program allows users to delete all data stores in all iOS devices including iPhone 7, iPad, iPod in just one click.
The data erased using iSkysoft Data Eraser for Mac is 100% unrecoverable. This makes it the ideal choice if you are looking to switch to a new device, sell the device, donate it or recycle it.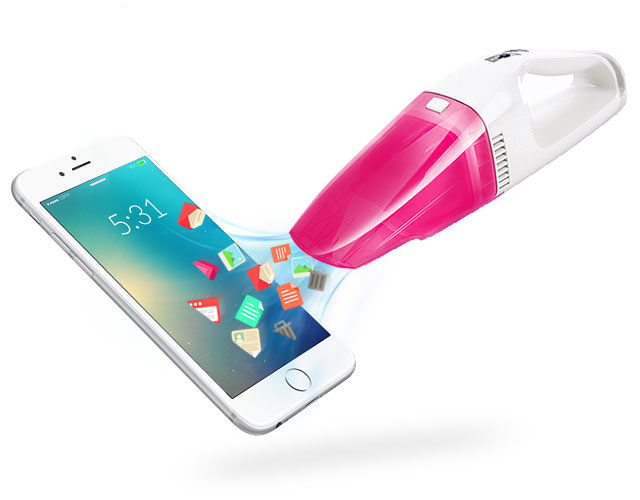 You can use it to secure private information on your device. Sensitive data including browsing history, banking information, accounts login information and even sensitive emails can be completely erased using iSkysoft Data Eraser for Mac.
If you just want to clean out junk files on your iPhone 7 and speed it up, this program can scan for and erase junk files on your device. These junk files are often comprised of files you may not be able to see such as system junk files.
Despite all of its very many features, it is very easy to use. A simple process ensures that the data on your device is erased permanently.
It is compatible with all iOS devices.
Step-by-Step Guide to Uninstall Apps on iPhone 7
Step 4. Click "Erase Now" and in the popup window that appears, type in the word "delete" to confirm that you want to delete all data and then click on "Erase Now" to complete the process.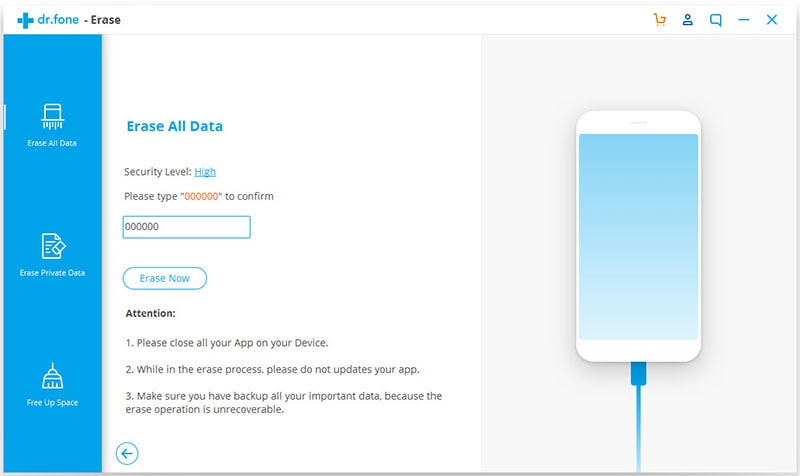 Then all you have to do is wait, the program will erase all of the data on your iPhone 7 and you should see a window confirming that all of the data has been erased.