The reasons for android backup without or with rooting are inexhaustible. You will always have a reason for doing that. When you backup your android device, it means you will be lowering chances of losing your data. Even if it's lost, you will have security from the backup because that offers a fallback plan. In short, android backup with or without rooting will secure your data and offer security in case of a loss.
You will always have unlimited options at hand for consideration whenever seeking to accomplish android backup with or without backup. The following are the top five software programs for android backup with or without rooting to give top priority. Choose the best one based on pros and cons as well as features: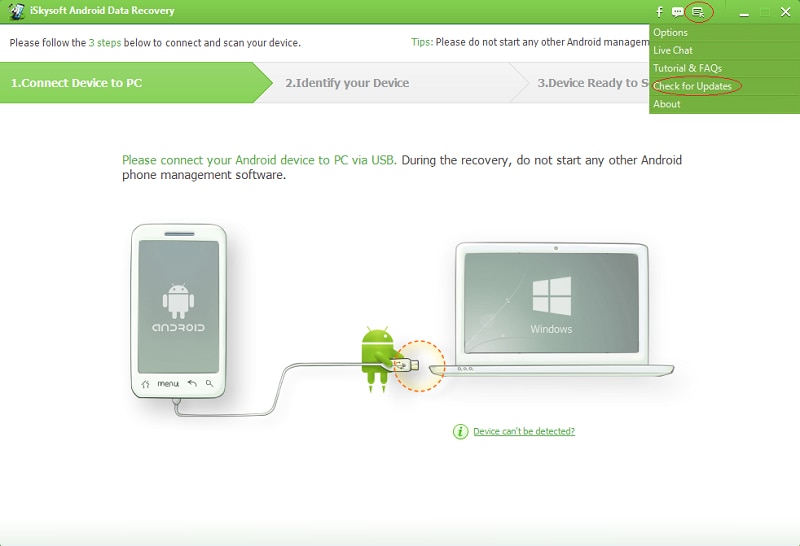 1. iSkysoft Android Data Recovery
iSkysoft Android Data Recovery will always deliver the best results without too much of your effort. It is straightforward because it offers ease of installation and use.
Pros:
• Recovers data in all scenarios with risk free
• Handpicks data to be recovered and back up
• Supports multiple devices and file types
• Its quick and efficient
Cons:
• Not found yet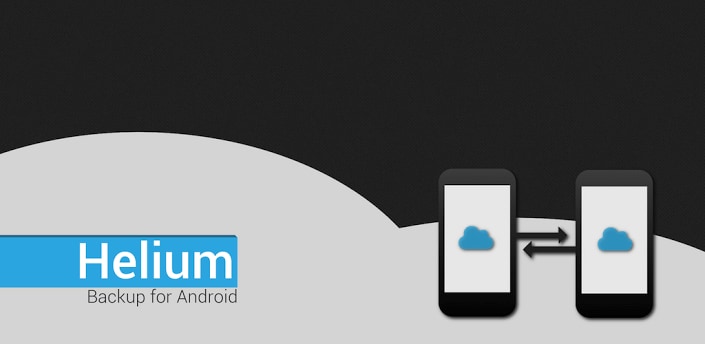 2. Helium
Helium will be one of the best alternatives to backup your android device whether you have rooted or not. You will not require rooting your android device since syncing for any application is free and easy. It will allow for backup directly to either cloud storage or SD card. It will be possible to sync between different android devices with ease regardless of whether they are on the same network or not.
Pros:
• You will never lose data with helium installed to your computer
• There are no advertisements
Cons:
• Some of the devices are not well compatible with helium since backup option is completely disabled
• Cloud will only save in premium version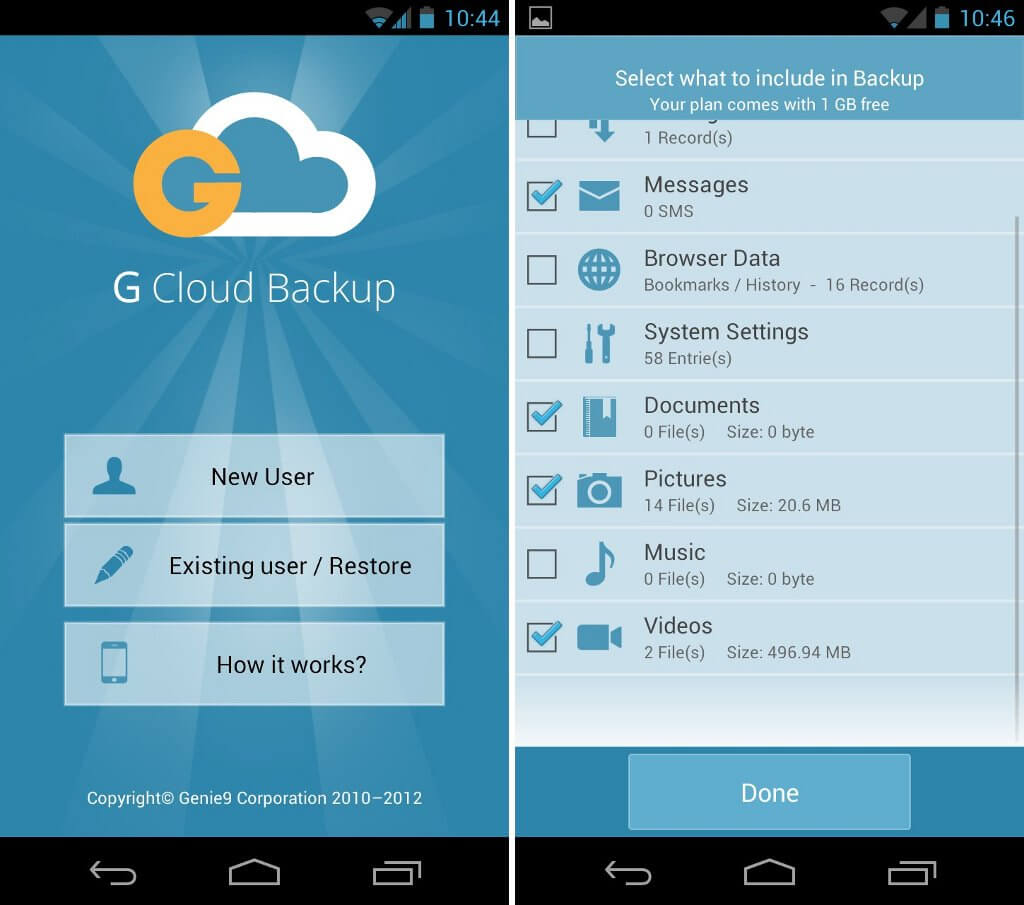 3. G Cloud Backup
G Cloud Backup will backup android through storing all data in cloud. It comes with a lot of space to allow for backup up to 10GB. You will be able to move your tablet and phone to cloud in a matter of seconds. It works in a more automatic way and that offers assured guarantee that your data will not be lost anymore.
Pros:
• It will be easy scheduling back up for all your important things
• It backs up android in a very easy way
• It backs up different type of data including messages, system settings, music, video and photos
• There is assured security whenever transferring data to cloud for backup
Cons:
• It has limited storage space which can get depleted very fast
• It offers limited storage options with cloud only
• You will have to subscribe past 10GB for $2 every month which could bring high cost implications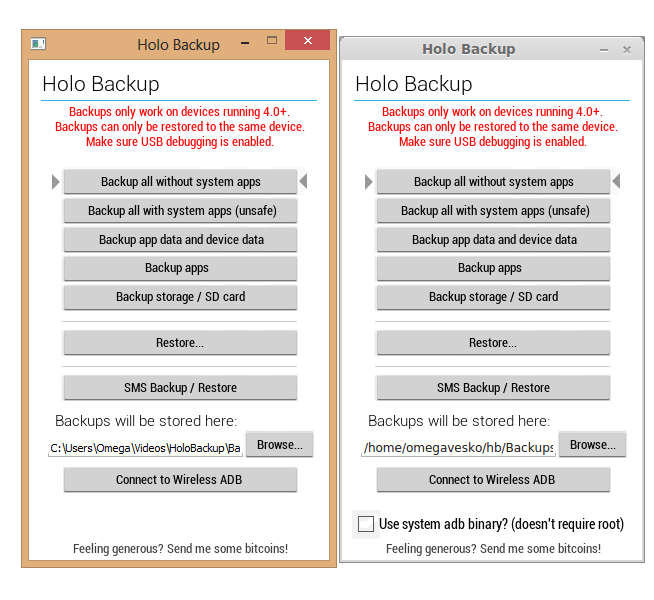 4. Holo Backup
Holo Backup is very simple because you will not endure any complications in installing or using. It works with very many android devices which makes it highly compatible. It can backup data for your phone and tablet ranging from texts to system apps and any other important data. It becomes even better with the fact that you will not require rooting your device to manage any backup.
Pros:
• It works well over Wi-Fi which is an added advantage in case you lack stable internet connection
• It's ideal for users who don't have custom recovery
Cons:
• It does not have widespread support of devices which will offer limitations on user experience to have
• You can only have backups restored to the same device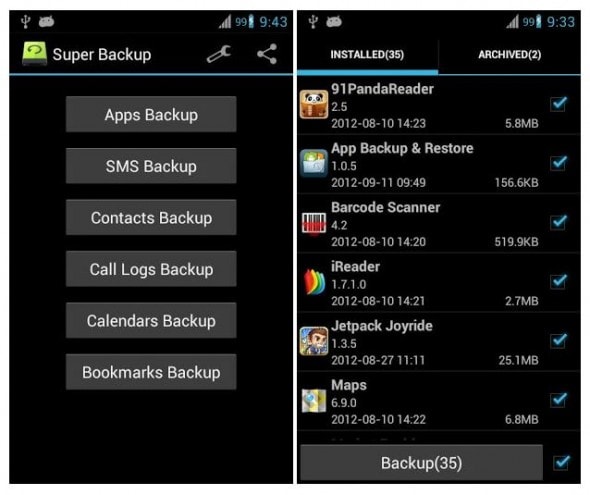 5. Super Backup
Super Backup has been in the market for a long time but its backup features are very decent. It has gone through steady updates making it well lined to modernity. You need to download it and install to your computer then start enjoying limitless backups for call logs, apps, messages as well as bookmarks and a variety of data types. You can backup directly to Gmail or SD card.
Pros:
• The software can offer scheduled backups under its free version
• It offers a nice touch
• You will not require a PC companion to use this software
• The backups are automated
Cons:
• Expect to experience high limitations on features to enjoy because its available for free
There have been misconceptions that it's impossible to backup android devices if you have not rooted. Well, that has been demystified from time to time and the five software programs discussed in this article just prove that. They will be good to use whether you have rooted your device or not.