Whether or not you are able to recover missing data from your device often comes down to the program you use to recover the data and the processes you employ. This is why it is absolutely vital that you make use of only the best data recovery program if you want to recover your missing data without damaging the files. One such program is Asoftech Data Recovery. While this program may be fairly well recognizable and effective in data recovery, it does have a few disadvantages that may make it less ideal for you. In this article we are going to analyze Asoftech Data Recovery and provide you with a better alternative.
Part 1. A Better Alternative to Asoftech Data Recovery for Mac and Windows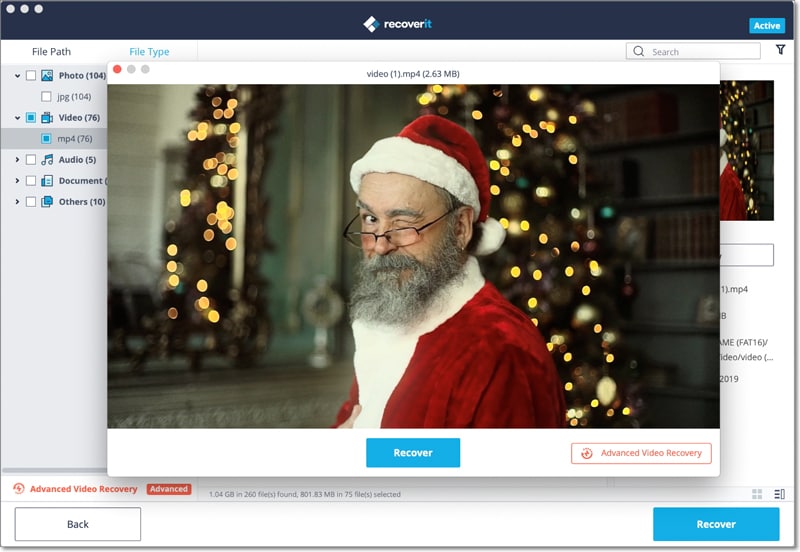 If you want a problem-free download, easy to use Data recovery program for both Mac and Windows, you need to try Recoverit (IS) for Mac (or Recoverit (IS)). This program is primarily designed for the sole purpose of ensuring that you easily recover any type of data from any drive in a few simple steps.
Why Choose This Alternative to Asoftech Data Recovery:
All the data on the drive and your device as a whole will be recovered intact and because it utilizes a read-only system, none of the data on other undamaged partitions will be damaged in any way.
You will not be spending too much time trying to figure out which button to click. But just in case you're skeptical, we are going to show you how to use it.
It comes with a preview feature that allows you to view the files before recovery.
All of the data is recovered intact and in the original condition.
Step-by-Step Guide to Recover Lost Files
Step 1. Download the Program
Download the Recoverit (IS) on your Mac, install the program on different drive (not the one containing the missing data). Then launch it by double click the software icon. You will get the main interface of this software, choose the target file types and click "Next" button.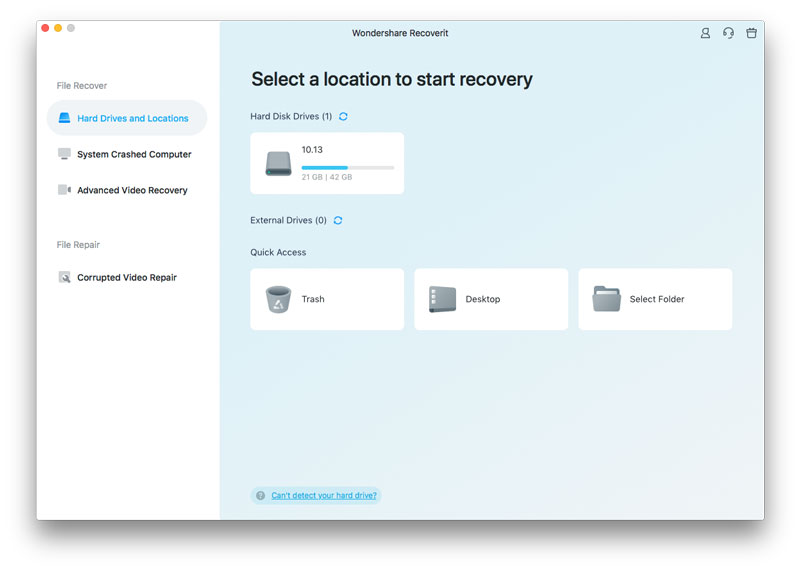 Step 2. Scan the Hard Drive
In the next window, select the drive that contains the lost data and then click "Start" button. Click "Refresh" icon if you don't see the drive on the "External Removable Device" list. You can also use "Deep Scan" if you want the program to dig deeper after the default quick scanning.
Step 3. Begin to Recover Lost Data
Once the scanning progress is complete, select the files you want to recover and then click "Recover" button to save the data on to a separate drive.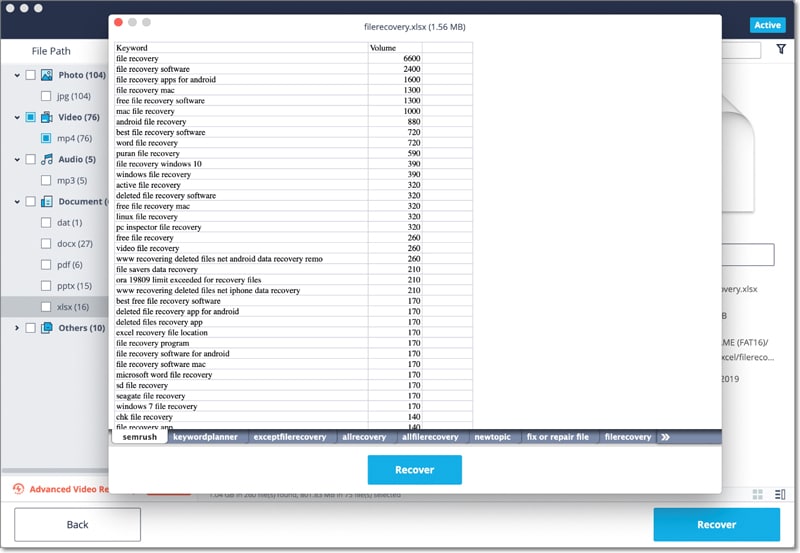 As you can see, Recoverit (IS) offers you a more credible and simple way to recover your missing data as the best alternative to Asoftech Data Recovery software. It is available for both Windows and Mac users and you will not experience any problems with the program during installation or even when using it to recover missing data.
---
Part 2. How Does Asoftech Data Recovery Work
Step-by-Step Guide to Recover Lost Data Using Asoftech Data Recovery
Step 1. Begin by downloading the program to your Mac and then install it. Launch the program and then select the drive with the missing data by clicking on it. Click on "Next" to allow the program to start scanning the drive.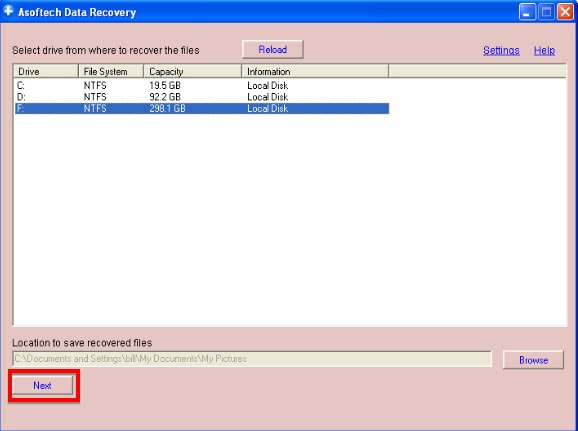 Step 2. Once the scan is complete, select the files you wish to recover and then click on "Recover".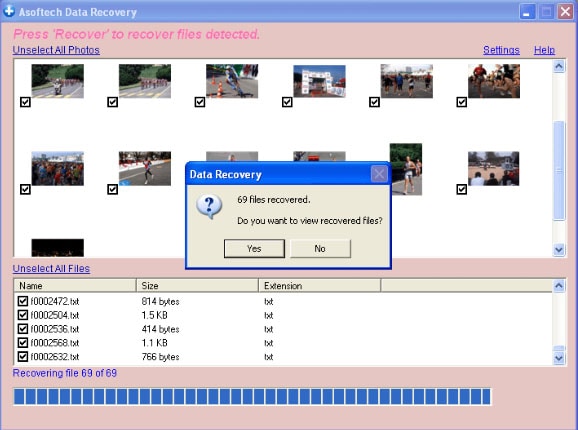 There are a few shortcomings of using this software though, some of them include the following.
● It doesn't allow the user to select the type of file to scan for before the scanning process begins or even choose a mode of scanning.
● It is only available for Windows users, Mac users have to find an alterative.
● The data recovered is not displayed in a manner that would make it easier to go through the files. This can present a huge problem when a user has too many files in the results window.
---
Part 3. Troubleshooting on Asoftech Data Recovery
If you decide to go ahead and use this program to recover data on your computer, here's a problem you may encounter right from the get go and how to fix it.
Some users have reported that immediately after installing the program when they try to launch it, an error message pops up and they are consequently unable to launch the program. If this happens to you it means that you don't have .NET runtime installed on your computer. This program is run on .NET technology so you need to download the .NET framework 1.1, download and install the Microsoft Windows Installer and the latest version of .NET runtime. Once you do this, the program will install and launch successfully.