Which video player is better than VLC?
VLC Media Player, an open-source multimedia player that is free and able to play almost all the multimedia files like CDs, Audio, DVDs and VCDs, has been popular with users in recent years, because it is compatible with all the operating system such as Windows, Mac OS, Android, iOS etc.
Nevertheless, some of you might be looking for a few alternatives for VLC Video Player that offer slightly different features. Well, you're in luck because you've come to the right place!
In this post, you're going to learn 6 best VLC alternatives available in the market and how to edit videos easily with VLC's hidden features.
So, let's get started.
Popular 6 Alternatives for VLC Media Player
There are plenty of video players applications swarming the App Store. There are free apps, cheap and costly ones. After comparison, we have selected 6 alternatives softwares for VLC Video Player that are best for you. Keep reading and find out which ones below.
#1: 5K Player
---
#2: PotPlayer
---
#3: RealPlayer
---
#4: MPlayer
---
#5: Winamp
---
#6: SMPlayer
---
VLC's Hidden Feature – Basic Video Editing Tips
VLC Player is not only one of the most popularly used media players in the world because, but also has some incredible hidden features like editing videos, o editing MP3 files, zoom video, crop video clips. Yeah! There are a lot of video/audio editing tips hidden inside VLC platform you might be unaware of. Now we will help you to explore some of the most cool features out of this big list.
Creat Video/Audio Effects:
In addition to using vlc to crop videos, you can also use it to creat audio and video effects. To do this, you just need to open VLC media player and hit the Effects and Filters option from dropdown menu. Further, select video effect or audio effect and then creat effects you want.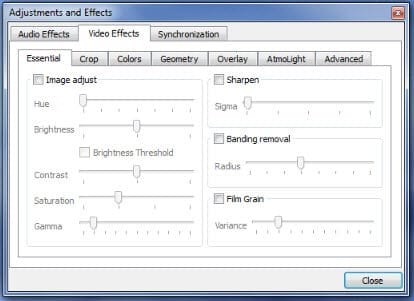 Rotate Videos
Using the video rotate feature you can easily rotate your video in any direction. Go to Tools and navigate to Effects & Filters, and you would see the options as given below in the image. Learn more about how to rotate a video with VLC Media Player.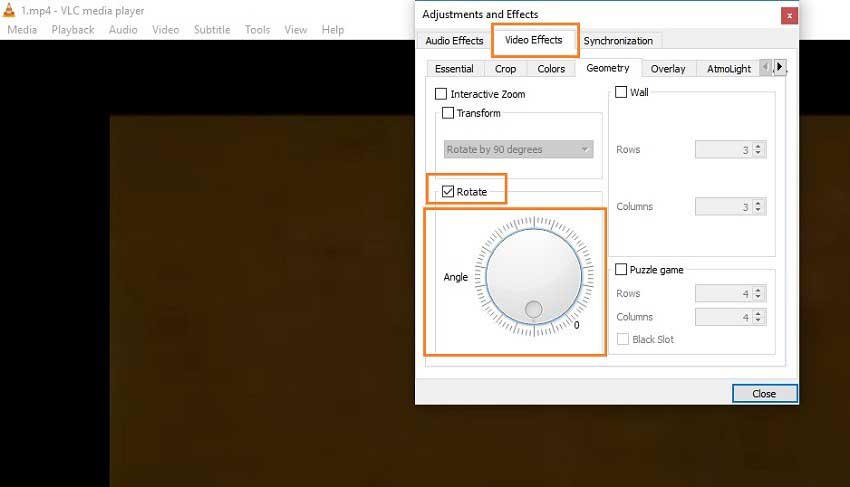 Merge Videos
You can easily merge and play video files on VLC media player, however, the format should be the same for all the files that you want to merge. Go to Media and select Open multiple files and you will see the option to add your videos in the file section. After adding the files that you want to merge, go to the options given below in the image and your videos will be merged easily.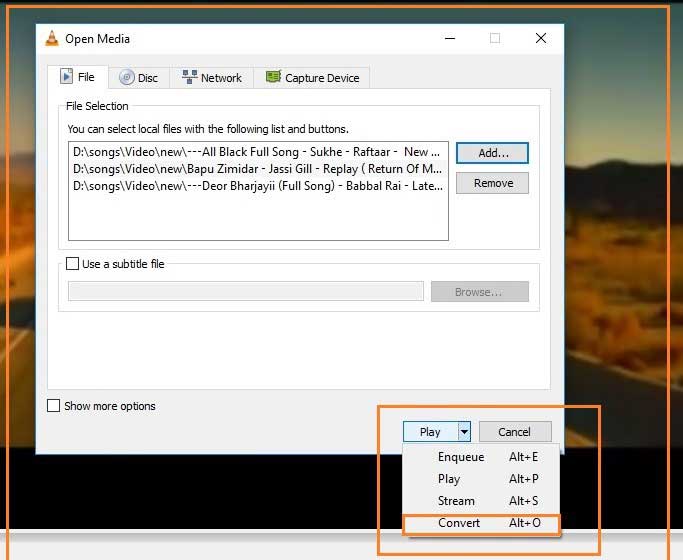 If you think VLC's video editing functions are too basic, or you want to know other more advanced and professional video editing software, but you have no idea about it. Then we recommend an excellent video editing software for you - Filmora Video Editor!
How to Edit Videos with the Best Video Editing Tool - Filmora Video Editor
Step 1: Import video files
This is the very first step that you will use when embarking on the process of cropping video files. Adding files will be through dragging them and dropping or using the menu bar to click "+" then "Add files".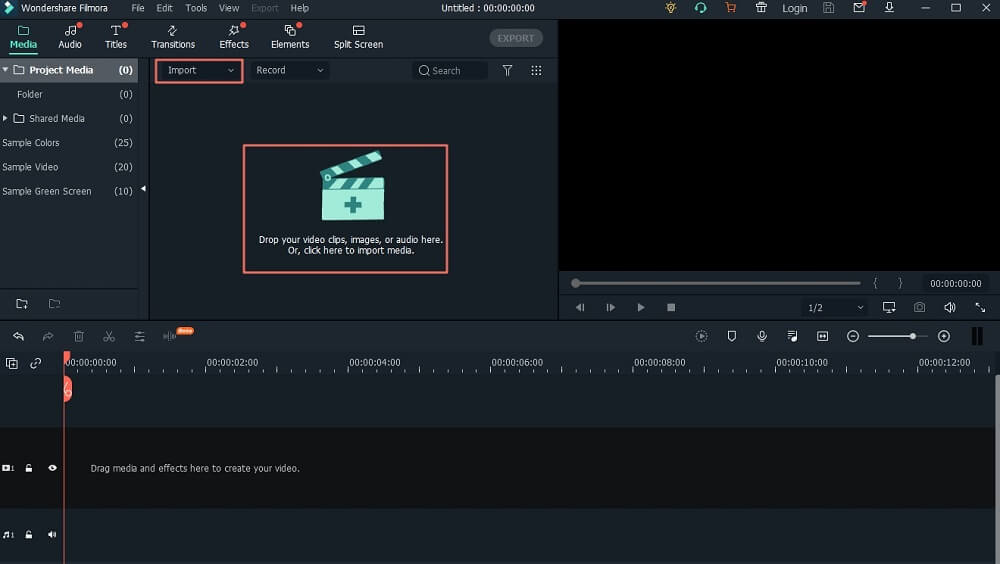 Step 2: Edit the video
With Filmora Video Editor, you can split, trim, crop, edit, etc. a video according to your needs. In addition, Filmora can also apply over 200+ stunning video effects, overlays, transitions and filters to your video.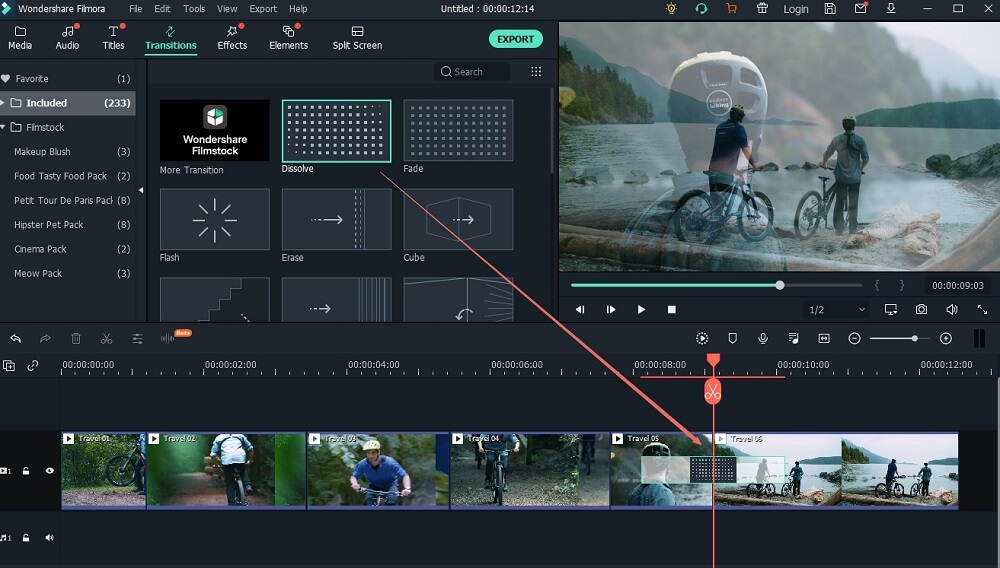 Step 3: Export video
Click "Export" to save the files. You can save the file to specified format, burn to DVD, or upload the file to your social account as you like.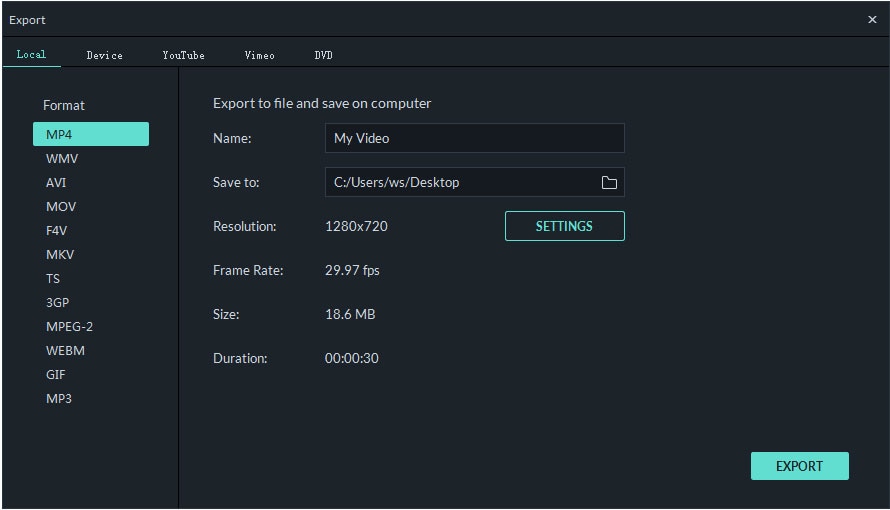 Conclusion
In this article, we read about VLC media player and several alternatives that serve you like VLC but with more features. There are a lot of features that this guide has and we guarantee you that it would be difficult for you to remember all the features that you have just read. It's nothing less than a hidden treasure that you have found today and you can utilize it any way you want.
If you want to try another more professional video editing software, then try Filmora Video Editor! It won't let you down!