The Internet has become a very important part of our lives. Dropping pen and paper, almost every daily activity has become digitised. Emails have substituted the tiresome job of writing letters. But just like a paper can go missing by mistake, in the same way, an email can also get deleted by utter mistake. Now the question is can Google recover deleted emails for you? Simply saying, "Yes" it can recover deleted emails for you. In this article, we are going to discuss how to make Google recover deleted emails.
Part 1. Can Google Recover Deleted Emails?
Sometimes we are in need of some of the deleted emails or some emails could be deleted by mistake. If you delete an email by mistake then it goes to the trash. Emails from Google trash can be easily recovered.
To recover messages from trash, follow the steps given below:
Step 1. Open Trash-Go and log into your account. Navigate to the left side of the screen and you will find the "more" option, on clicking you will be able to see the "trash". Tap on it.
Step 2. Recover messages from Trash. To recover an email, click on the "box" beside the email that you want to recover. Now click on the "Move" option. After this, the system will ask you to specify the location where you want to move the email (for example inbox).
A message is considered permanently deleted after you empty the trash. You still have the possibility to recover those emails through Google, only if you are a G suite user. In that case, you have to contact the Administrator of your Suite and ask them to recover those emails for you.
Note: Only those data can be recovered that have been deleted in the last 25 days.
If you are the Admin, follow the steps given below to recover data for your user.
Log into your Admin console and go to your dashboard.
You will have to select the "Users" option there.
Locate the user whose data needs to be recovered and then click on his/her name.
On the account's page, you have to find the "More" option and click on "Restore data".
Now select them time range (within 25 days) whose data needs to be recovered. Finally, select the data type (drive or Gmail).
Now click on "Restore Data" to confirm the process.
Part 2. The Best Alternative Way to Google Recover Deleted Emails
It won't be too awkward if you fail to recover your data using google, as Google has many limitations for performing such recovery, so let's talk about the best alternative method. If you take a look in the present data recovery market, then you will find lots of such software. But, the actual problem is that only a few of these softwares actually do what they promise to do. I would personally recommend the Recoverit (IS) for Mac (or Recoverit (IS) for Windows). It is very simple to use and has an incredibly helpful user interface. This toolkit doesn't care about how the loss of data happened, it can recover all the supported data types. It has millions of satisfied customers worldwide. This toolkit is also the top choice on many best-in-class tech websites.
Why Choose the Program to Recover Deleted Emails:
It can scan and restore deleted files.
This software will support Mac hard drives along with all external devices.
The data recovery mode will restore original files.
It will support and recover almost all file types.
You can preview your files prior to recovery.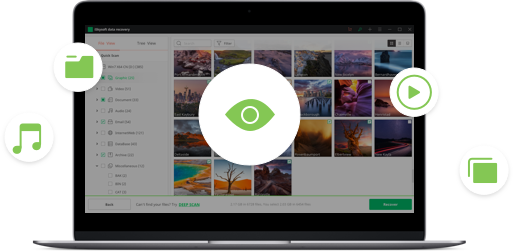 Follow the Steps Given Below to Recover Deleted Emails using Recoverit (IS) for Mac
Step 1

Choose the Correct File Type

You have to launch the Recoverit (IS) for Mac on your computer and specify the correct recovery mode. All the file types will be specified on the main screen of your computer. For this case, you want to recover your deleted emails, so, you have to select the Email option that will be displayed in the primary window. After that, you have to choose the "Next" option to move on with the process.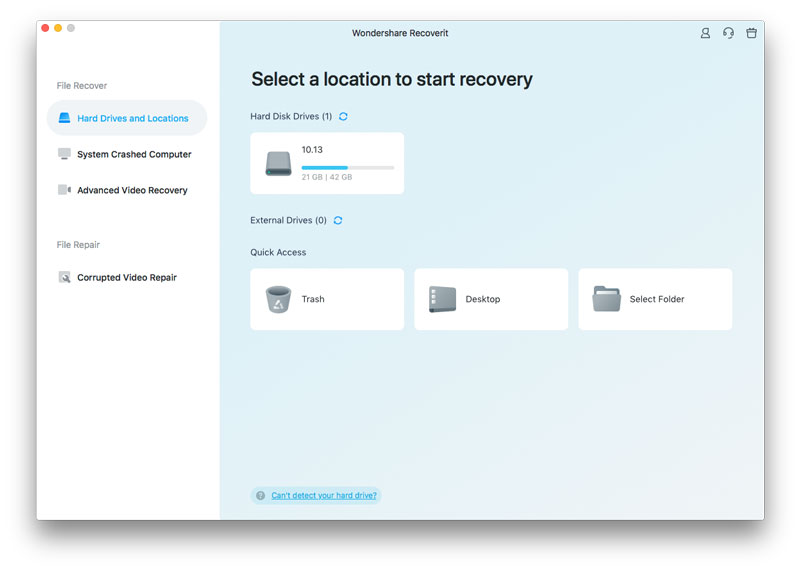 Step 2

Seleted the Files

Now you will be shown several logical drives that contain your emails, you have to choose the one from which you want to recover your deleted emails. After the choice is made, you have to choose the "Start" option from top to begin the scanning.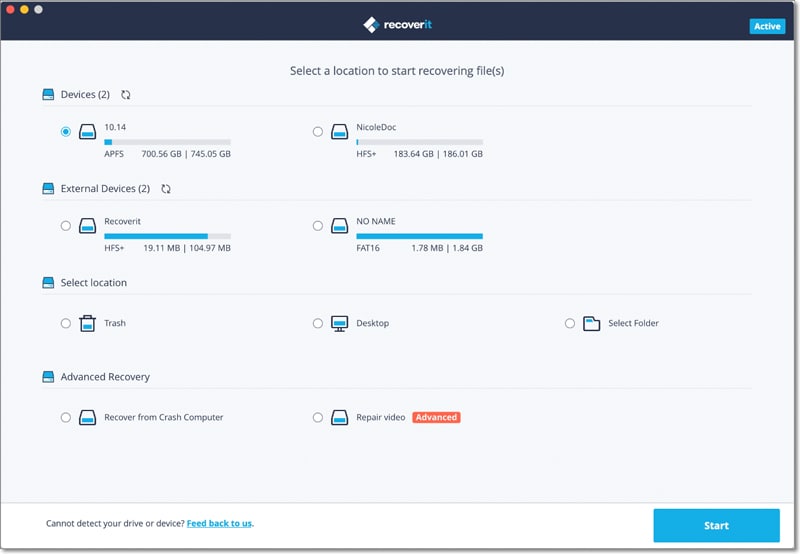 Step 3

Recover Deleted Emails on Your Computer

After the previous step, you will be shown a lot of folders that might contain your email (that you want to recover), you simply have to select the correct one. After choosing, you have to click on the "Recover" button to restore them on your computer dark drive.Note- The time for restoration will depend on the number of emails you want to recover.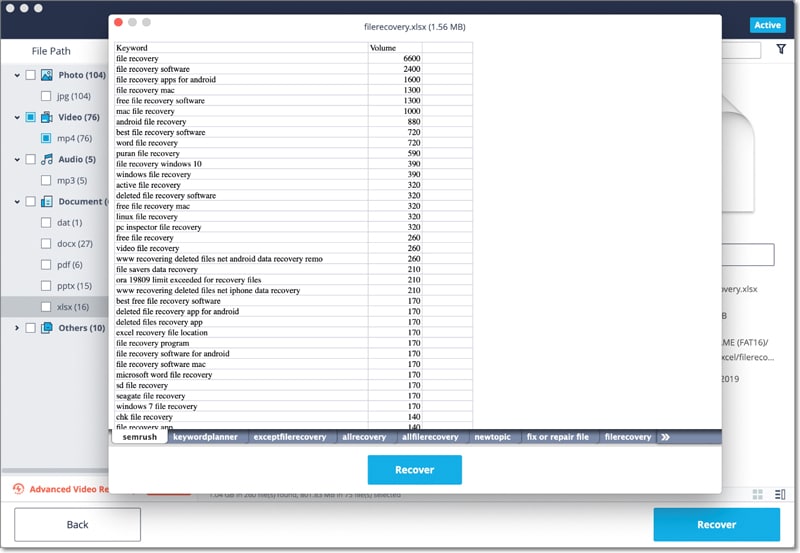 Recoverit (IS) is also available for Windows and the process is almost the same. Just follow the instructions mentioned above step by step and you can easily recover your emails.
This was the process to google recover deleted emails and also the best alternative to that method.