Have you lost data on any of your drives? Depending on how important the data is to you, recovering the data is your first priority and you may therefore be trying to find credible ways to do just that. One of the popular solutions you are going to come across in your search is Data Doctor Recovery. This data recovery solution offers you an easy way to recover data on both external and internal drives. In this article we are going to look at how Data Doctor works and its shortcomings. We are also going to provide you with a more viable, safe and better alternative.
Part 1: The Best Alternative to Data Doctor Recovery is Provided for You
The best alternative to Data Doctor Recovery promises to be easy to use, quick and effective in data recovery. With iSkysoft Data Recovery for Mac (or iSkysoft Data Recovery for Windows), you will not be confused as to what software to download and we can guarantee that you will also not be confused on how to use it. The program is specifically designed to help you recover any type of data regardless of how it was lost in the first place.
Key Features of Recoverit (IS):
It can help you recover all of your deleted data from hard drive, SD card, and any other media devices.
You can recover your lost data in the shortest time possible and in the original condition.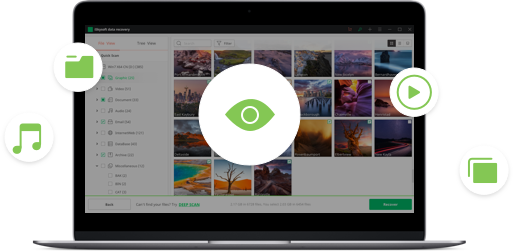 It is completely safe to use. We can guarantee that there will be no red flags with your anti-virus software.
It is also useful when recovering data that has been lost due to accidental deletion, virus infection, unexpected power outages, software crashes and even improper operations.
Step-by-Step Guide to Recover Lost Data
The following is a step by step guide to help you recover lost data on any of your drives. Before we begin, download and install the program to your Mac. The process is relatively simple, just follow the prompts on the installation wizard. But we must point out that you should only install the program on a separate drive other than the one containing the missing data. This is to avoid overwriting the data on that drive and hence increasing the chances that the missing data can be recovered.
Step 1

Download and Launch the Program

Launch the program on your Mac and from the main window, select the right file types and click "Next" button, you can start to get data back. This software is especially helpful when you want to recover data that has been accidentally deleted, data from an emptied trash, data that has been lost due to a corrupted file among other circumstances.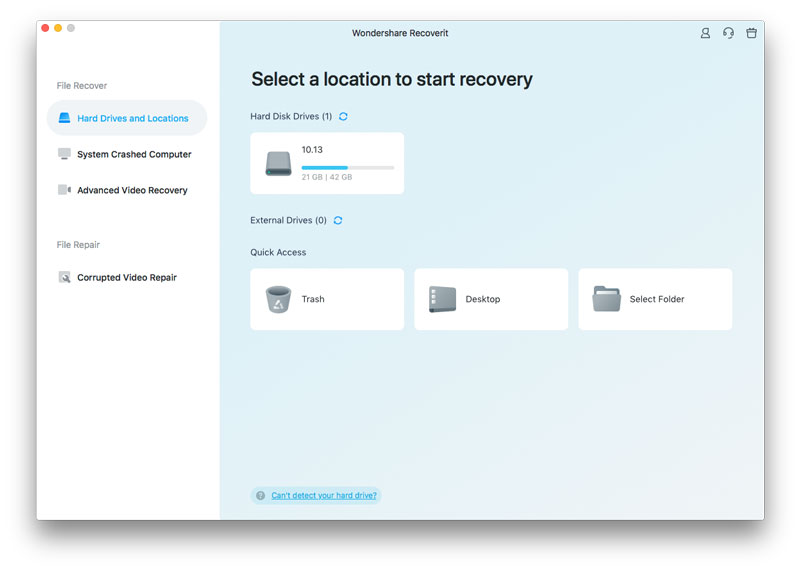 Step 2

Scan the Hard Drive

From the drives displayed, select the one with the missing data and then click "Start" to allow the program to scan the drive for any deleted data. If you don't see your connected drive on the list, click "Refresh" icon on the right of "External Removable Device" and it should appear.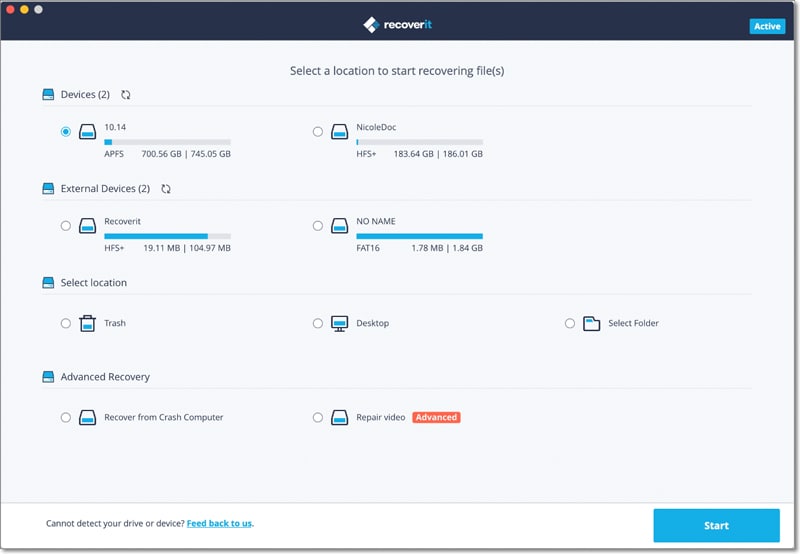 Step 3

Start to Recover Lost Data

The whole scanning process shouldn't take long. Once it's done, select the data you want to recover and then click "Recover" to save them. Now that your files have been recovered, it is very important that you save them on a separate drive to avoid losing them again. As a matter of fact, we recommend that you save the files on an external drive just in case the drive you were using is damaged in any way.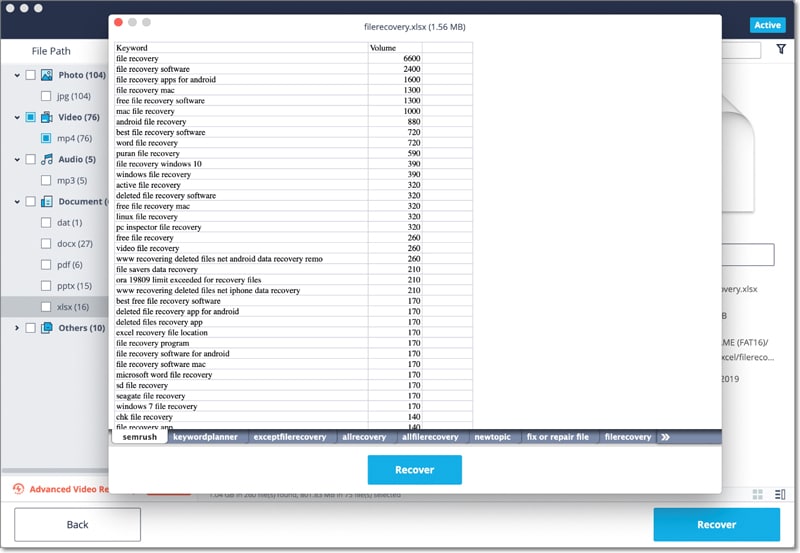 Part 2. Troubleshooting on Data Doctor Recovery Software
Just like any other data recovery program, you have to download Data Doctor to your computer to use it. Once it is downloaded, launch the program and you should be able to simply select the drive with the missing files to scan it and retrieve the missing data. Once the scan is complete, you can then just click "Recover" to save the files to another drive.
Despite Data Doctor being one of the programs you will come across when you want to recover missing data on your drives, the program is riddled with shortcomings and pitfalls that you may want to avoid. Some of the ones we found quite irritating include the following.
Downloading the correct software from the program's official website proved a challenge simply because of how cluttered the website was. We had a hard time figuring out which program we wanted to download.
Once downloaded, the program didn't quite work as described and anti-virus programs labelled the program a threat to the system.
User reviews on the program shows that other users faced similar problems with the program.
Customer service was non-existent and they didn't reply to any of the queries we sent.