It is not all the times that you will want to view call log on android. That means you will have to contemplate deleting some of your call history. The main reason for doing that is to create enough space for other important calls. You will have to delete the oldest calls or those that you deem unnecessary leaving the most important ones. Doing away with such baggage will be the sole reason for deleting call log history from your android.
Part 1. How to Delete Call Log Quickly on Android
It is not an easy task deleting call log on android but it's equally not very complex. You will need to go for an easy-to-use software program for a guarantee of the best user experience. The following guideline will help you to do that quickly and permanently: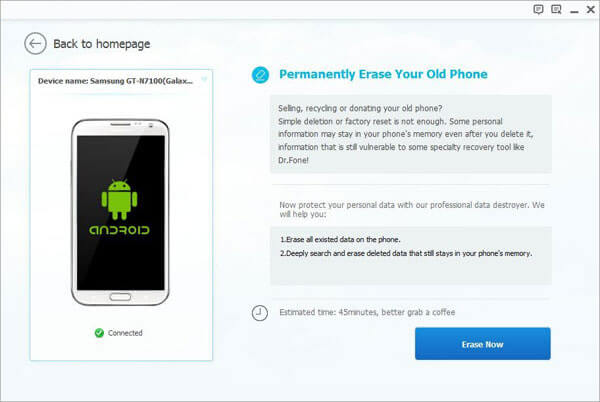 Step 1: Begin by downloading the software you will use to delete the call history then install to your computer system. Android Data Eraser is one of the most recommended software program to download. That should take a few seconds to complete. Once installed, double-click on the file and the main screen will pop up.
Step 2: You can then have your android device connected to the computer using a USB cable. The USB debugging mode has to be enabled.
Step 3: On the main screen, there will be multiple options for deleting your call history and you should choose the ideal one. After that, click on the option marked "erase now" to start erasing the call log history.
It is advisable that you delete your call log history from the android device to protect your personal information from being stolen by other people. But, there are times when you will delete such information accidentally and against your wishes. It can be frustrating but don't worry because there is a way of recovering that if at all it is important piece of information. You will need to have a backup for your data as the best alternative. If you don't have one, install a data recovery program to help you regain your lost information on android with simple steps.
Part 2. The Easiest Solution to Recover Call Log on Android
For starters, iSkysoft Android Data Recovery is regarded as one of the best software programs for data recovery on android. With this program, you will be able to become an expert on your own even without any expertise about data recovery. One of the positives about this program is its ease of use. There are only three simple steps used in recovering data with iSkysoft Android Data Recovery. It will all start with connecting your device to the computer, scanning through to pick out files to be recovered and then actual recovery. It will save you a lot of time and energy and makes data recovery appear to be very simple.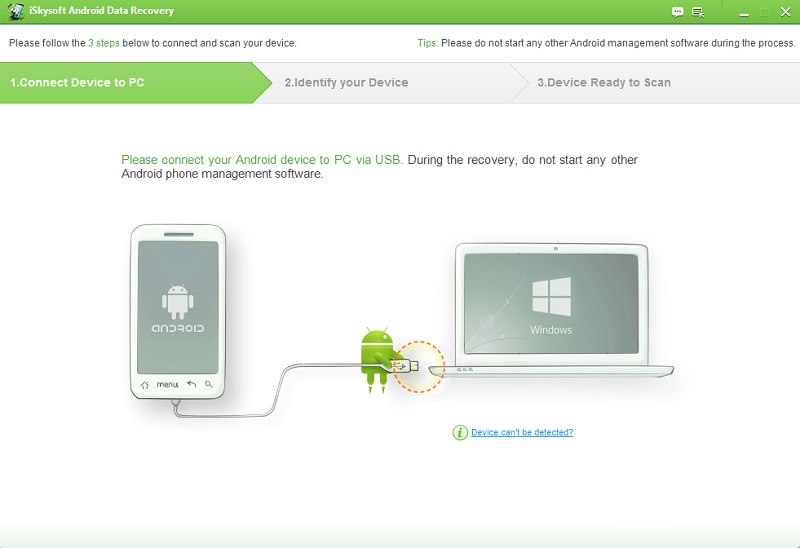 This software program comes loaded with unique features that make it stand out from the rest. The most visible ones are:
Support for multiple file types and devices. This all points out to high compatibility because there are more than 6000 android devices that work well with iSkysoft Android Data Recovery while file types supported include call history, photo, video, text message and contact.
It can deal with almost every scenario for data loss. Whether your data was lost through accidental deleting or being eaten up by virus, iSkysoft Android Data Recovery will be able to get that back for you.
It is risk free and that means your personal information will be well protected.
It handpicks the specific files to be recovered which will save time.
How to Recover Deleted Call Log from Android
The following are simple steps for recovering deleted call log from android using iSkysoft Android Data Recovery. Make sure you have followed each step as it's required because any omission will not give you the desired results.
Step 1
You should start by making sure that iSkysoft Android Data Recovery has been downloaded and installed to your computer system. The installation process is pretty fast so you will not have to spend all your time on that.