Deleted file recovery on android is the best way to reverse a process of deleting files that has gone wrong. Of course, you will have all the good intentions when deleting files from android but it might turn out that something went wrong somewhere. There will be no reason to panic because there are many software programs available to help in recovery of such files. Do everything possible to leave to it that you have gone for the best. Recovering deleted files is the only option to have your important data back into use.
There are many software programs for recovering deleted files but the following three are on top of the world. Take a keen look at their specific features, pros and cons to help in your decision making.
#1. iSkysoft Android Data Recovery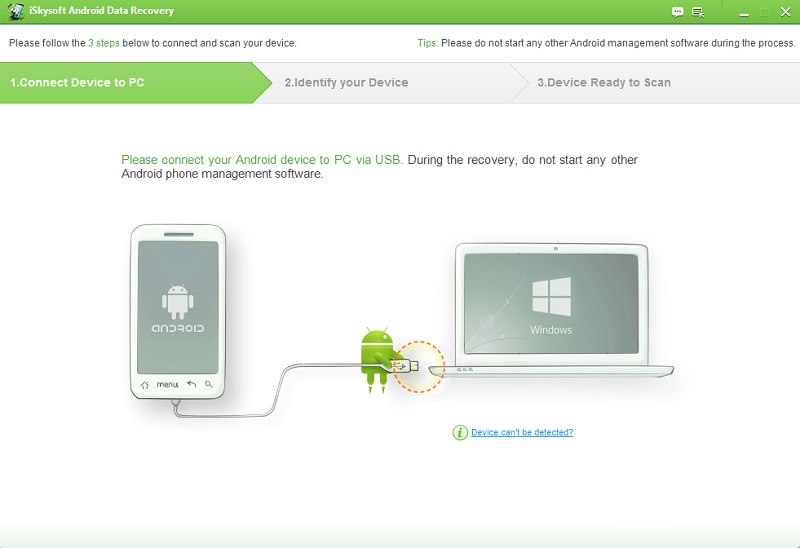 This is professional software that you can rely on to deliver the best results when recovering lost data from your android device. You will be at an advantage by choosing to use it because there will be the option of choosing a paid version or free version. The only difference will be the features to enjoy since the free version has limitations. This program will give you all the choices to recover lost data from whatever scenario that applies. If your files were lost after deleting accidentally or they were eaten up by virus, you must trust iSkysoft Android Data Recovery.
Pros:
• It is very easy to use. The program recovers data by just three simple steps and it has no complications to install
• It is risk free which will offer protection for your personal information
• It is efficient because its working speeds are very high
• The program comes with high compatibility thanks to support for multiple file types and thousands of android devices
Cons:
• Not reported yet
#2. 7-Data Android Recovery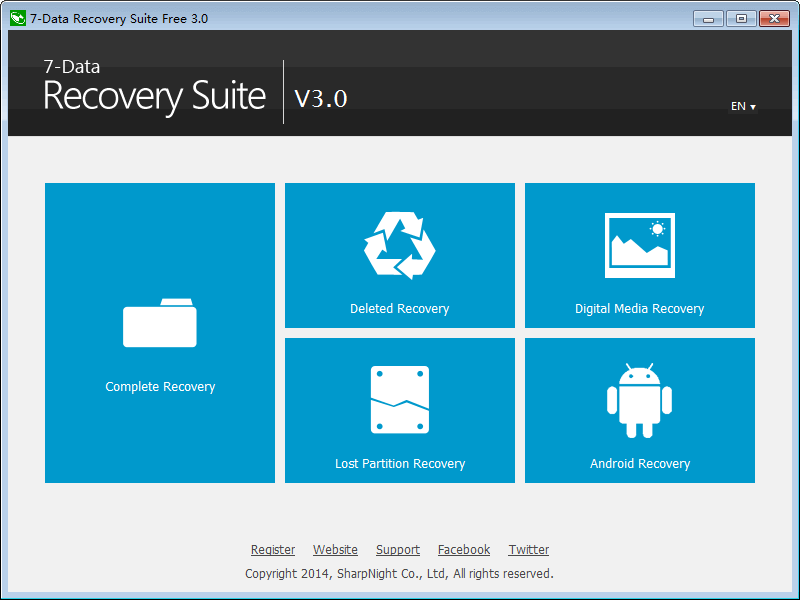 This program is uniquely designed to work with any android device as far as data recovery is concerned. 7-Data Android Recovery will help to recover data for your SD card, tablet and mobile phone and the data to handle ranges from emails to documents and audio, video as well as photos. It has a friendly user interface and that will only guarantee you of the best experience.
Pros:
• There is free trial
• It is easy to use
• Offers guarantee for the best results
• Supports a variety of android devices and file types.
Cons:
• The four steps used to recover data might be a problem to beginners
• Free trial version has limited features
#3. EaseUS MobiSaver for Android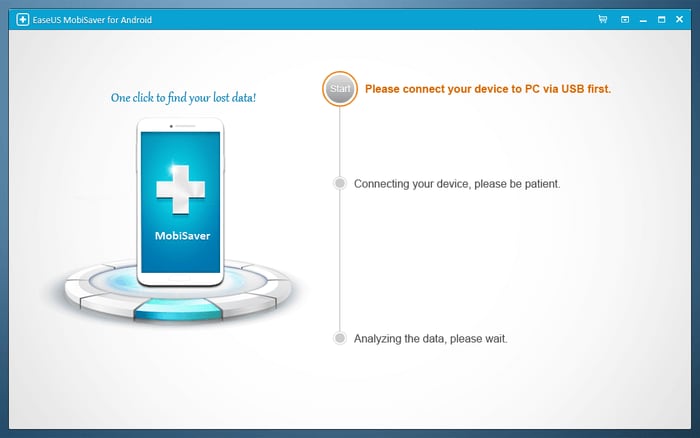 This is very powerful software to help recover your lost data and that is attributed to its powerful features. EaseUS MobiSaver for Android will be heavily rewarding to have the program installed to your device for data recovery. It will help to recover a wide range of data including documents, videos, photos, messages and contacts that have been lost from your android device.
Pros:
• It has free trial
• It comes with free lifetime update
• It has free lifetime tech support service
• It is easy to use
Cons:
• Not all android devices are supported
• Free trial will deny you the opportunity to enjoy the best out of the features offered by the program
When you have mistakenly deleted your important files from an android device, it will be possible to recover them with the use of a software program. Choose the software that best suits your use and the one loaded with features will be ideal.