Deleting text messages from an android device is done primarily to free up space. You will notice that the more messages you have in the inbox, the limited the storage space becomes and the slower the devices functions. Therefore, there are just two main reasons among many others for deleting text messages from an android device; to increase storage space and enhance working speeds. When you take that important decision to delete text messages from your android device, be sure that there is a genuine reason. Also, you have to delete old and unwanted messages only.
Part 1. Two Solutions to Delete Text Message from Android
Android devices can delete text messages automatically or you can do it manually. It will be an ideal way to discard messages that you are not about to use again depending on the option that you decide to go for. It is advisable that you do it manually so that you enjoy full control over that process. It will be easy determining the messages to delete and those not to discard. Use the following simple steps to delete text messages from android:
1. A Safe Solution to Delete Text Message
Step 1. Open your android device and go to the homepage. You will see many applications and choose the one for messaging to open.
Step 2. You will get to see different messages in the inbox, outbox, drafts and sent folders. Open the folder with messages that you want to delete and check the boxes besides every message to delete.
Step 3. After selecting all, click on the "delete" button and your selected messages will be discarded. You can delete one message at a time or in multiples.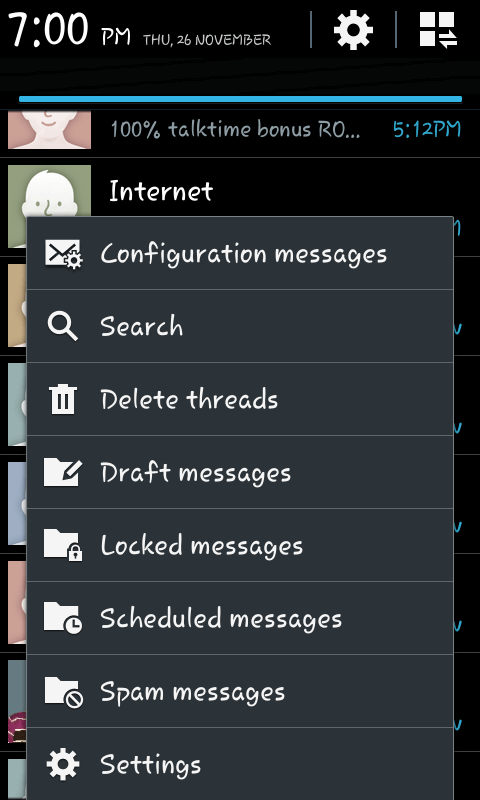 2. A Easy Solution to Delete Text Message
If you want to have your messages deleted from the android device automatically, use the following steps for setup:
Step 1. Open the "settings" button and go to "messages" and then scroll down through the "message history" section
Step 2. Then tap on "keep messages" after which you will choose the period within which messages will be deleted. For instance if you choose one month, every message that is a month old will be deleted automatically.
Tips: How can I get them back in case of deleting text messages on android accidently?
There should be nothing to worry about after deleting your text messages by mistake from android device. What many people don't know is that recovering messages after deleting accidentally is very easy. All you need is a software program with that capability. There are many such programs and you should zero in on the one that best suits your satisfaction. With the program, you will get to scan through the device to pick out the precise data that you want to recover. It takes very limited time to accomplish the mission and minimal effort.
Part 2. The Saftest Solution to Recover Deleted Text Message from Android
If you have not tried out iSkysoft Android Data Recovery to recover any of your lost data on android, this is the ideal time to take such a bold step. It will never frustrate you because the program comes with unique features, it is free of any complexities that come with other programs and will for sure deliver the best results. Make it your top choice anytime you are seeking to recover data whether its photos, text messages or even folders.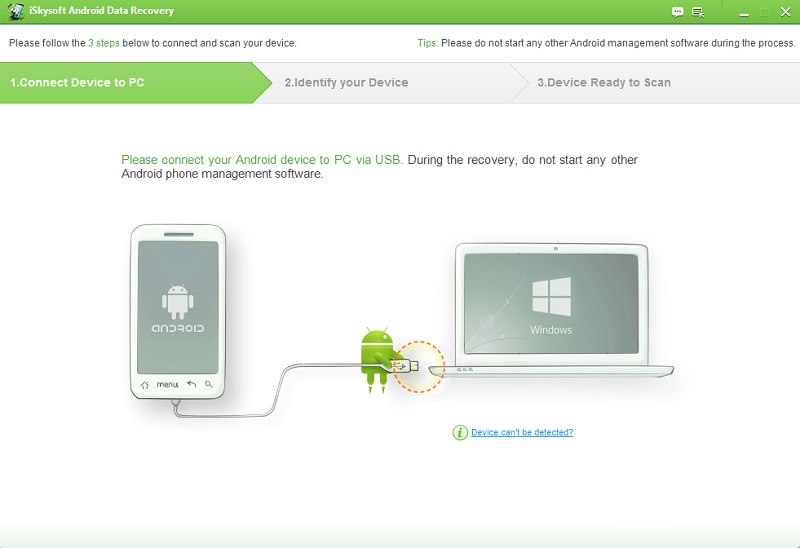 The unmatched performance by iSkysoft Android Data Recovery is attributed to its standout features and they include:
Support for over 6, 000 android devices and multiple file types. This means you will enjoy all the flexibility and freedom you need in recovering lost data from your android device.
iSkysoft Android Data Recovery safeguards your personal information because its risk free. This feature comes in handy when you have information to maintain your privacy.
This is a very easy to use software program. There is no person who would wish to go through hell when recovering data and iSkysoft Android Data Recovery will give you that assurance. Its friendly interface and straightforward instructions speak volumes about that.
The program is highly efficient thanks to its high working speeds.
How to Recover Deleted Text Messages on Android
More related articles:
How to Recover Deleted Text Messages from Samsung
Your chances of recovering text messages with iSkysoft Android Data Recovery are very high. This program has all those capabilities and you will get to recover lost data with confidence.