All hard drives eventually fail. And there is a huge possibility that you didn't realize the fact and failed to back up your data. But do not panic because everybody has been there at some point and you can learn from their mistakes. When confronting a hard drive failure, it is absolutely essential to know there is a range of numerous DIY hard drive recovery tools available in the market to help you recover all your lost, deleted or formatted files from your external or internal hard drive.
Part 1. How to Complete DIY Hard Drive Recovery
From among the various hard drive recovery tools you can use for your broken hard drive, we have picked and reviewed the best DIY hard drive recovery software here. iSkysoft Data Recovery for Mac (iSkysoft Data Recovery for Windows) helps you retrieve almost every kind of file type from both internal and external hard drive.
Recoverit (IS) is an amazing and ingenious data recovery tool. Other than the internal and external hard drives, you can also use this tool for remarkably retrieving data from removable media storage devices as well. From photos to videos, music to messages and emails to documents, you can count on this program completely for recovering almost any file format. This is undeniably the best and safest DIY hard drive recovery software in the market right now. It offers four outstanding recovery modes that can help you restore lost, deleted or formatted data, partitions and volumes.
Why Choose This DIY Hard Drive Recovery Software: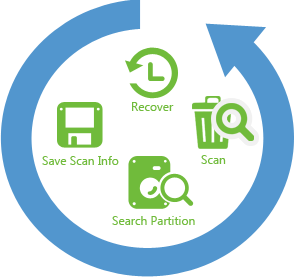 The tool is compatible to most of the devices and their versions you use for saving data.
The read-only process of scanning the drives offered by this tool makes sure recovered data remains unchanged.
The main user interface of the application is intuitive, easy to navigate and simple to use.
It can retrieve a wide range of data including videos, audios, images, archive files, documents and more.
Step-by-Step Guide for DIY Hard Drive Recovery
Step 1. Download and install this amazing software on your Mac system from a certified site. Run the program on your computer after it is downloaded successfully. Connect your external hard drive to Mac computer including El Captain, Yosemite and macOS Sierra. Now the program interface will appear on your screen, from the supported file types, please choose the types that you want to recover and then hit "Next".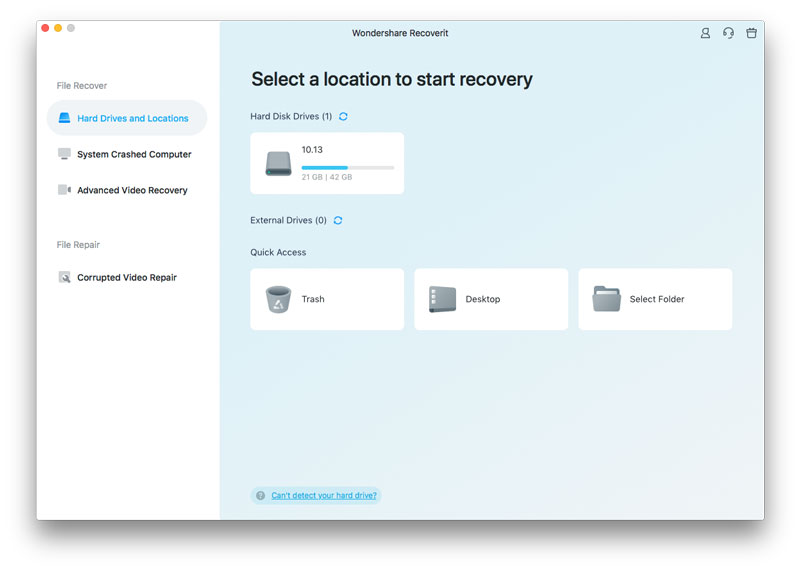 Step 2. The list of existing hard drives that are either present on your system or the ones you have connected will come up on your screen. Choose the particular drive you want to scan and click the "Start" button to start scanning. In case, the drive you want to scan for recovering data is not visible on the list, click on "Refresh Drives".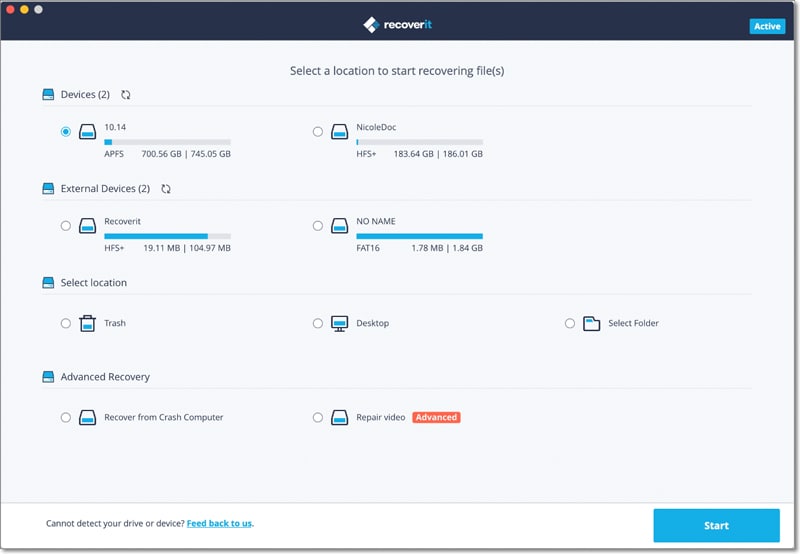 Step 3. After the scanning is successfully accomplished, your lost files will queue up in the list. Using the Preview feature of the tool, you can comprehend if your file is found out or not. Now, simply tick mark all the boxes for the files you want to recover and click on the "Recover" button on top. In a popup window that appears, select a folder on your computer and click "OK" to start the DIY hard drive recovery process.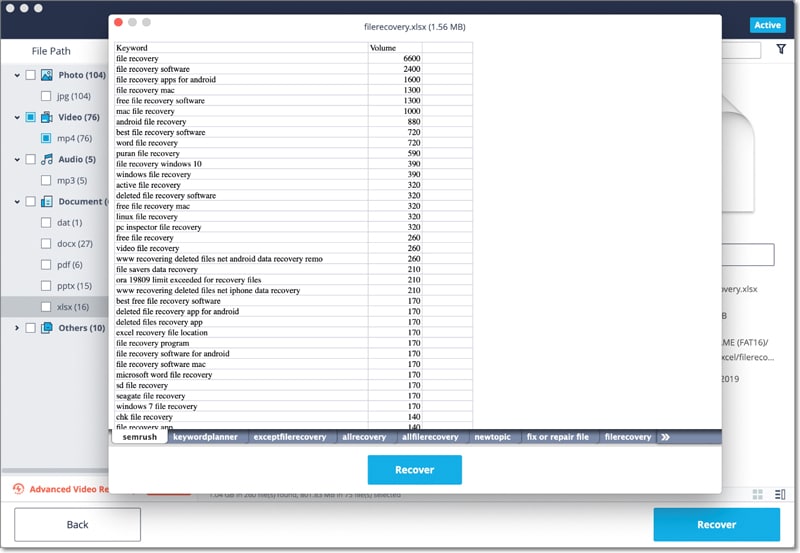 Part 2. What Should be Noticed When you DIY Hard Drive Recovery
When dealing with a data loss on your hard drive, the first and most important thing to keep in mind is to be certain that you do not work with the drive in question. All the while the drive remains connected to a running system, you are losing your chances at recovery. Whether you are actively working on your system or not, your computer's operating system will keep reading and writing to your drive constantly.
There are chances that your system will consider the deleted data as free space and overwrite the area which means it will dilute your chances of DIY hard drive recovery.
Shutdown your computer connected to the drive immediately.
Download your recovery software and scan the drive for recovering your lost data on that particular drive.
However, it is always sensible to back up your data regularly for sidestepping the possibility of losing valuable data.