Losing data on your drives is a common occurrence and can happen for any number of reasons including, accidental deletion, virus attacks and even physical damage to the drive itself. Therefore, it pays to have a system that can help you easily get the data back when you lose it. One of the most popular methods of data recovery out there is DriveSavers data recovery. In this article we are going to be looking at how DriveSavers works and some of its shortcomings as well as provide you with a more viable alternative.
Part 1. An Easier Alternative Tool to DriveSavers Data Recovery
You therefore need a solution that is easy to use, guarantees instant results and is very effective in data recover. That solution is none other than iSkysoft Data Recovery for Mac (or iSkysoft Data Recovery for Windows). Not only is this program very easy to use, but it also offers you the control you will not get with Drive Savers. You can choose to recover only certain types of data and you can do it all instantly.
Key Features of Recoverit (IS):
You can recover PNG, JPG, AVI, MOV, MP3, M4A, PDF, PAGES and many more formats files.
It is easy to use, you can finish the recovery process just in 3 steps.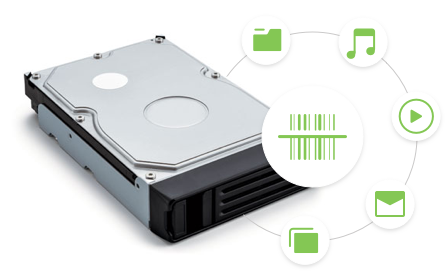 You can recover lost lost, deleted, formatted data on Mac (macOS Sierra) and Windows (Windows 10) by yourself, even you are not professional.
It can find back lost data due to accidental deletion, software crashes, unexpected power outages, virus infection, and even improper operations.
Step-by-Step Guide to Recover Lost Data
Step 1

Dwonload the Software

Download this software from its official website, when you launch the program on Mac for the first time, you should see 6 different file types displayed in the main window, select one or more from them and click "Next" button to begin. We select this program since it is useful when you want to recover data that has been accidentally deleted, corrupted files and other reasons.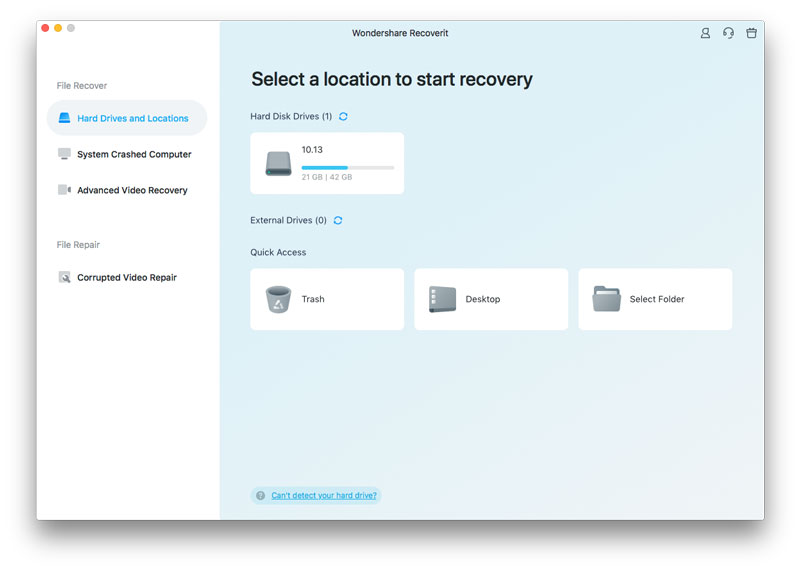 Step 2

Scan the Missing Data

In the next window, select the drive with the missing data and then click "Start" to allow the program to begin scanning the drive for the missing data. If you don't see your aimed external drive on this window, click "Refresh" icon and it should appear.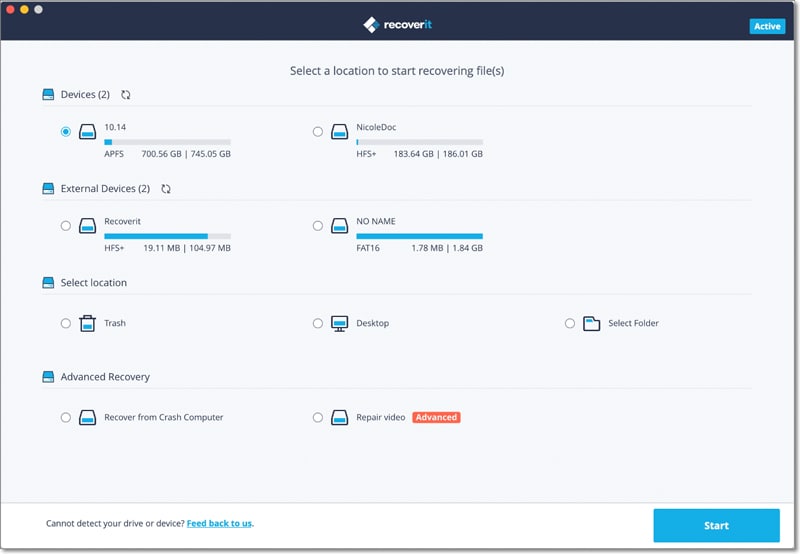 Step 3

Recover Lost Data from Mac

When the scan is complete, you should see all of the scanned recoverable files in the next window. Select the files you would like to recover and then click "Recover" button.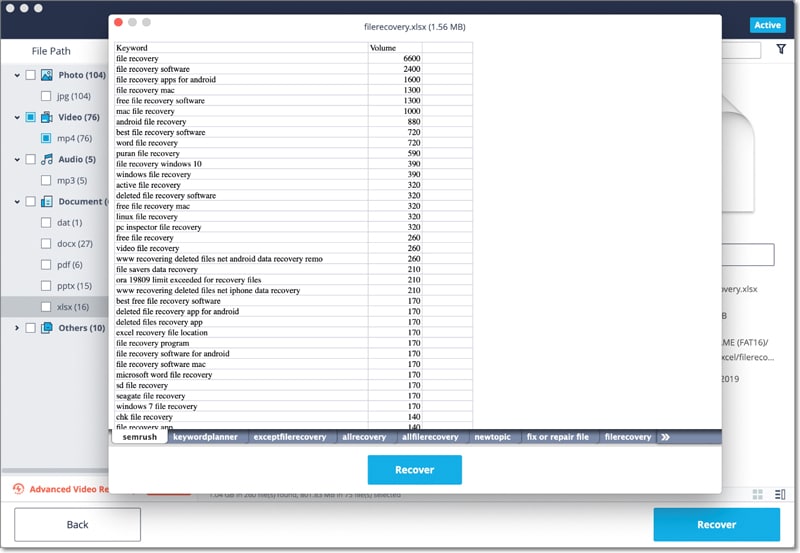 It is very important that you save the data on a different drive whether the drive you just recovered the data from is damaged or not. This is to ensure that you don't lose the data again if it so happens that the original drive is actually damaged.
Part 2. How Does DriveSavers Data Recovery Work
DriveSavers is a data recovery solution that can be used to recover data from just about any drive: internal or external regardless of how the data was lost in the first place. When you discover that you have lost data on your drive, you send the drive to them and they get to work recovering the data on that drive. They have several plans that include the priority plan which guarantees that you can get your data back in 1-2 business days after they have received the drive.
They offer two methods of data delivery after they have recovered the data. They can transfer the data to a new hard drive that you have to either send to them or purchase from them and then send you the new drive with the data intact. They can also deliver the data to you online via DataExpress. The online method involves FTP and can be a little complicated especially if you don't know anything about FTP.
While their service is very efficient and effective, there are certain shortcomings to using DriveSavers. Some of the more obvious ones include:
You are not involved in the data recovery process in any way and are therefore not in a position to even select the type of data to be recovered.
There is too much that could go wrong during the transit of your drive to them and the consequent new drive with the recovered data back to you.
You have to wait sometimes more than two days to recover your missing data.
When you choose to have the data delivered to you online, you have to deal with FTP which can be complicated for the novice.