Your computer has different file organization methods or data structure depending on the disk or disk partitions you store data. Familiarizing yourself with these different file systems and structure is crucial to understanding how your data is stored. And it is valuable information when it comes to data recovery. In this article we are going to look at fat32 file recovery which is one of the most popular file systems in use today. But before we get to how you can recover data easily, let's first of all begin with what FAT32 is and what the major causes of data loss in this file system are.
Part 1: What is FAT32 Files?
FAT is acronym for File Allocation table and has been a popular file system for decades now. The FAT32 system is the one that is in current use, FAT16 and FAT12 having been eliminated. The FAT32 is a derivative that supports drives with over 2GB of storage. FAT32 allows for smaller file clusters to be used because it can contain more than 65,562 clusters. The result it usually more efficient storage space allocation.
Part 2: What is the Reason Lead to FAT32 Files Loss?
The following are just a few reasons why you may lose FAT32 files.
FAT32 to NTFS Conversion
In order to work through the imitations that FAT32 can sometimes have, most people will attempt to replace the old FAT32 partition with the newer, more advanced NTFS partition. This process almost always involves reformatting the FAT32 partition. Needless to say, formatting the drive results in total data loss. But some users may lose important data due to a failure to back up the files before formatting or a damaged or incomplete backup.
Data loss can occur even if users decide to directly convert the FAT32 to NTFS directly because sometimes the conversion tools used can result in data loss.
Accidental deletion
We've all done it, you mean to issue a different operational command but instead you hit delete and before you can react, everything is gone. If you hadn't backed up the data or there was data on the drive that you had yet to include in a backup, you will need to employ a good data recovery program to get the files bac. Don't worry we'll share one with you that is more guarantees you will get your data back.
Virus Attack
Sometimes the data loss can be due to a virus attack. These virus attacks can lead to the destruction of large files or even the damage of an entire partition. In this case even if you do find data recovery software to help you get the missing files back, it may be a good idea to invest in a good anti-virus program to eliminate the virus and avoid the same problem in the future.
Part 3: How to Recover FAT32 Files on Windows
Regardless of how you lost the FAT32 files, your only option at getting them back is to make use of a good data recovery program. We say "good" data recovery program because there are so many data recovery programs that promise to get your data back only to cause more problems. What you need is a data recovery program that is not only easy to use but also very effective and 100% safe and won't cause any damage to your system. That data recovery program is none other than iSkysoft Data Recovery for Windows (or iSkysoft Data Recovery for Mac) that can help you easily recover all of the missing FAT32 files in just a few clicks and in only a few minutes. This amazing fete is made possible by the program's highly effective features.
Key Features of Recoverit (IS):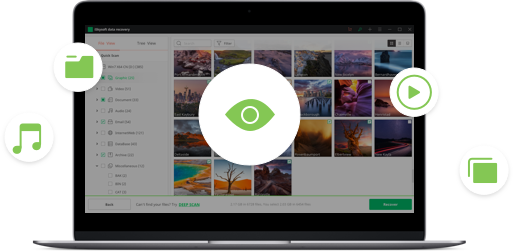 Unlike other data recovery programs, this one is 100% safe. It utilizes a read-only system which means it will not make any unnecessary changes to your files or drives.
The program's features are highly specialized and all of them work together to help you recover all of your deleted data in the shortest time possible and in the original condition.
It also comes with a preview features that makes it easy for you to confirm that you want to recover that file.
You can use Recoverit (IS) for Windows to recovery any other type of data including photos, videos and emails among many others
It is also useful when recovering data that has been lost due to accidental deletion, virus infection, unexpected power outages, software crashes and even improper operations.
Step-by-Step Guide to Recover FAT32 File
The following is a step by step guide to help you recover missing FAT32 files using Recoverit (IS). Before we begin download and install the program to your PC. We have to point out that you should only install the program on a different drive. This is to avoid overwriting the data on that drive, rendering it unrecoverable.
Step 1. When you launch the program for the first time, you will see the initial recovery window with all the 6 file type tabs shown and a small description on what each mode can help you do.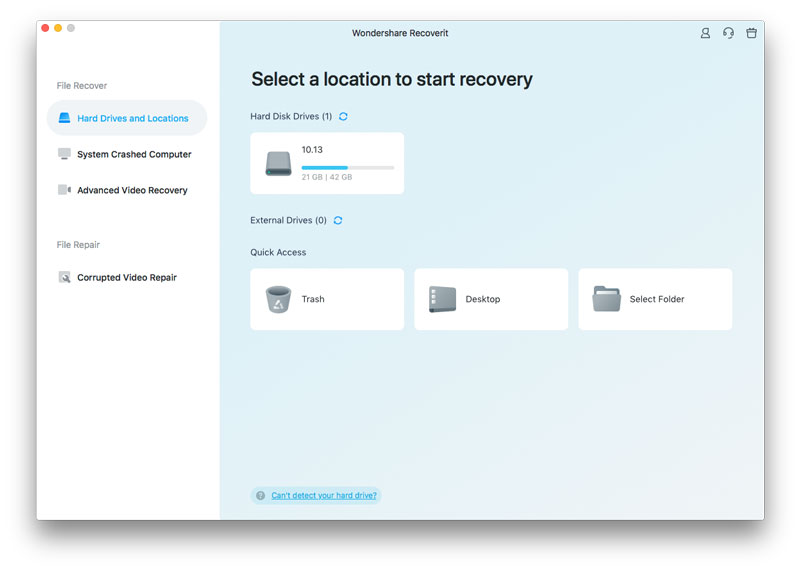 Step 2. Then click "Next" button, you will navigate to the next window, select the folder that contained the FAT32 missing files. Click on "Start" to begin scanning the selected folder.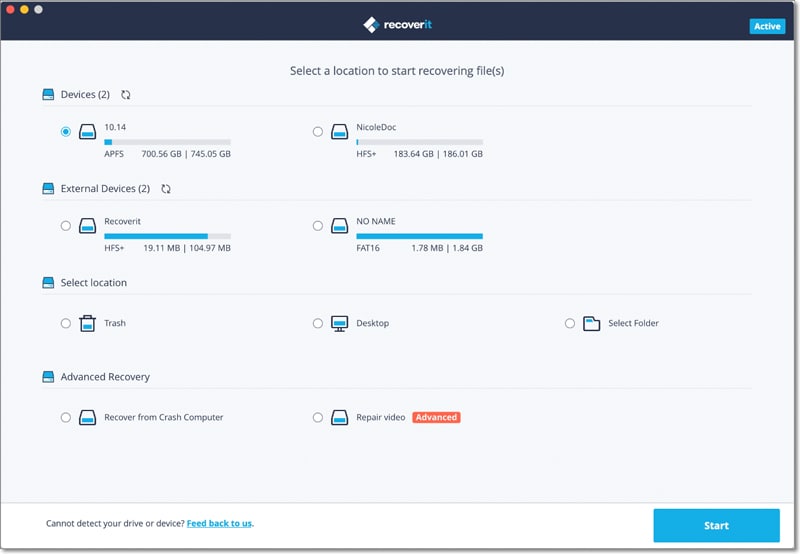 Step 3. Once the scan is complete, you will be able to see all of the files on that drive displayed in the next window. On the left they are categorized by file type. Click on a file type to see the individual files that can be recovered. The files marked "Good" can be recovered. Go ahead and select the ones you would like to recover and then click on "Recover" to save them to the selected path.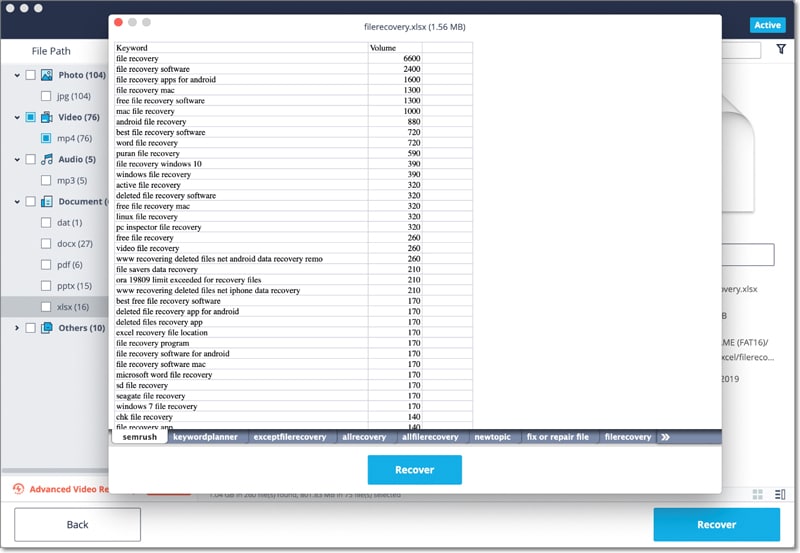 During the scanning process, you can also pause and save the scanned results and recover them later. We must stress the importance of saving the recovered data on a different drive. This is a precautionary measure that will prevent you losing some or all of the data all over again.