Emails have slowly but surely become an important part of our lives. Whether they are work related of just for personal use, there are some emails that we like to keep safe no matter what. But what if those emails get deleted somehow, or what if in a haste to clean up our inbox we end up getting rid of the emails we would really like to keep. If you use Yahoo! to send and receive emails, and have been looking for ways on how to recover deleted emails from Yahoo we have a number of ways in which you can recover deleted emails from Yahoo!
Part 1. How to Recover Deleted Emails from Yahoo
The iSkysoft Data Recovery for Mac (or iSkysoft Data Recovery for Windows) software is available for both Mac and Windows. It can be used to recover a huge range of documents, from word files, to excel to PowerPoint related files, you can recover just about any file using this software. The software has a very easy interface and even if you are not technology savvy, you may be able to use it easily.
Moreover, it doesn't take that long to install. You can install this software in mere minutes and get started with recovering emails.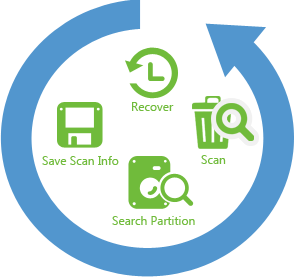 Step-by-Step Guide to Recover Deleted Emails from Yahoo on Mac
Step 1. The first thing that you need to do is that you need to install the software on your Mac. The software is easy to download and takes only a few minutes. Once it is downloaded and you run it, you will be able to see the following dialog box with at least 4 options. Out of the 4 options, the one that is most popular is the "Lost Data Recovery" option. You can use this option to recover all kinds of data, including emails, video clips, audio clips, PowerPoint presentations, etc.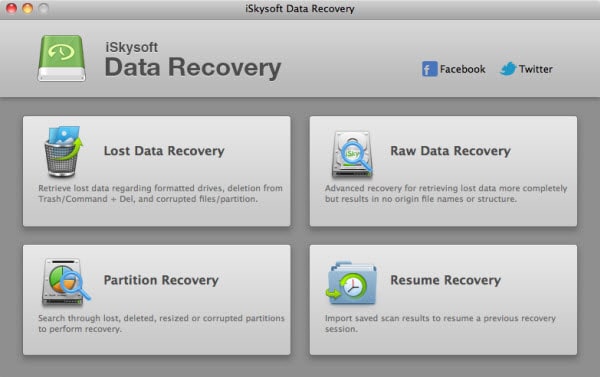 Step 2. Upon clicking the "Lost Data Recovery" Mode, all of the drives that you can possibly recover will be visible to you. If you cannot find the drives that you are looking for you can click on "Refresh Drives" and all of the drives should pop up. Once you have selected your desired drive you should click on "Scan" button to scan your drive, so that you can see all the files that are available for you to recover. If your file does not show up, you can use the "Deep Scan" option to scrutinize the drives for any hidden data or files.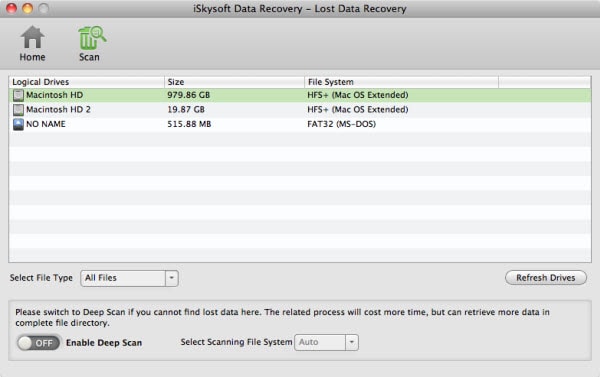 Step 3. After the scanning process, if you want to look at the file that you are about to recover you can click on Preview to do that. To check whether or not a file can be recovered to its initial condition, you can find the info in the "Validity" tab. After select the emails you want to get them back, click "Recover" button to recover and save them.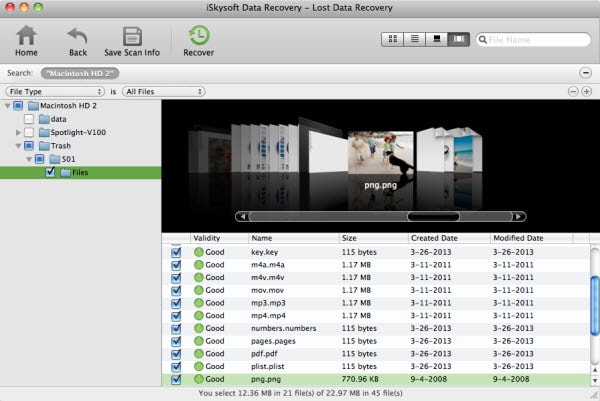 Part 2. More Tips on Deleted Yahoo Emails Recovery
You can visit the following link to recover emails from Yahoo! directly if you have deleted them permanently from your inbox and you are wondering on how to recover deleted emails from yahoo: https://help.yahoo.com/kb/SLN2552.html.
But there are certain limitations to recovering emails from Yahoo! Like this:
You can recover emails that have been lost in the last 7 days.
Even then Yahoo! clearly claims that recovering such emails might not be successful always.
You can't recover your emails using phones or tablets.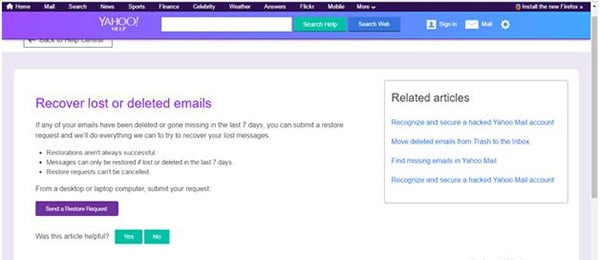 What to do if you send them to Trash folder?
If you have by mistake sent your emails to the Trash you can recover them on Yahoo! by following the below mentioned procedure:
1) Log into your account, click on the button labelled Trash.
2) Select the messages that you want to recover. 1) Log into your account, click on the button labelled Trash. 2) Select the messages that you want to recover. 3) Click on the Move Icon and then select Inbox. 3) Click on the Move Icon and then select Inbox.
How long do you have to recover these emails?
As mentioned in the following screenshot, you only have a month to recover the emails that are in the trash folder.