SD card is a useful instrument that we need to use a lot in our daily life. We generally utilize it to store pictures, music, photographs, or other essential files. Thus it is safe to assume that all of these stored items are extremely valuable to us. Even the thought of losing this data can send chills down people's spine. If by any misfortune, you have lost your pictures that are very dear to you, you need to follow the instructions mentioned below to recover photos from SD card Mac.
Part 1. The Best Method to Recover Photos from SD Card on Mac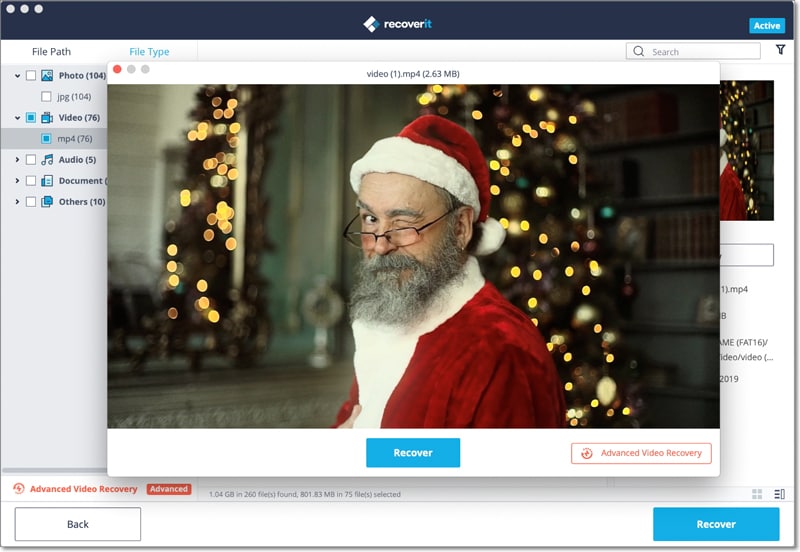 All you need is the Recoverit for Mac. It is one of the best data recovery software available in the market!
Why Choose This Software to Recover Photos from SD Card on Mac:
It has a very friendly user interface. This ensures that all of the data recovery can be done by following very simple instructions.
Another awesome feature is that you can recover just about any kind of data, from pictures, to documents to audio recordings to video. Whatever data you might have lost from your SD card you can easily recover it.
Amazingly you can also preview discovered pictures and a few recordings before recovery.
Step-by-Step Guide to Recover Photos from SD Card on Mac
Step 1. Download SD Card Photo Recovery Software
First of all, you would need to connect your memory card to your Mac. Then you need to run the Recoverit on your Mac. This Mac SD card recovery method supports each and every standard records frameworks which includes FAT16, FAT32, HFS+, NTFS, and HFSX. Your window would appear to be something like the one shown below. Now select the file types that you want to recover. Click "Next" after that.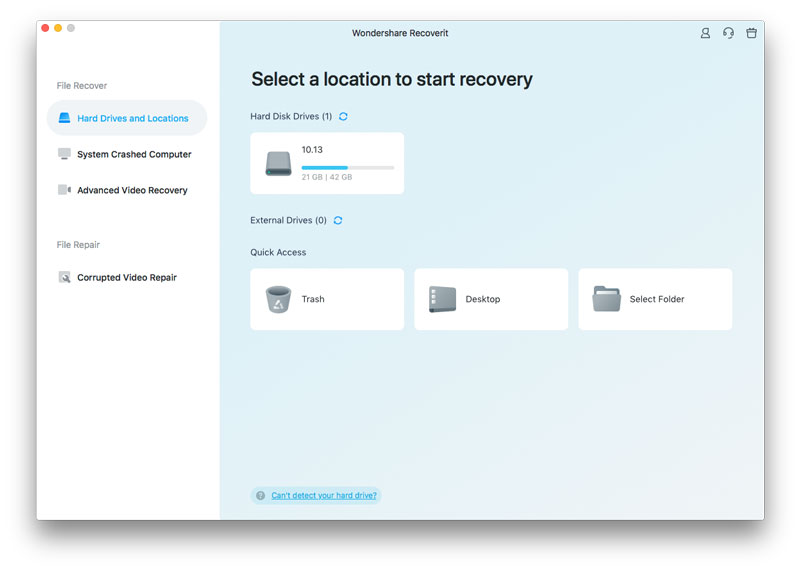 Step 2. Search for SD Card Lost Photos
Choose "Lost Data Recovery" mode from the main interface. From the shown drives, select the one you have lost data from. Then press "Start" to Scan for the lost SD Card photos. In case you cannot see the drive that you are interested in, please click on the refresh icon. Within a few minutes it should appear.
Step 3. Recover Photos from SD Card on Mac
Once the scanning is complete, the following window may be seen. Here you can preview the photos that you want restored before you hit the button marked "Recover". The "Deep Scan" mode allows you to recover more of your lost files.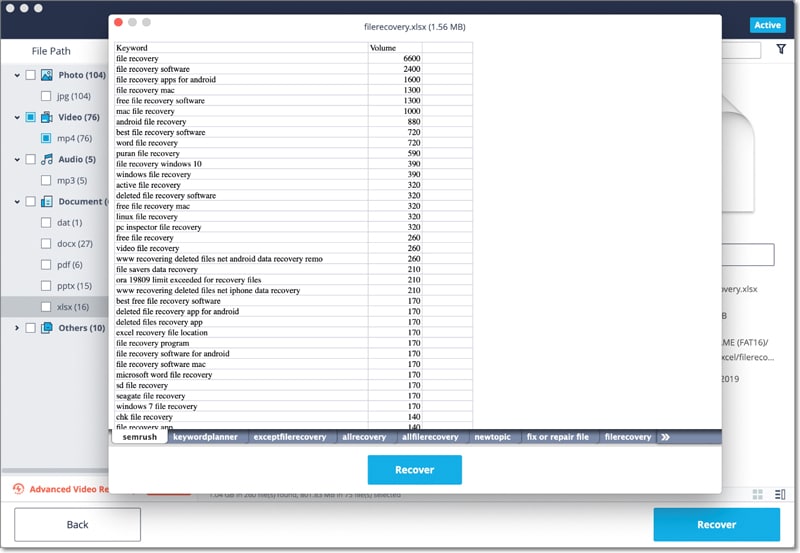 ---
Part 2. 2 Tips on SD Card Photo Recovery on Mac
What May Cause SD Card Errors
a) Physical Damage
We would like to believe that SD cards are extremely sturdy and cannot break easily. A SD card, if bent greatly can actually snap and break. Similarly, SD Cards can also be damaged if they are exposed under running water for a long time or electrostatic discharges. But the chances of the SD card being damaged due to physical issues are actually very slim. They are well sheltered in their packages and amazingly are actually pretty water resistant.
The good thing is, when the SD card is physically damaged you can still recover data from it.
b) Corrupted Files
There can be plenty of reasons for this. At times the quality of the SD card is to blame and other times the incompatibility of the SD card to the device that it is being used with is the culprit. It is highly possible that if your PC is infected with a virus, the virus infects the SD card if the two are connected together.
Sometimes when the card fills up to its maximum capacity or if the card is not formatted properly certain bugs or viruses can develop in the card, corrupting the data stored internally.
But even if the files get corrupted and seem lost, the good thing is that nowadays there are plenty of ways to recover those files, like using the Recoverit software.
There are different things that can cause errors while using the SD card. These errors can basically be divided into two main categories:
How to Increase Chances of SD Card Photo Recovery
a) Seek help online! Yes, if you have been through this hassle before, you might know exactly what to do and how. But if this is the very first time that you have had to face this problem then trust me, you need to look up ways online that might help you to recover all the data that you have lost.
b) Stop using the corrupted or damaged card immediately. The continuous usage will write and edit the memory fragments that are needed to recover the lost files. The moment you realize that some of your data is missing, that is the exact point at which you need to stop using your memory card and start the data recovery techniques.
c) Back your card's data up by storing the files elsewhere. This ensures that even if your data recovery software does not work properly or does not recover the files fully you always have a backup option to rely on. Make this a regular practice. Set a day of a week or a fortnight where you especially back up the data to a new location. This advice may seem like a feeble ray of hope to all those who have lost their data already, but it can prevent future inconveniences.