Data loss is a risk we all have to contend with. In a world run by computers, smartphones and tablets, data loss is a primary feature which is why backups are really important. The major causes of data loss include accidental deletion, software crashes and even power outages. But it is the problems that data loss can cause that are the forefront of everyone who experiences this problem. Data loss, regardless of how it happens means you can't access any of your files and when you need them for school or work, this can be a real problem. We also know that data loss can happen so fast, you don't have time to create a backup from which to restore the lost data. In this case, you need special assistance and this article will guide you through how to retrieve deleted files.
Part 1: The Safest Way to Retrieve Deleted Files
Under these circumstances, your only option would be to utilize the services of a data recovery program. Most people are skeptical about using a data recovery program and with the many ineffective ones available in the market, this skepticism is understandable. But you needn't fear, we will provide you with a data recovery tool that is not only safe but will work to recover your data in the shortest time possible. This data recovery program is known as iSkysoft Data Recovery for Mac (or iSkysoft Data Recovery for Windows) and it guarantees 100% success rate when it comes to data recovery.
Key Features of Recoverit (IS):
For the program to be effective, it needs to have features that are designed to ensure maximum data recovery.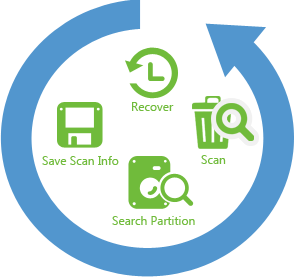 The software allows you to easily recover the deleted data in the shortest time possible. You won't have to spend a lot of time trying to figure out how it works.
It can recovery any other type of data including photos, videos and emails among many others. All of the data is recovered intact and in the original condition.
It is also 100% safe. None of the data on your drive will be altered in any way, neither will the software and hardware components of your computer.
Step-by-Step Guide to Retrieve Deleted Files
Step 1. Begin by downloading and installing the program to your Mac. It is important that you install the program on a separate drive other than the one containing your missing data. This will reduce the risk of overwriting the data and thereby rendering it unrecoverable. Once the program has been installed, launch the program on your Mac and you should see the following window, displaying the file types to choose from. Choose the types that you want to recover and hit "Next" button.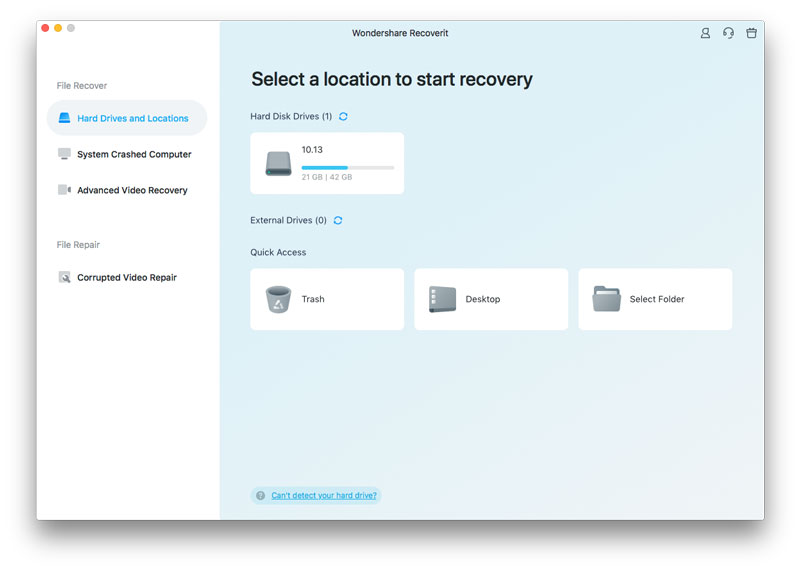 Step 2.The following window will open. Select the drive that could contain the data you want to recover and then click on "Start" to begin scanning the selected drive.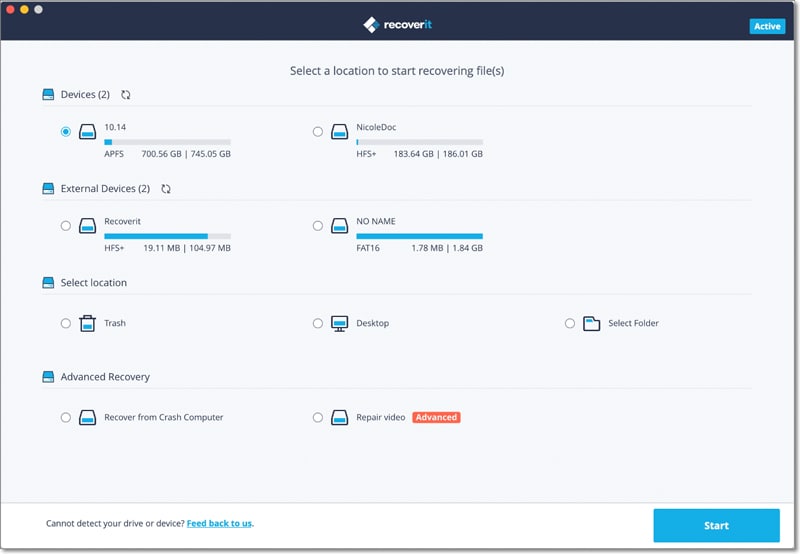 Step 3. Once the scanning process is complete, select the missing data from the resultant window and then click "Recover" to get all the data back. You can also click "Deep Scan" to perform a more thorough scan like the screenshot below.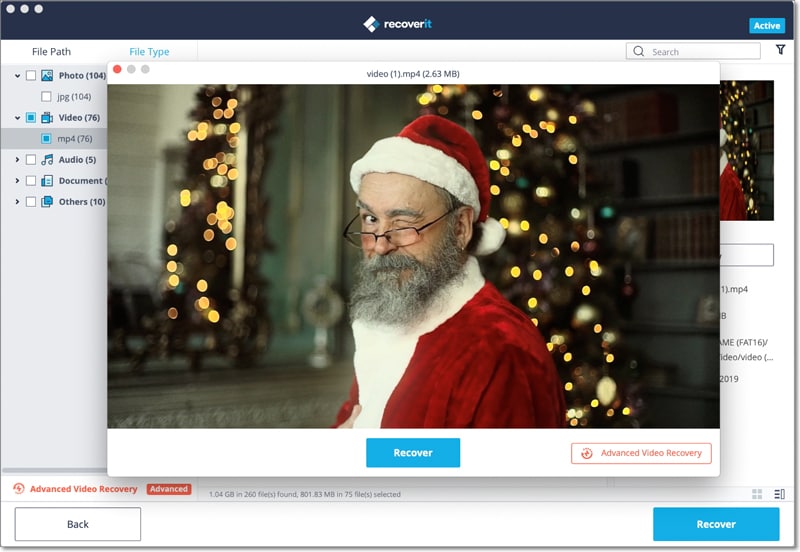 Be sure to save the recovered file in a different folder, preferably on another drive. If you can, it may be a good idea to save the file on an external storage device.
Part 2: How to Retrieve Deleted Files Without a Software
If you would rather not use software to recover deleted files, you can be able to recover the folders within Windows. The only problem with this solution is that you need to have turned on the protection settings in order to be able to recover the missing files.
Step-by-Step Guide to Retrieve Deleted Files Without Software
Step 1. To turn on system protection go to Control Panel > System and Security > System and then click on "System Protection" in the left pane.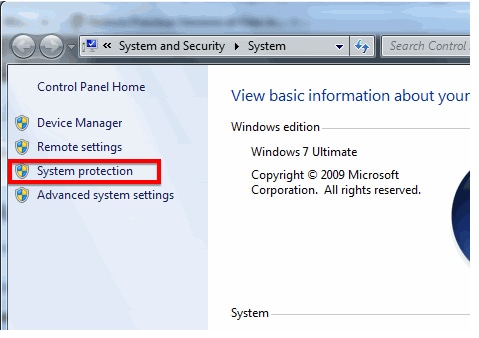 Step 2. Under the "System Protection" tab in the dialog box that appears, ensure that protection for all drives is turned on and then click on the "Configure" button.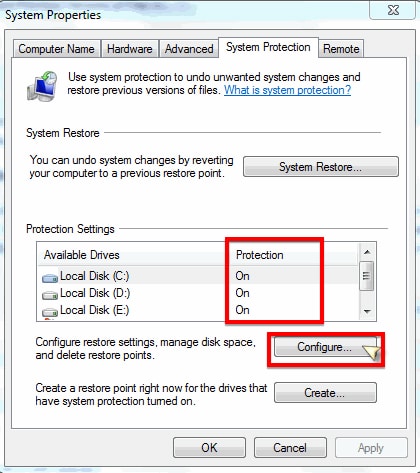 Step 3. Now that that is turned on, you can easily use the "Previous Version" feature to recover recently deleted files. For instance, if you deleted a file in the folder named, "College Doc" you can just navigate to where the folder is and right click on it and then select "Restore Previous versions".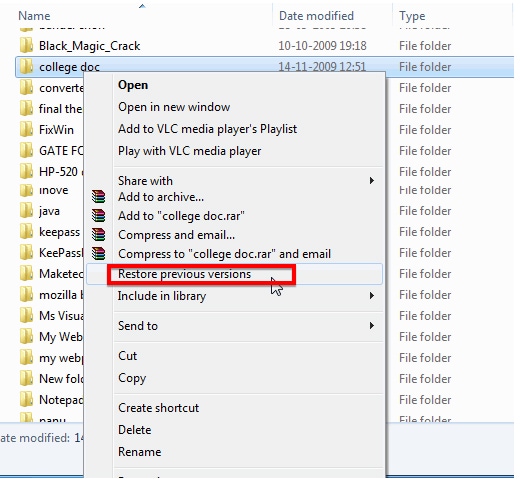 Step 4. In the Window that appears, you will be able to see earlier versions of the folder "College Doc". Choose the version that contains the folder you deleted accidentally and then click on "Restore". This earlier version of the document will be restored and the missing file will also be restored.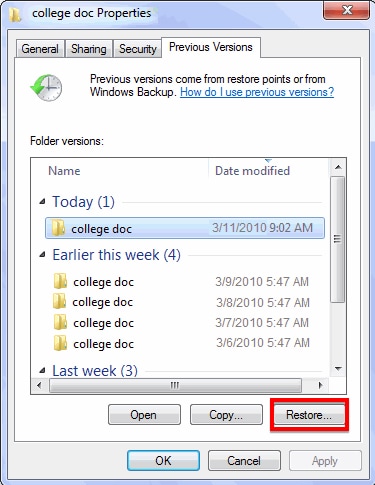 This solution can only be applied to files and folder and not drivers or libraries. You can also recover the entire folder in case you deleted the whole folder by mistake. In this case you would need to create a new folder and name the folder exactly as you did the previous one. It is very important the folder names match. Once you have so right click on the empty folder and then click on "Restore Previous Versions" to recover it.
Part 3: Tips on How to Retrieve Deleted Files
The following are just some tips that can help you recover you lost data if you would rather not use a data recovery program or just before you use a data recovery program.
1. Make sure it is actually deleted
If you are not sure whether the file is permanently deleted, it is a good idea to check around just to be sure. The first place you want to look ifs the recycle bin. When open, you can search the recycle bin by typing the file name in the search box at the top right corner. You can also right click within the window and the select "Sort by" and selected the data deleted.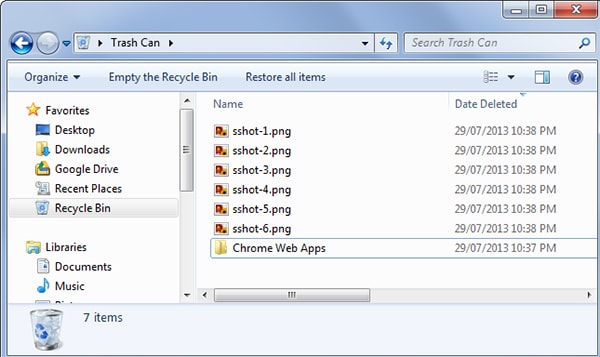 2. Check in the cloud storage trash
If you use a cloud storage service such as Dropbox, your file may still be available in the cloud's trash. Therefore, before taking any drastic measures, log in to your account and then check the trash there. You may be able to find the file is still recoverable.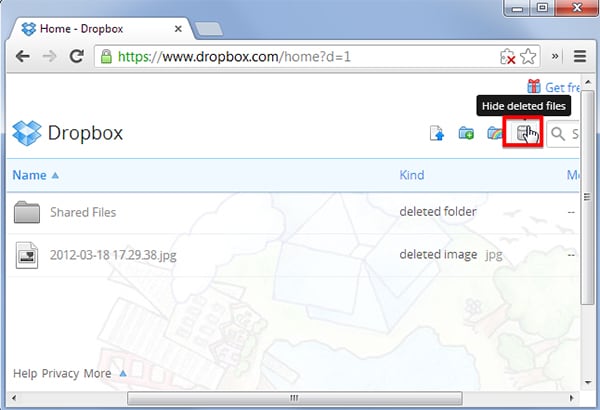 3. Professional data recovery
If everything you have tried hasn't work, or the data you are trying to recover is business-critical, it may be time to look into professional data recovery solutions. But before you even seek professional help, power off your computer immediately. This is because the longer the compute remains open the higher the chance your data will be overwritten and hence very hard to recover.
Professional data recovery services deal with every eventuality you can think of when it comes to data recovery, even damaged hard drives. The services can be pricy but if the data you want to recover is important, the price may be of no consequence. It is however important to realize that despite the high cost, they may not be able to recover our data and may charge you for the service even if they haven't been able to recover the data.
4. Avoiding deleted file problems
Of course there is a way to avoid all of these issues and ensure that you will never have to need to recover a file. If you just created a backup of all the data on your computer regularly, this problem can be reasonably avoided. Anytime you lose a file, you can easily restore it from your Windows backup, a functionality that is available in every version of Windows.
You can even store your documents in Dropbox or other cloud storage option to ensure that you always have a copy of the file. A simple backup can go a long way in actually helping you get your deleted file. It may be impossible to prevent data loss completely, but there are certain measures you can take to ensure that you don't suffer the consequences of this very common problem. The nest time you lose data on your computer, don't panic! Data recovery can be done.