Did you ever by mistake format or delete necessary documents or photos on your HTC Rezound phone or SD card minus backing it? Well, a good number of us find ourselves in this difficult moments when important documents on our phones get lost or deleted by mistake. If this is the situation you are in, you should not be worried because there is a solution. You can recover all your lost data including photos, videos, and files with the assistance of HTC Rezound photo recovery software. Recoverit is all you need to retrieve your lost photos from HTC Rezound phone. In most occasions, these pictures, videos, and files remain in your SD but cannot be accessed.
Instances that lead to losing your photos and videos from an HTC Rezound Android phone:
Accidental Deletion
Mistakes do happen and deleting some files unknowingly from your HTC Rezound is not such a big issue. This happens when you are busy previewing the files, and then you accidentally select the delete all option that may appear on the screen. Accidental deletion of files can also happen when connected to a computer as the files deleted from any external drive are never stored in the recycle bin leading to data loss.
Improper Disconnection
There are high chances of losing data when you don't complete all the needed computer commands before ejecting an external drive from a computer. When you disconnect your HTC Rezound Android phone SD, you should send a command that you are almost to remove the drive from the computer where the computer will, in turn, respond to alert you to safely remove the drive. Without following all that is required will lead to data loss.
Formatting
In some cases, you might receive an error message stating that the HTC Rezound Smartphone connected to the computer is not formatted and you are asked to format it This error message will force you to format the phone's SD card that leads you to lose your data.
Virus Infection
This is a common factor that has been heard everywhere. Viruses are responsible for data loss in many devices. The problem of data inaccessibility develops once the SD card in your HTC Rezound Smartphone is infected with a virus.
Free Download the Best HTC Rezound Photo Recovery Software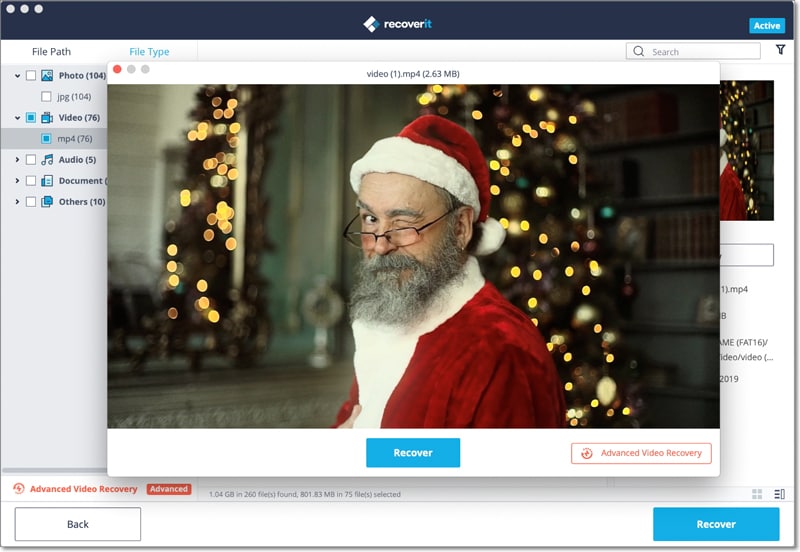 When you lose data from your HTC Android phone, due to improper handling of your device; you should not be frustrated as you need to get the Recoverit for Mac (or Recoverit for Windows) to restore your HTC Rezound Phone's data. This application helps one to recover all files lost including, music videos, APK files, photos, and audios.
---
How to Recover Deleted Photos and Videos from HTC Rezound
Step 1. Install HTC Rezound Photo Recovery Software
Connect your phone SD to a computer, download Recoverit in your computer and run it. Once your device connects to the computers tool, run it and select the data recovery option. Ensure that your HTC Rezound is well connected to your computer using a USB cable; allow USB debugging on the connection selection option on your phone.
It is always important to select the files that you want to recover rather than having to scan the whole data to choose the ones that you need. This will save you time by selecting the files you want to be scanned, then mark all the files to recover, after you have selected all the files you need, click on the "Next" option button.
Step 2. Start Scanning
Once you have selected the right location of HTC Rezound phone memory card, pressed the "Start" button, the software will start scanning process.
Step 3. Recover HTC Rezound Deleted Photos
The software takes a few minutes to scan through your device. Results are displayed in different categories in the main window. You can then consider choosing corresponding files to recover and preview.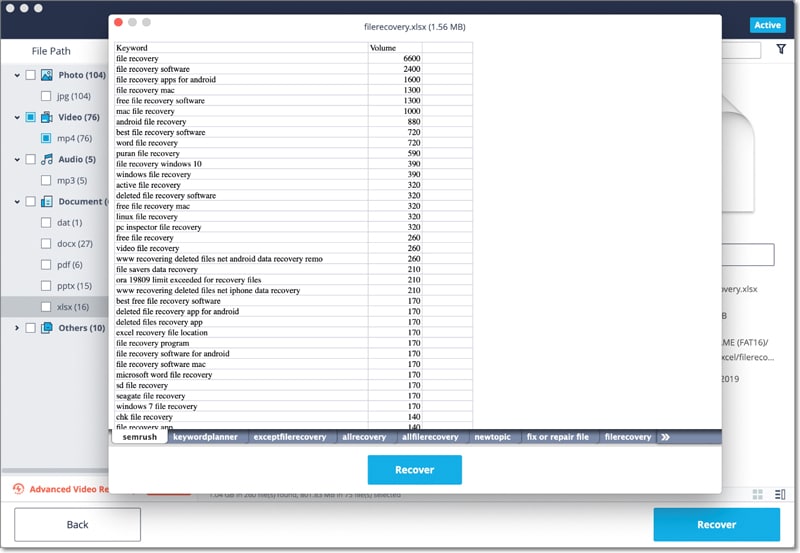 After image recovery by the Recoverit, you can save the recovered files to any location of choice that can be accessible to the host operating system. This software can also perform HTC Rezound recovery of various image formats like GIF, PNG, PSD and many others.