Data Recovery programs are many and one of the most prominent is iCare Data Recovery. This program has been around for quite a while and it is one of the most effective, it does have a few shortcomings. The data recovery program you choose should be easy to use, highly effective and with little or no shortcomings when it comes to data recovery, especially for Mac users, there is no iCare Data Recovery for Mac. This is why in this article we are going to provide you with the best alternative to iCare Data Recovery that is not just easy to use but also highly effective. At the same time, it lacks most of iCare Data Recovery's shortcomings.
Part 1: The Best iCare Data Recovery for Mac Alternative Software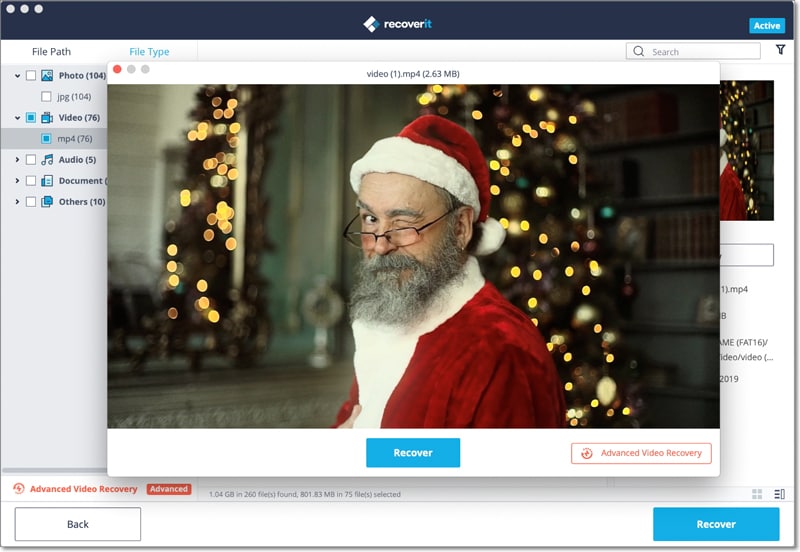 By far the best data recovery software for Mac is Recoverit (IS) for Mac. It is the best alternative to use in place of iCare Data Recovery because it is 100% safe and very easy to use. It also guarantees data recovery regardless of the type of data you wish to recover.
Why Choose This Alternative to iCare Data Recovery for Mac:
Preview function comes in handy when you don't want to recover all the files but only the important ones. You can pick and choose the files to recover
You can use Recoverit (IS) for Mac to recovery any other type of data including photos, videos and emails among many others. All of the data is recovered intact and in the original condition.
It is also useful when recovering data that has been lost due to accidental deletion, virus infection, unexpected power outages, software crashes and even improper operations.
Step-by-Step Guide to Recover Lost Data on Mac
Step 1. Download and Install the Program
Before we begin, download the program to your Mac. Install the program on a different drive in order to avoid overwriting the data you have already lost, making it completely unrecoverable. Launch the program and from the main window select target file types, then click "Next" to continue.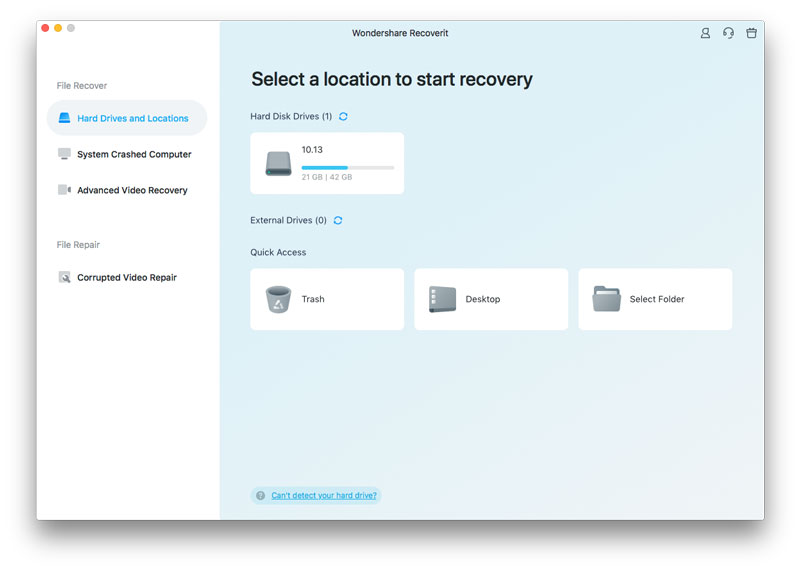 Step 2. Search for Lost Data
Then you will get a window showing the detected hard drive. Select the drive where you lost data from, and click "Start" button to begin to searching for lost data.
Step 3. Recover Lost Data on Mac
When scanning progress finishes, choose the data you plan to recover from the scanning results. Click "Recover" button and save the data to another separate drive.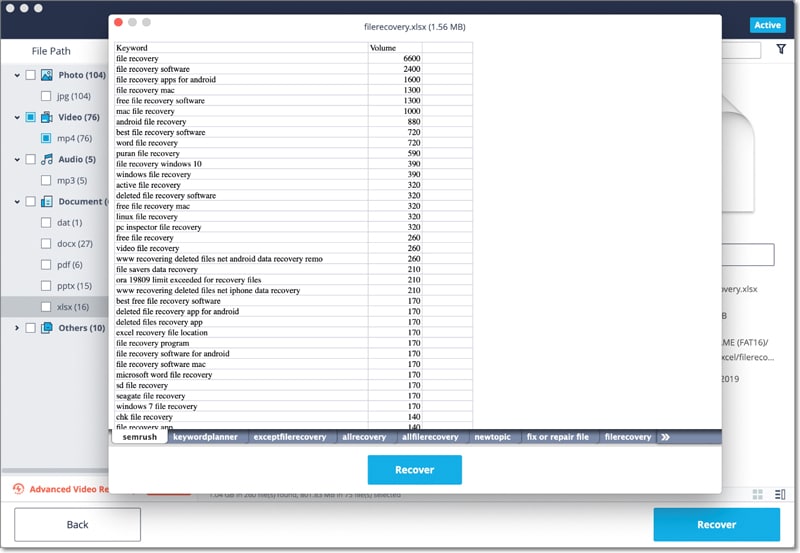 ---
Part 2. How Does iCare Data Recovery Work
Like we mentioned before, iCare Data Recovery is one of the most recognizable data recovery programs in the business. It comes with an easy to use interface that makes it ideal to use even if you're a beginner and can be used to recover just about any types of file from all types of drives. But it does have a few shortcomings. But before we get to those, let's take a look at how the program works to recover lost data.
Step-by-Step Guide to Recover Lost Data Using iCare Data Recovery
Step 1. Begin by installing the program on your computer. It is recommended that you install the program on a separate drive or partition to avoid overwriting the missing data. It may even be a good idea to install the program on an external drive such an external hard drive or a USB drive. Run the program on your computer and then select "Format Recovery" located in the left-right corner. This mode can be used to recover data from a formatted drive.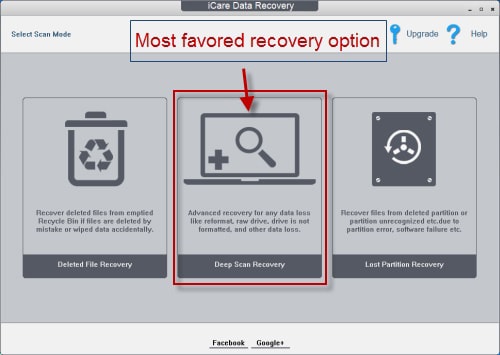 Step 2. Select the partition with the lost data and then click "Recover" to search for the missing files. A box showing the scanning devices will show up.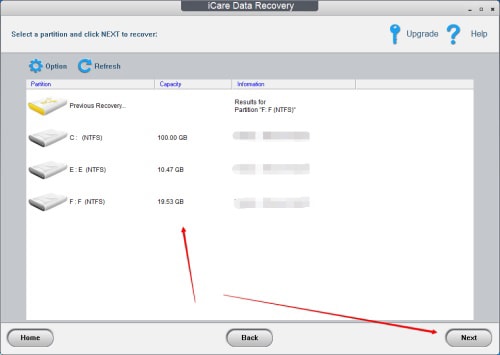 Step 3. Once the scan is complete, click "Show Files" to bring up a list of all the missing files. You can preview the missing files by clicking on "File Preview". Select the files you wish to recover and then click "Save".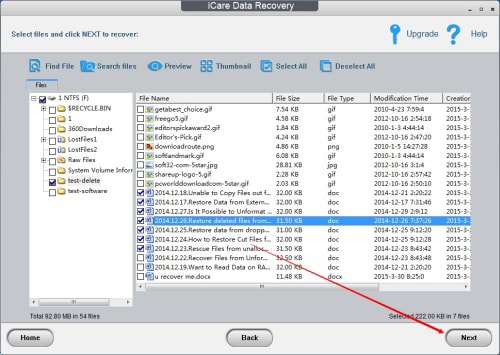 The following are just some of the shortcomings of using iCare Data Recovery:
• The preview function didn't work for some file types including images. There are some images that couldn't be previewed.
• Unlike Recoverit (IS) for Mac, iCare Data Recovery doesn't make a clear distinction on what recovery mode is suitable for what type of data recovery.
• Some files were marked as unrecoverable on iCare Data Recovery when Recoverit (IS) recovered all the file without a lot of problems.
• Scanning, especially for larger capacity drives was a lot slower using iCare Data Recovery when compared to Recoverit (IS).