In this digital world, data loss is a major part of daily life and it can happen anytime for any number of reasons. For instance, your Windows or Mac system can suddenly crash leading to data loss. You may also accidentally delete some of the data on your computer or a hard drive could suddenly crash and die. Most of the causes of data loss are not your fault, but you must still have at least a backup, if not a data recovery method that works. In this article we are going to provide you with ways for lost data recovery from a pen drive and an SD card as well as a data recovery method that recovers data from any drive including your hard drive. Keep reading to find out how you can easily recover lost data.
Part 1. The Best and All-in-one Lost Data Recovery Tool
If you are the type of person who likes to get the bottom of a problem quick and easy without having to learn a hundred different ways to fix it, the best tool for you is iSkysoft Data Recovery for Mac (or iSkysoft Data Recovery for Windows).
Key Features of Recoverit (IS):
It is a safe and easy software which can help you recover data from FAT32, HFSX, FAT16, HFS+, NTFS, and exFAT files systems.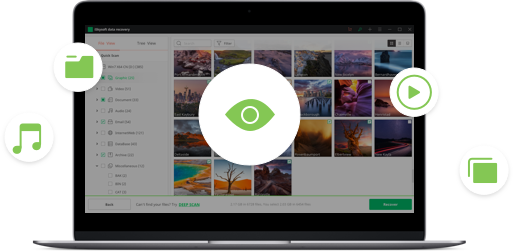 It supports to recover music, videos, document, email, etc. and AVI, MOV, MP4, M4V, 3GP, PNG, JPG, TIFF, TIF, BMP, ZIP, RAR, BZip2, EML, EMLX, PST and more formats.
You can use this software to scan your drive with the fastest speed.
Also you can preview the music, photo, video, documents and other files at first before they are recovered.
Step-by-Step Guide to Recover Lost Data
Step 1

Launch Recoverit (IS)

Navigate to iSkysoft officila website on your browser, download and install Recoverit (IS) on your Mac computer. Remember to install the software in another hard drive which does not contains your lost data. Select the type of files from the main interface, then hit the "Next" button on the bottom.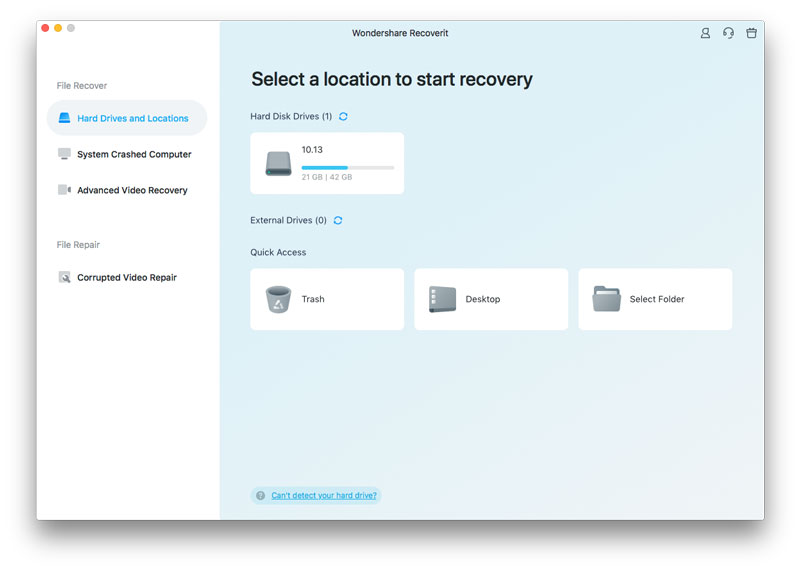 Step 2

Start to Scan

Then internal and external drives can appear on the "External Removable Device" list, if you have not found your drive, you can click "Refresh" icon and it should appear. Choose the drive contains your lost data, click "Start" button to begin the scanning process.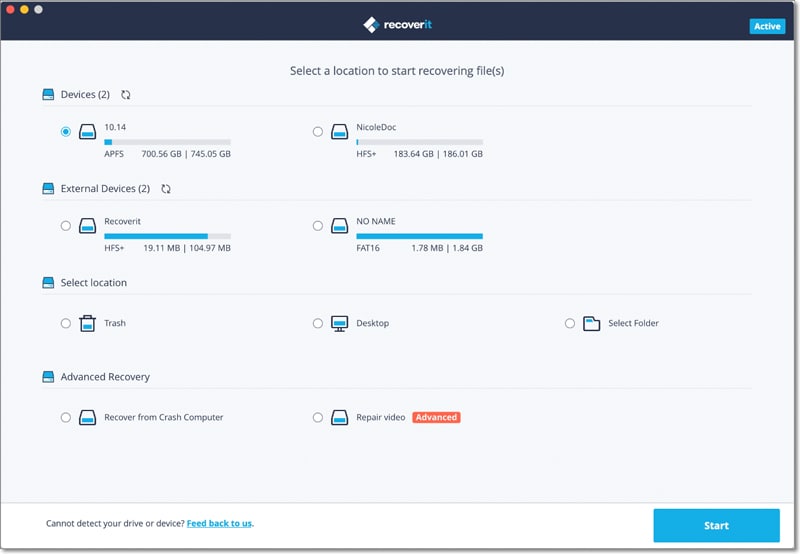 Part 2. How to Recover Lost Data from Pen Drive
Data loss on a pen drive usually means that the drive has been corrupted in some way. Here's how to repair the corrupted pen drive by changing its drive letter.
Step 1. Connect the pen drive to the computer and then click on This PC/My Computer. In the drop down menu, click "Manage" and then click "Disk Management" in the left side. Wait while Windows launches the Virtual Disk service.
Part 3. How to Recover Lost Data from SD Card
Much like the pen drive, an SD card will lose all its data if it has become damaged or corrupt in some way. Therefore, it is vital to repair the storage device before you can attempt to recover any missing data from it.
Step 1. Connect the SD card to the computer. Hover your mouse on the start button and right-click. Click Command Prompt (Admin) to open the CMD window. Type "diskpart" and then press enter. Then type "list disk" and press enter again. All storage devices connected to the computer will be displayed.
Step 2. Type "select disk (number of disc)" for example, "select disk 1". Make sure that you have the right disk number. You don't want to format your internal hard drive accidentally. Type "Clean" and then press enter. Type "create partition primary" and then hit enter. Type "Active" and then type "select partition 1".
Step 3. Type "Format fs=fat32" and press enter. The format process should complete in a few minutes. You can use NTFS instead of FAT if you want to carry files larger than 4GB.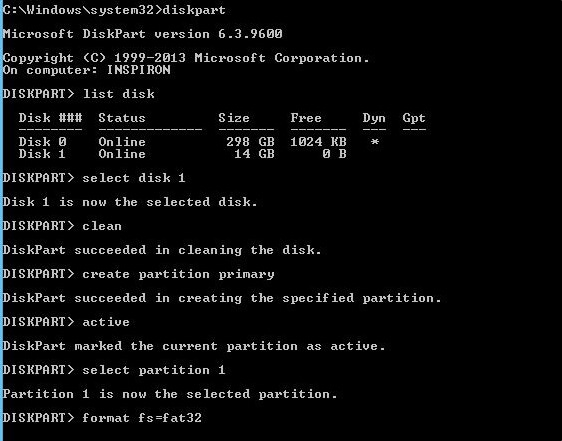 Once this process is complete, your SD card will have been repaired. It is however important to note that the above method will forcefully format the SD card but since it was damaged anyway, this is probably the best way to fix it and have a chance at recovering the missing data.
Keep in mind that what we have done in parts 2 and 3 above has been to simply repair a corrupted drive. Only when the drive has been repaired can you then go ahead and recover the lost data. To do that, you would need a data recovery program like the one we shared with you in Part 1 above. This tool should help you get all the lost data from your pen drive or SD card drive in no time at all. Since you have repaired the drives they should also be good to use.