Nobody would ever want to face this unwanted situation of data loss. But it happens. And data is lost, formatted or corrupted sometimes because of our haste and inconsiderate commands. However, there are some tools like Orion File Recovery that can easily recover your lost data. Here, we have reviewed two outstanding data recovery programs. They will help you to retrieve almost any kind of data that is lost because of one or the other reason.
Part 1: The Best Orion File Recovery Alternative Software for Windows and Mac
If you want an alternative solution for data recovery because of these few drawbacks of Orion file recovery, then iSkysoft Data Recovery for Windows (or iSkysoft Data Recovery for Mac) is what you need. It is currently the most powerful data recovery tool. It can literally retrieve any kind of data that you may have lost for any unintentional reason.
This amazing application is your ultimate solution for all the data loss problems you may be facing currently. The data can be lost because of several reasons like wrongful usage, software malfunctions and mishandling of the device. Regardless of the reason behind data loss, this tool allows you to recover deleted files on your Windows devices. Its four main data recovery modes and other Wizard mode are extremely efficient in retrieving a wide range of data type. It is fully compatible with Windows for all its latest versions.
Key Features of Recoverit (IS):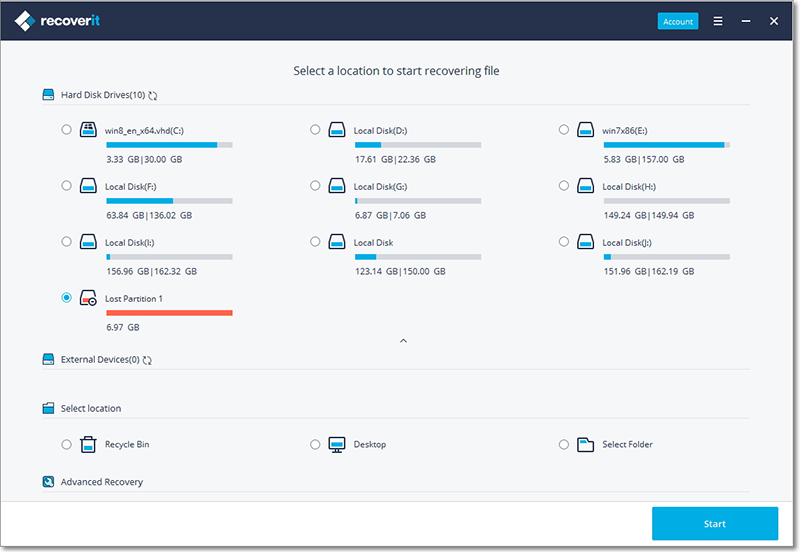 This is an extremely easy-to-use data recovery application that is capable of restoring a wide range of data type.
This is an amazing tool that supports Windows 10 and macOS Sierra.
It is the safest, simplest and easiest solution to retrieve deleted, formatted and lost data.
It can recover data from computer's drive, memory cards, external disk, USB flash drive and other such data sources.
The tool has an easy-to-use program interface that allows powerful data recovery.
Step-by-Step Guide to Recover Lost Data
Step 1

Download the Program and Install It

First of all, download this application on your Windows PC. You will need to install this tool only on the computer and not on the original device where the data is lost. The installation of the tool will be completed in no time. The program interface is appealing and appears on the screen after successful launch of the tool.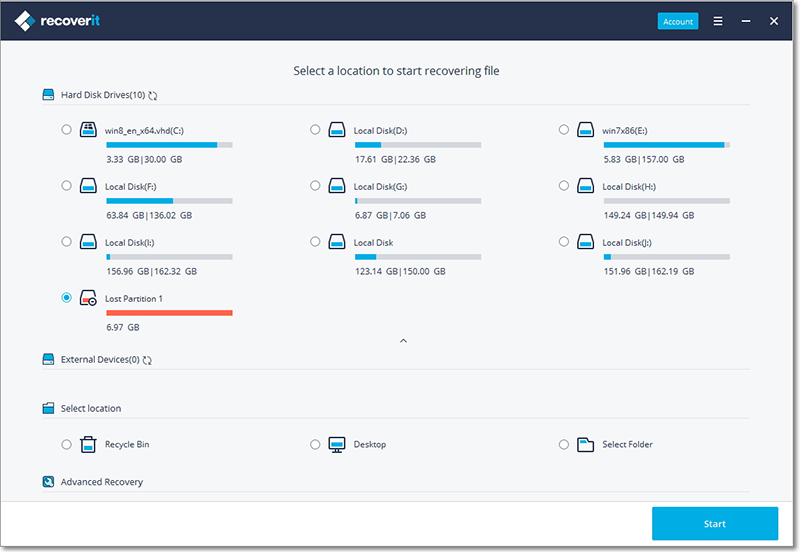 Step 2

Select "Lost File Recovery" Mode

Now choose "Lost File Recovery" from the four recovery modes that are displayed on your screen. This mode will help you in data lost conditions like unintentional deletion due to "DEL+ Shift", file corruption and emptied recycle bin. After you have selected the mode, a new screen will pop up on your computer. It will prompt you to make a choice in terms of drive.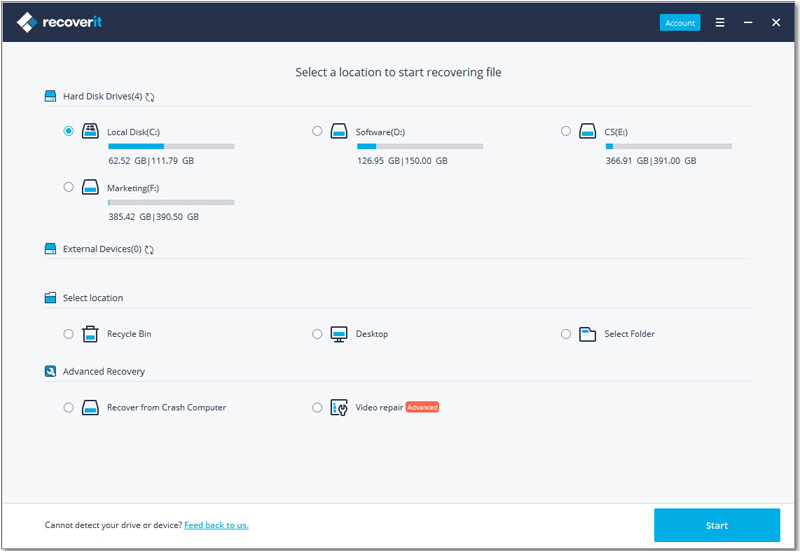 Step 3

Start to Scan the Drive

Select any of the drive from the list that appears from where your data is lost. After making your selections, click on the Start button to begin the scanning of that drive. When the process of scanning is completed, all the found contents will be displayed on your screen. It consists of all the contents that were lost on that particular drive.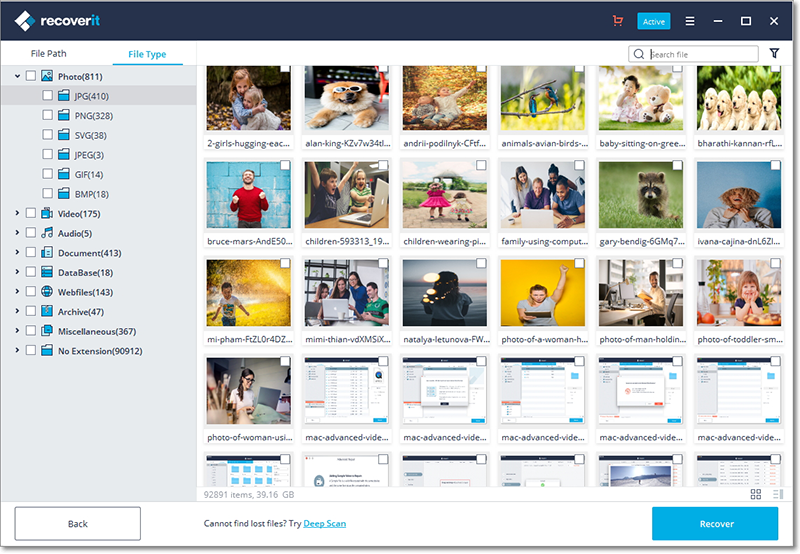 Step 4

Recover Lost File

The tool also allows you to preview the files or images before asking for restoration. You can preview them and then decide to recover. Mark the files you need to recover and click on the Recover button.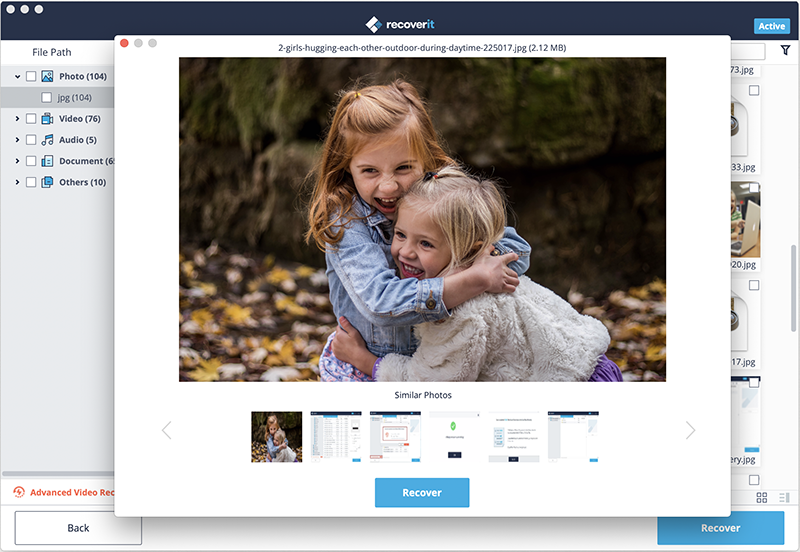 It is also recommended that you save these lost files in an external storage device and not in the same drive again.
Note: This tool is also great for you if you are a Mac user. It is totally compatible with Mac devices and recovers data easily and quickly. In fact, this remarkable Recoverit (IS) application is designed to support all the Windows and Mac devices.
Part 2: How Does Orion File Recovery Work
Orion File Recovery Software does what it says: it recovers your lost or deleted files effectively. Recovery wizard is the reason that makes this software so user friendly. It initiates automatically whenever the program is run on the system. It makes it super easy to specify the criteria for your search. And you can search for almost any file type including music, pictures, archive files and other certain documents. You need not necessarily remember the name of your lost file in order to recover it using this application. It takes time depending on the size of the drive you are searching in. The results are showed in a clear grid format.
Step-by-Step Guide to Recover Lost Files Using Orion File Recovery
Step 1. Downloading and installing the Orion File Recovery Software in your system is the first step to recover your data lost. You can easily download the application from its official website.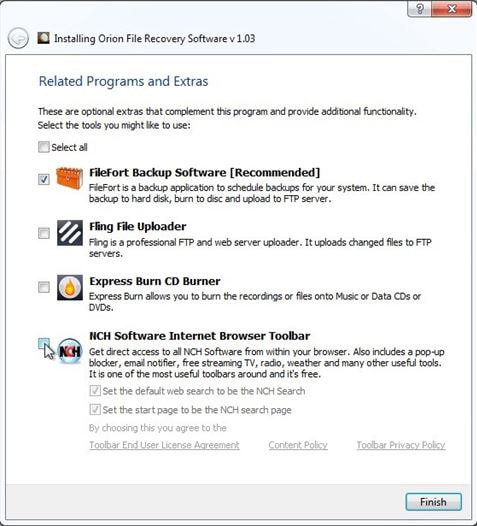 Step 2. As soon as the program is launched, a File Recovery Wizard initiates automatically. You will have to choose the disk drive or the directory where you want to search your files. Click on Next after selecting the drive to start scanning.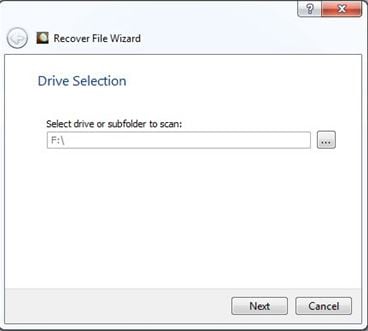 Step 3. Now, the wizard will ask you to make selections for your preferred file types. You can choose any type of file like music, video, pictures and documents. If you want to further customize your file type, click on "Other".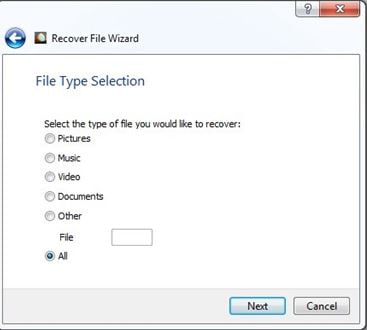 Step 4.You can either specify your file type or leave the field blank. Then it would search for all the lost files that can be recovered in the directory specified by you. Click Finish for initiating the scanning process.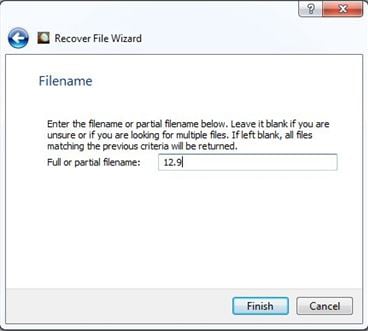 Step 5.When the scanning is completed, a list for all the recoverable files will appear on your screen. It will also clearly tell you whether the file is recoverable or not. You can select the file and then click 'Recover' on the interface. Here, you can also choose the output source for recovering your file.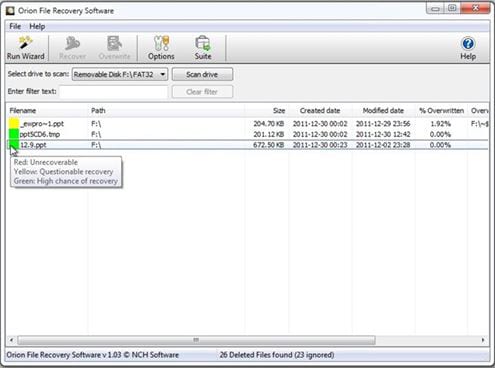 Some Shortcomings of Orion File Recovery
It supports limited devices and does not work for a large number of devices.
The results obtained with the program may vary and are not very reliable.
The program does not offer many configurable options.
There are no different modes for data recovery and the program automatically initiates wizard.