If your external hard drive stops working suddenly, you would need to recover files stored on it without a doubt. And you need to make sure they are stored to a safe drive. PC World hard drives recovery a well-known name in the data recovery industry and thousands of people use this medium to recover the lost, formatted or deleted data on a regular basis. When disaster strikes, PC World claims to recover deleted or lost files and transfers the retrieved data to a new hard drive. However, this could be an expensive way of recovering your lost data. Therefore, we have reviewed the best PC World hard drive recovery alternative here.
Part 1. The Best Replacement for PC World Hard Drive Recovery
iSkysoft Data Recovery for Mac (iSkysoft Data Recovery for Windows) is the best tool designed to perform perfect data recovery from external and internal hard drives. Other than the hard drives, it can also be used to recover data from USB flash drives, smartphones, memory cards and other such media storage devices.
To solve the problem of unwanted data loss easily, experts have designed this amazing data recovery application- Recoverit (IS) for Mac. This tool has four remarkable data recovery modes to help you recover data from a large number of devices. The main user interface of this application is so intuitive and easy to use that you will feel like a seasoned professional while operating it. Its scanning module is super powerful which works exceptionally well when it comes to retrieving more than 50 file types in their original form.
Why Choose This Replacement to PC World Hard Drive Recovery: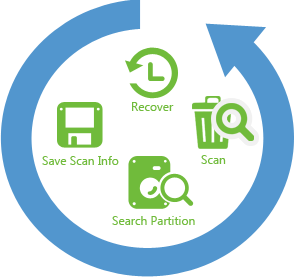 The tool has an inbuilt feature to preview your files before actually recovering them.
It offers two scanning modules: normal and deep. Both these modules are powerful to find out your hard drives extensively and recover data.
Recoverit (IS) is compatible with a wide range of devices and their many versions.
Step-by-Step Guide for PC World Hard Drive Recovery
Step 1

Download PC World Hard Drive Recovery Alternative Software

It is incredibly easy to download and install this software on your Mac computer from an official website. Once the tool is downloaded, launch it on your system to get access to the main user interface. On the menu, connect your external hard drive to the system, the one from which the data has been lost. Then click the file types that you want to recover.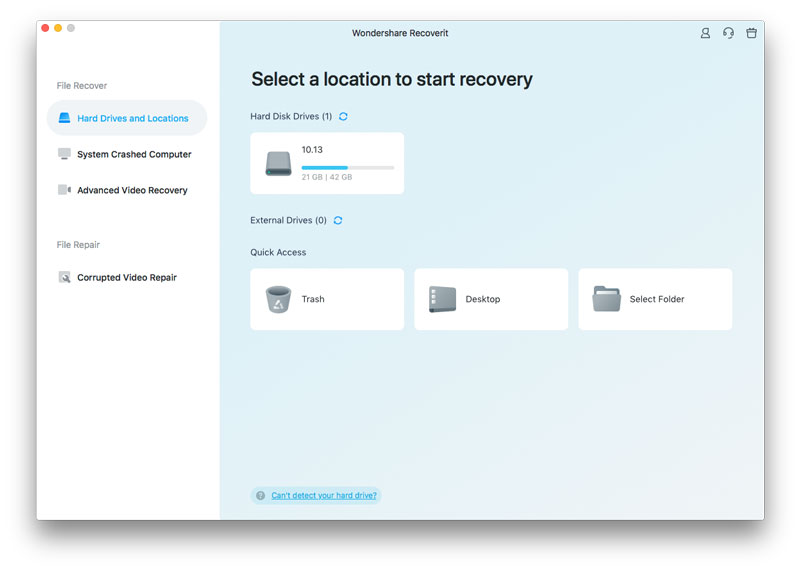 Step 2

Scan Hard Drive

In the recovery module, you will see a list of external and internal hard drives currently available on the system. Select your hard drive and click on the "Start" button given above. In case, the hard drive you are looking for is not available on the list, click on the refresh icon.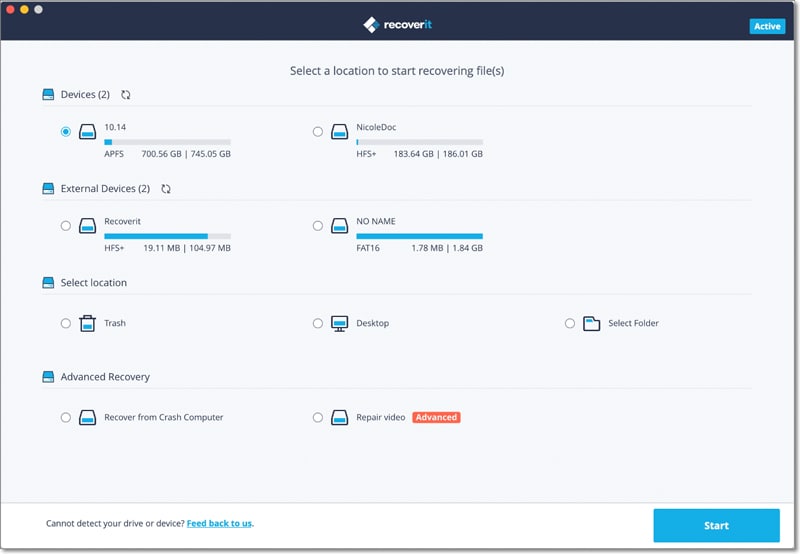 Step 3

Complete Hard Drive Recovery

The tool will scan extensively and recover all the files lost from your hard drive. You can use the Preview feature to view your files beforehand and then click "Recover" to retrieve them efficiently. A dialog box will ask you to determine the folder where you want to save the retrieved files. Choose your folder or device and click "OK".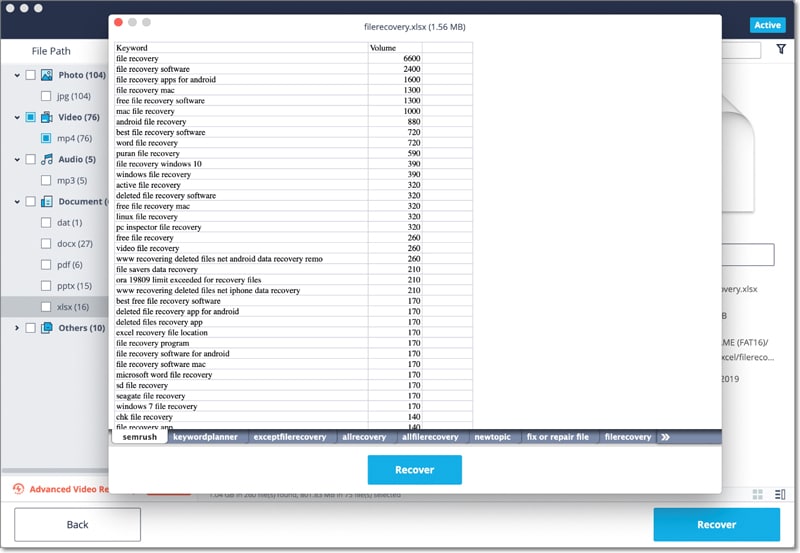 This is the easiest possible solution designed to help you recover your lost files from a hard drive on your own. You do not have to be a professional for using this PC World Hard Drive Recovery alternative tool.
Part 2. [Tips] Why We Recommend You This Alternative Method
Though PC World is a well-known name in the data recovery industry, there are several drawbacks of using their services as well. The services are usually very expensive. Moreover, they take a lot of time to ring you back while the threat of lost data keeps on increasing. However, when you have access to Recoverit (IS) for Mac, you can rest assured of retrieving any size of data loss on your own without depending on anyone else.
Recoverit (IS) is the fastest, simplest and the most effective data loss solution. It offers fantastic inbuilt features to empower you with all the right resources needed to recover data from a wide range of devices in a matter of few minutes. Unlike expensive and time-consuming PC World hard drive recovery method, Recoverit (IS) for Mac is your partner in hard times because of its innovative built.