Unwanted or accidental deletion of some very important files is one of the common scenarios faced by any of us. But generally, people have this misconception that the data which is deleted once is lost permanently. They think it can never be restored now. However, this is not true and there are several applications and other methods that restore erased files on the computer easily. Therefore, you must recover your lost files before it is too late. The more time you take, the harder it will become to recover them. We have covered two effective solutions like Puran File Recovery and Puran File Recovery alternative for data recovery in this post.
Part 1: The Best Puran File Recovery Alternative Software
If you are looking forward for an easier and quick option as an alternative to puran file recovery, then iSkysoft Data Recovery for Mac (or iSkysoft Data Recovery for Windows) is the best. It offers an effective scan, quick data recovery and has a simple program interface too.
Recoverit (IS) for Mac is a highly efficient data recovery tool developed to provide you with four different recovery modes. The different recovery modes are Lost Data Recovery, Resume Recovery, Raw Data Recovery and Partition Recovery. It allows you to recover lost data safely and easily. You can recover any kind of data with this amazing tool like documents, photos, video, music, archive files, emails and more. All the four modes work effectively in virtually all data lost conditions. The data is recovered completely without any loss. The tool remarkably scans, allows preview and then recovers the data that is anyhow lost, formatted or corrupted. It is the most effective and fastest solution for data recovery.
Key Features of Recoverit (IS):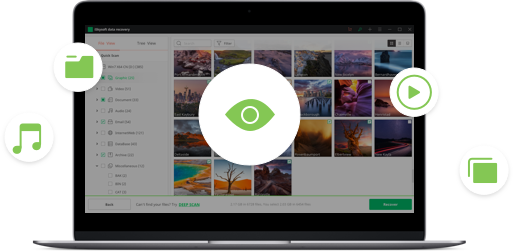 The data is powerfully recovered with this tool because of its easy and simple interface.
From documents to archive files and photos to videos, you can literally recover any kind of data using the application.
It thoroughly scans the existing files in your system.
It is a read-only process and so the data is recovered without any kind of change.
It offers flexible recovery settings that are immensely efficient in allowing you to completely preview your lost data before recovering it.
The tool is unsurpassed in its functioning because of its deep scan and successful file restoration.
Step-by-Step Guide to Recover Lost Data
Step 1. Download the program on your computer from the website. It will take few minutes and then run the program when it is downloaded. When you will launch the application and run it, a program interface with several file types will appear on your screen. Now let's choose the file types to be recovered and then click "Next".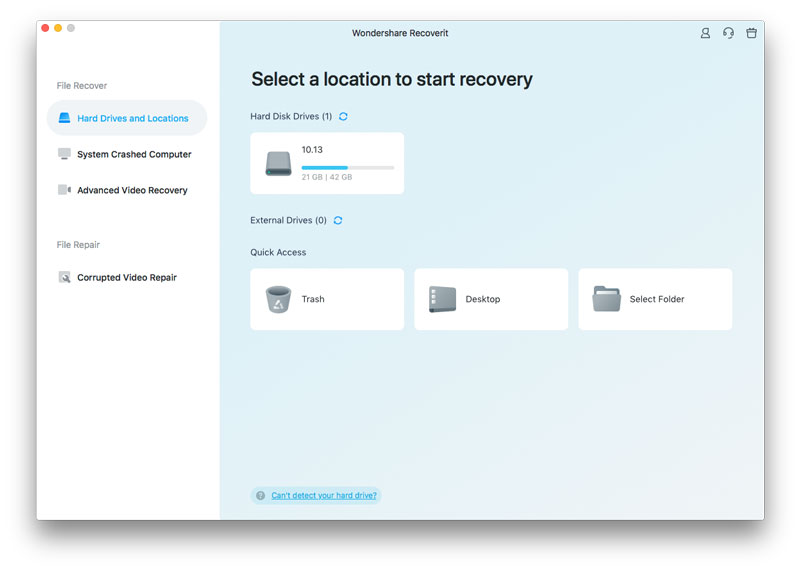 Step 2. Then choose your desired disk from the list that appears and click "Start" on the bottom. It will begin scanning for the lost, resized, corrupted and formatted partitions.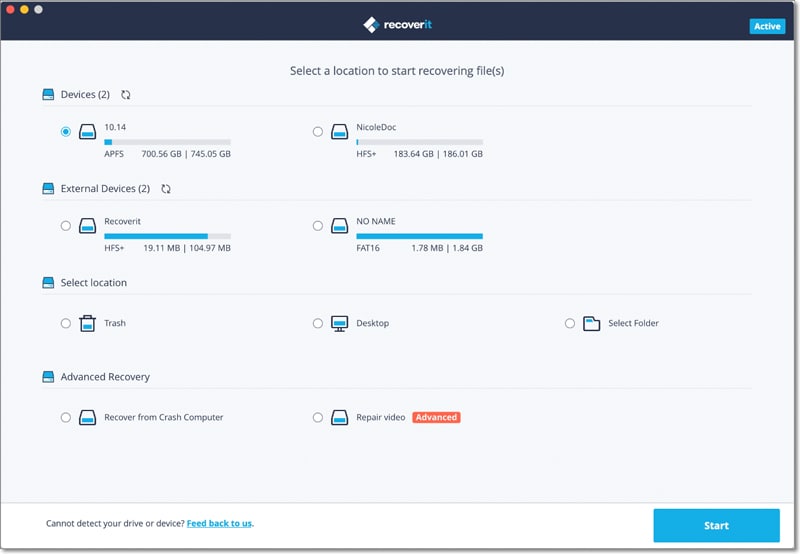 The application will use "Quick Search" by default to find your partitions. It will take seconds to find partitions but will search for only the recently lost partitions. If you want to scan all the lost partitions, then click on "Deep Scan" and try again.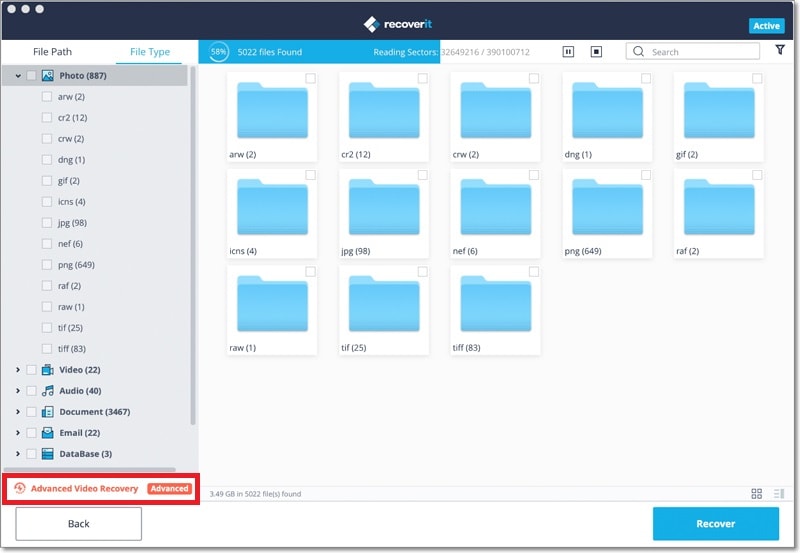 Step 3. Now a list of partitions will come up on your screen. You can select any of the partitions from where you want to recover files. After clicking on the preferred partition, tap the Search button on the top of the screen. It will vigilantly scan lost files that you can then recover.
When the scanning is completed, see for the files you need to recover. For this, click on the "Recover" button and this will perform data recovery.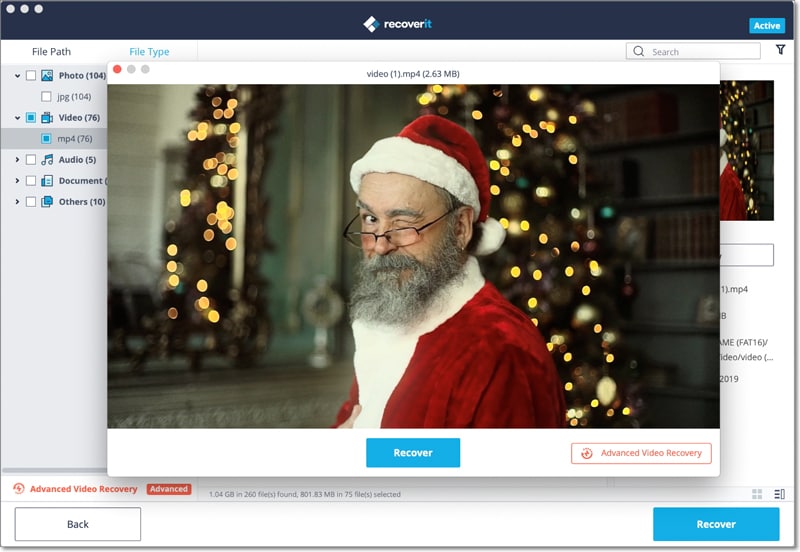 So, with the help of these data recovery tools, it has become possible to retrieve crucial data that is lost or corrupted. Now you can recover deleted and lost files or partitions without much ado.
Part 2: What is Puran File Recovery and How Does It Work?
Puran File Recovery is innovative software that is designed to recover deleted and lost files or partitions. It can also be used to recover files from formatted disks. Regardless of the file system, the software scans everything that is identified as a drive by Windows. The tool consists of a recovery engine with an easy-to-use and simple interface. It takes only few seconds for quickly scanning and listing all the deleted files. It supports FAT 12/16/32 and NTFS. The scan performed by this application is deep and intelligent which searches the entire drive byte by byte.
Thus, it is a very helpful program which lists all the deleted and lost files at an impressively high speed. It also detects files with different formats based on data patterns. The software is easy to use just follow these simple steps.
Step-by-Step Guide to Recover File Using Puran File Recovery
Step 1. You can download this program on a different drive other than the one where files are lost or corrupted. It is a simple application and will take minutes before it is ready to function and recover your lost file. The size of this tool is only 2.2 MB and thus it installs and runs quickly.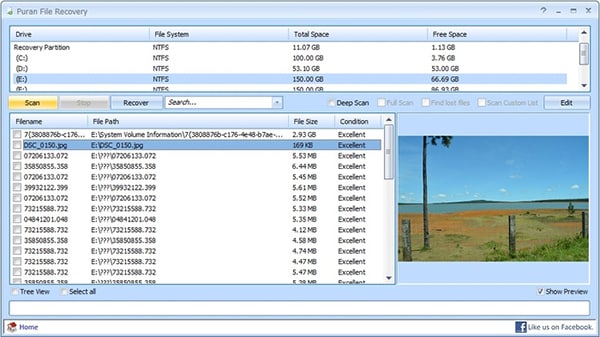 Step 2. Puran data recovery software has three different modes. These modes are Quick Scan, Deep Scan and Full Scan. You can choose any of the scan modes depending on your requirements. A list of lost files will appear on your screen and you can recover any file that you want to recover.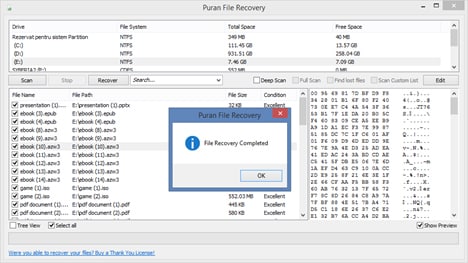 Step 3. After you have selected the files that you want to recover, click on Restore button. Your files will be recovered to the system in few clicks.
This is an efficient program for you if you have lost your important documents because of any reason.