How is it to be a developer of your own phone? Really amazing hah! I'm not talking insane, it's true that without being a developer of your android phone, you can take the flavor of becoming your phone organizer. This is possible by getting the root access on your phone and root access is only possible through rooting android. Rooting android has many significant reasons to be done on an android phone. This article has been organized with the reasons to root android phone.
There are unending or long listed reasons behind rooting an android phone, but we are discussing only the top 10 reasons here.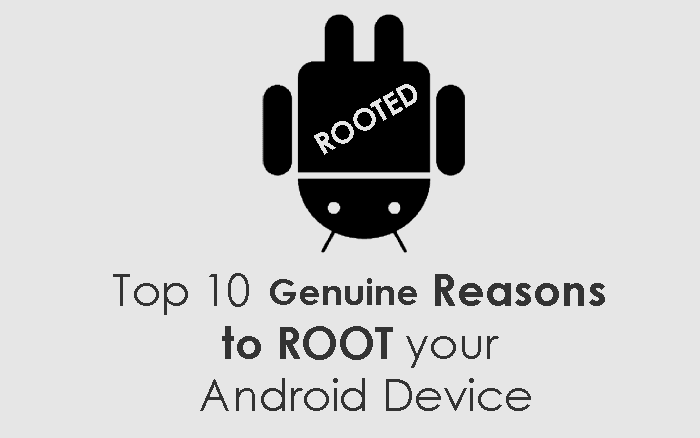 1. Increase Better Performance
To have better performance on an android phone, rooting can be done. In fact, android lovers root their phone because of getting overclocking, better battery life, customizable things etc.
2. Recover Lost Data
This is an essential reason to root android phones. You can preserve files and apps without rooting your phone, but that recover process is limited to non-system files only. If you need of your phone's everything's recover, then you will have to root it because only rooting can give you the root access to system files as well as apps. This data restoration process can be done hassle-free with faster processing with iSkysoft Android Data Recovery too which not only recovers data, but also roots your android phone with one click. It's totally risk -free to root your phone with iSkysoft Android Data Recovery tool as there is no tension of bricking at the time of rooting.
3. Play Personalized Themes
If you need different icons (such as for notification, battery charge icon, apps icon, dial pad), starting videos etc, then the viable and stable way is to root your android phone. Many users fancy for newer fonts on their phone which is also possible through rooting android.
4. Customize New ROM
Many android fans become bored with the dreadful UI (user interface) and they always try to find a way out to get a new look on their phones. It's possible to install new and customizable ROMs on a rooted android phone which can solve this problem.
5. Expand More Memory
When you check your android phone's memory status, you will see that more than half of the internal memory is full, you become worried and prompted to file manager for deleting or moving files from internal memory to micro SD as to expand internal memory's space. You become fool as to see there are hardly any file on the internal memory which can be moved or deleted as the file is system file which is not visible through normal operating. But through rooting, you can see and thus delete the system file that is not needed.
6. Allow Varieties of Apps
Android is the pinnacle of popular for its wide range of apps. But told be truth, not all the apps are compatible with every android cellphone. Through rooting, users get the facility to install and use as many apps as possible on their handsets.
7. Improve More Speed
Through rooting, you are entitled to kill unnecessary system apps and files which can never be deleted on an un-rooted phone. Removing the unnecessary apps as well as files can free up some space on the internal memory. This actually helps speed up an android phone. This is a common reason to root android phone as many users experience slower performance on their android phones after using a few months.
8. Keep Long Time Use
Rooting can develop battery life and thus it gives a certainty to use the rooted android phone for long period of time.
9. Block Ads
It's very annoying to play ads on any activities and this problem becomes extreme when this ads are displayed on an phone's screen while playing games or using apps. To block ads, it's necessary to root an android device.
10. Remove Bloatware
Many android phones are packed with bloatware which is unwanted for the users. To remove this bloatware, many android users root their phones.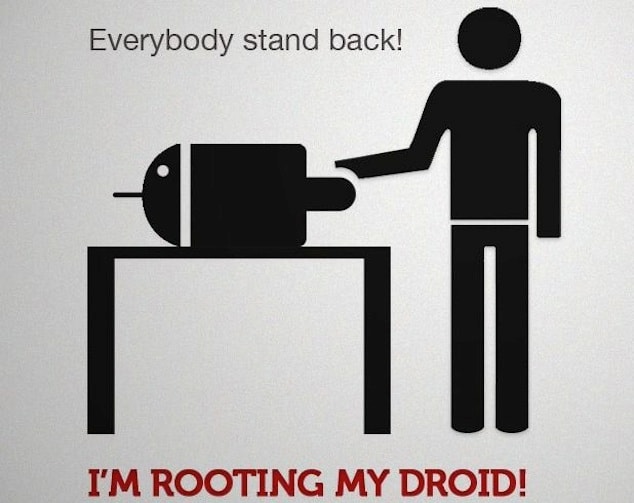 So you can see some of the top reasons for rooting an android phone, but in fact, there are many other reasons which can make an unending list. However, whatever the purpose of rooting is, with iSkysoft data recovery too, you can do things really fast and without any risk.