Smart Phones play a vital role in our everyday life. You can use them for literally taking photos, saving files and capturing memorable videos on special occasions. In fact, these leisure activities are overtaking the basic functions of a phone like making phone calls or sending text messages. Among these Smart Phones currently trending is the LG Cell Phone. In the event that such crucial data gets deleted accidentally or archived, there is a possibility of recovering them back. There are well performing software that you can use to recover data from lg cell phone in just a few clicks.
Part 1. The Best LG Cell Phone Data Recovery Software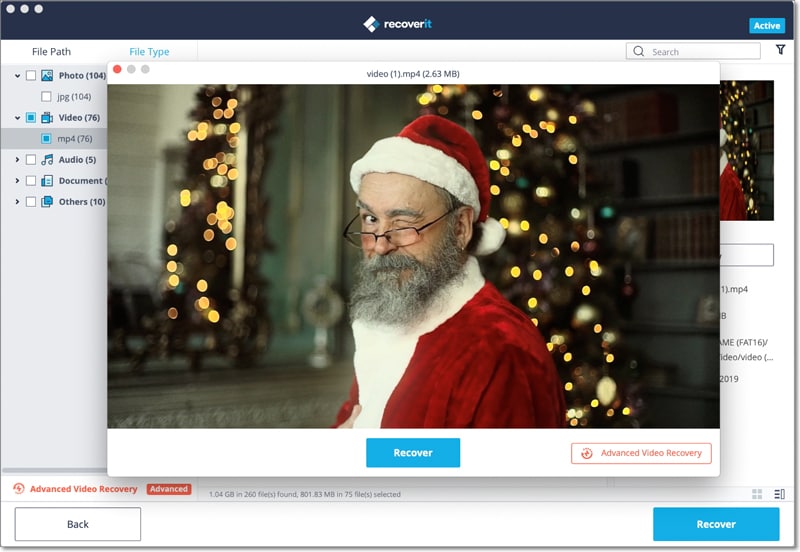 The easiest way to recover your lost data from LG Cell Phone is to use Recoverit for Mac (Recoverit for Windows). The software is a trustworthy LG Cell Phone recovery tool that you can use to recover photos, videos, audio files from any LG Cell Phone.
So, if you accidentally deleted your data or you happen to format the Cell Phone for whatever reason, be rest assured that this software will put a smile into your face again. This tool comes in a simple interface making it easy to use. You need to go only three steps of scan, preview and recover to get back you data.
Why Choose THis LG Cell Phone Data Recovery Software:
1. Safe read only scanning process gives you two options for data recovery. You can do a quick scan which enables you do an extremely fast speed scan on your device. It also offers you a deep scan option which greatly increases the data recovery success.
2. Flexible preview function enables you to preview your photos, audio files, documents and all data types before they are recovered.
3. Recoverit (IS) tool allows a 100% safely recovery of data. You are able to do a complete data recovery process with original quality in just a few seconds.
4. This software supports recovery of over 550 formats of data.
---
Part 2. How to Recover Deleted Data from LG Cell Phone
What happens when you accidentally delete your precious data from your LG Cell Phone? This may leave you feeling heartbroken or disappointed. Such disappointment may come when you realize that you have lost very important information, with no backup somewhere at all. The best move is to try different mechanisms to recover your data back. Such data could be photos, important files or documents that ought not to have left your sight even for a moment. Follow these steps and recover those important data from your LG Cell Phone.
Step-by-step Guide on Using Recoverit to Recover Data from LG Cell Phone
Step 1. Connect Phone/SD Card to Computer
Start by connecting your LG phone as an external SD device to the computer. You may or opt to take out the SD card and connect it the same way. You can use a card reader to perform this step and remember to give the computer time to recognize the card.
Step 2. Run Recoverit
Run the software on your computer once the card has been recognized. The SD card recovery application supports all data systems found on the SD card and can recover numerous files and data. Select which file type you need to recover then click on "Next" button.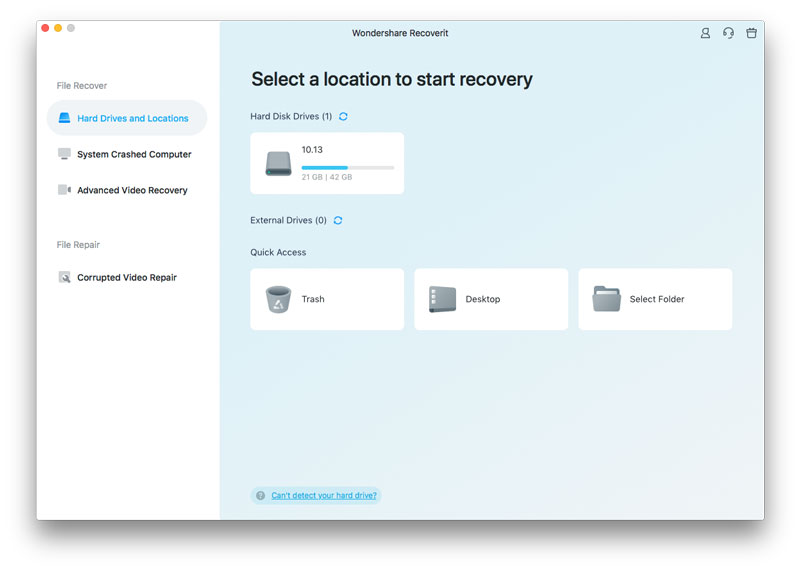 Step 3. Scan Lost SD Card Data
Recoverit (IS) tool will prompt you to select location to start recovering data. On the lower left side of the screen, you will see "external removable device". Select this external removable device as this is what corresponds to your SD card. Click on "Next" and let the scan process begin. A quick scan will automatically be accomplished.
If the quick scan cannot find your lost data, the system will allow you to do a further deep scan and hence you need to click on "Deep Scan" and try again. Click on "OK" and select Deep Scan.
Step 4. Preview and Recover Data from LG Cell Phone
Once the scanning process is complete, numerous folders corresponding to your data will be populated on the left. You then need to select a folder which harbours data to be recovered and click the list to preview the data. When you have confirmed that you have found the right data, click on "Recover" button on the right lower side of the window. Note that you can recover as many files as possible within a short time. You can decide to backup the files on your computer or any other source of storage.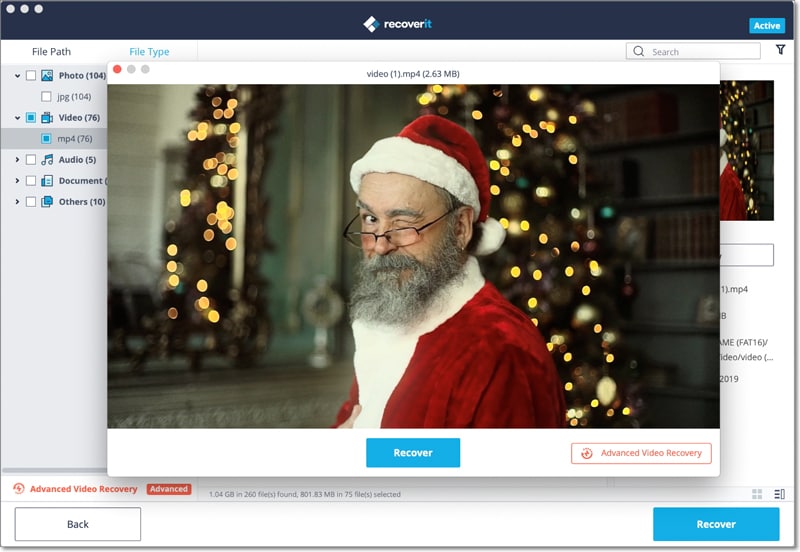 ---
Part 3. 5 Precautions After You Accidentally Deleted Files from LG Cell Phone
Accidentally deleting files can be annoying especially if they are your important files. Precautions therefore ought to be taken to avoid further damage or permanent loss of your files. The following five precautions could help you ensure that your deleted files remain safe until you restore them back.
1) Use Data Recovery Software to Recover Your Files
The moment you realize that you have deleted important files from your LG Cell Phone, get trustworthy software to help recover your files. This should be successful in a few steps. You will need to install the tool, do a scan, preview of your files before finally picking on what files to recover.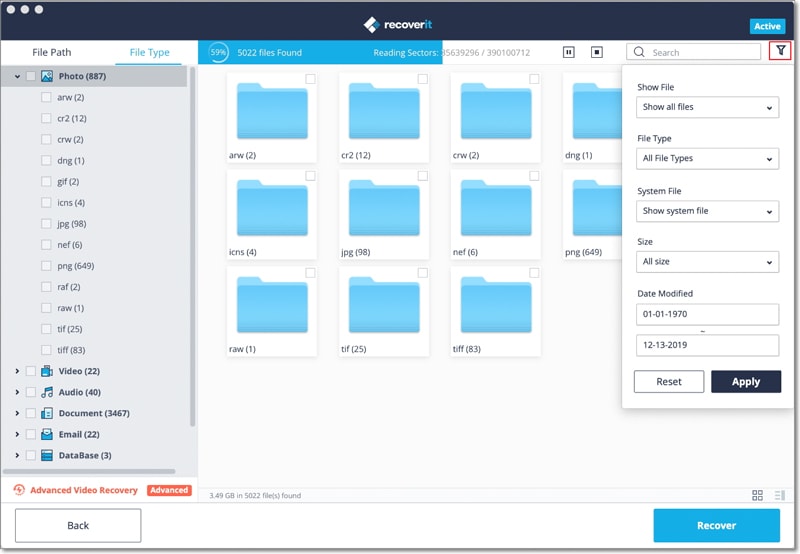 2) Don't Use Your Phone after Accidentally Deleting Files
Using your phone immediately would not be a good idea if you still need your files back. Once you use your phone to save more files, the deleted files will be overwritten. This in turn would make recovery difficult for the previously deleted files. If possible, get another phone for your usage. Otherwise, ensure you recover the deleted files on your LG Cell Phone before you accidentally overwrite them as well.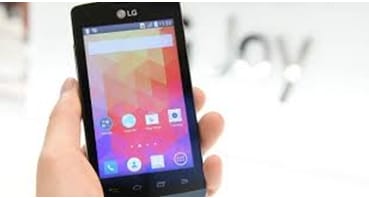 3) Retrieve from Backup
If by chance you signed to your backup tools, then your files would have been saved on your account way back. This means that you can recover your files from your backup tools. Simply sign into your backup tools and you will be able to restore your files.
4) Restore from iTunes/iCloud
By using some tools, you also have the liberty to get back your files from iTunes. Open iTunes on the PC that you had used earlier to backup your device. Use a USB cable to connect your device to your computer and let the device be recognized. Select on your phone once it appears in iTunes. Go to restore backup in iTunes. Pick on the files you need then click "Restore". After that you can transfer data to LG cell phone.
5) Don't Disable Factory Reset
Disabling your factory reset protection would mean removing your Google account from your LG Cell Phone. If you perform this function, you would have permanently deleted all your files. The best option is to remain still and use any of the above means to recover back your files.