Nokia N97 was a high-end smartphone from Nokia as a part of the Nseries multimedia smartphones. No matter you carry the latest Android smartphone nor an iPhone, Nokia fanboys still exist and still, people carry around the rocking solid N97 as their daily driver. When you use this rocking solid smartphone from 2009, you usually store your precious photos, videos and even important documents. The main problem, what will happen if you deleted it by mistake, lost it or it gets corrupted? Worry not, you can still recover lost data from an old device. From now onwards you will read how to recover deleted files from Nokia N97.
Part 1. How to Recover Deleted Files from Nokia N97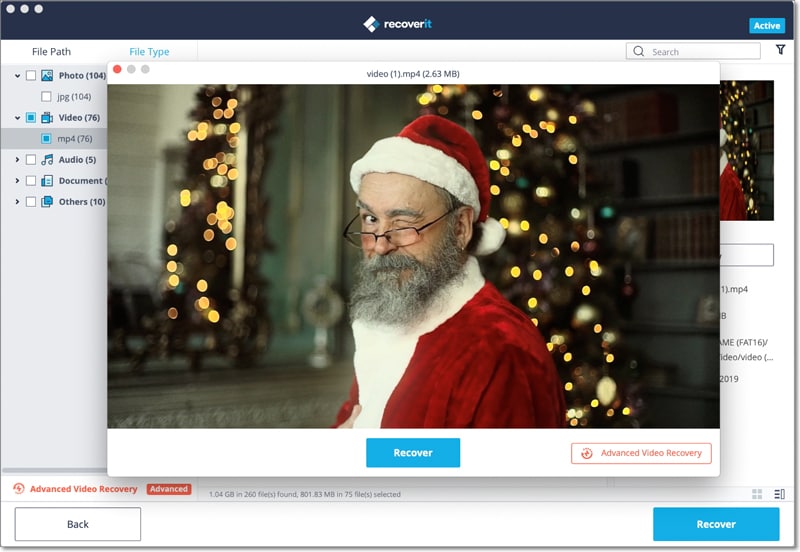 You can use the award-winning Nokia N97 data recovery Software, Recoverit for Mac (or Recoverit for Windows) to recover the deleted photos from your Nokia N97. Why we mention "Recoverit" is that it simplifies the work that you have to do, with few effective steps you can recover the deleted files.
Why Do We Recommend This Nokia N97 Data Recovery Software:
This software uses best tactics to speed up the entire process.
You may have Photos which you captured during a travel, Videos of your first child or even documents from your office. Recoverit Nokia N97 Data Recovery handles all types of data loss!
Remember you will have to act fast before data gets overwritten by the file system. Recoverit Nokia N97 Data Recovery is risk-free, worry not!
Simple Steps to Recover Deleted Photos and Videos from Nokia N97
Step 1. Install the Software and Select File Types
Download the Recoverit for Windows/Mac and install the software by following the on-screen instructions. After successfully installing the software, run the program!
Now you should connect your N97 as external SD card( Mass Storage) via USB. Make sure to connect it as an external SD card plus if you had data loss on external SD you can also eject it from the device and connect using an SD card reader.
After connecting the mobile now you can select the files that you wanted to recover on your Recoverit screen. Remember to select the specific files that you want to recover as selecting multiple file formats will consume more time. Then click "Next" button.
Step 2. Choose the Right Location
Fast forward, now you can select the location that you want to scan. You can now select the Nokia N97 you connected earlier as an external SD device and click "Start"!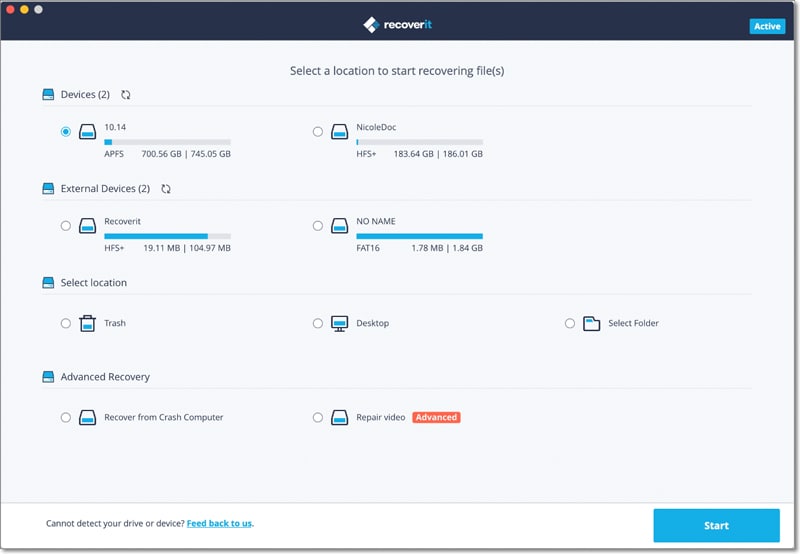 Step 3. Nokia N97 Data Recovery
The software will now scan the recoverable files and showcase them. You can simply click "Recover" to restore the deleted files from your Nokia N97.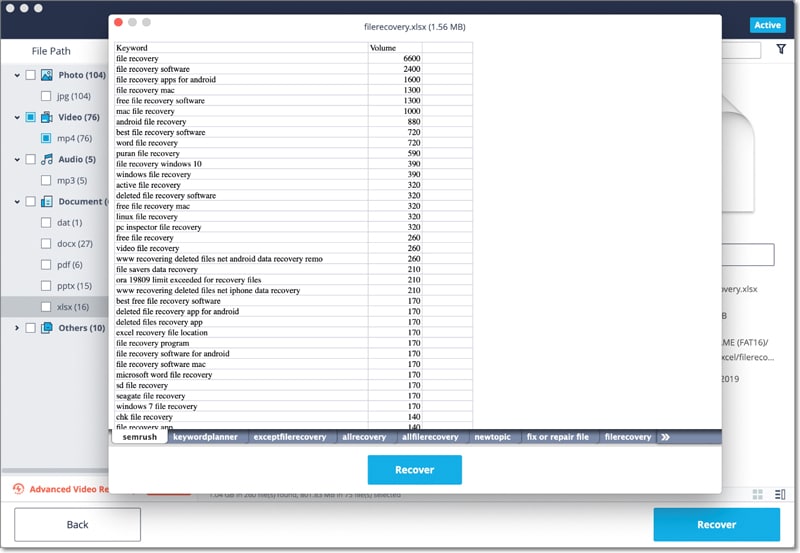 As you can see, it is a simple task to recover the lost data from a Nokia N97! Whenever you delete something unintentionally, don't panic if you have Recoverit!
---
Part 2. [Tips] How to Recover Nokia Pbone Memory
A common myth among Nokia N97 users is that the phone has 32GB memory. In this, the phone memory means where actually the contacts, bookmarks, emails and other components are stored. The phone slows down if you download software consistently and receive large emails and text messages.
However, regardless of this problem, you can still recover the phone memory so you can avoid low memory warnings and install more apps as you want.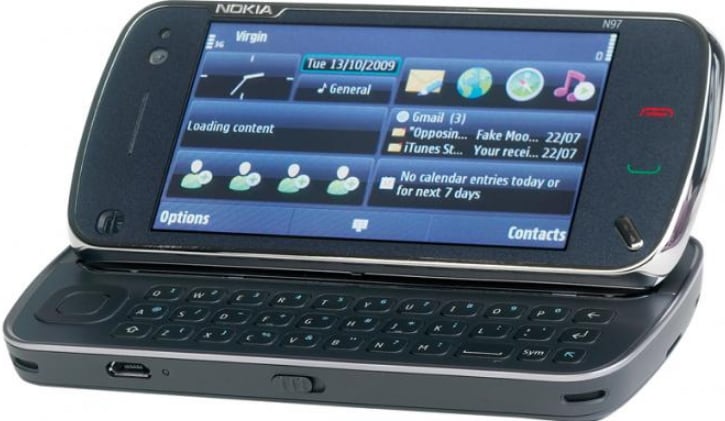 1. Always install all software on E: drive of your Nokia N97. Uninstall and reinstall to E: drive the software that you have installed early.
2. You should delete the cache file of your Nokia N97. To do this you should install any third party file manager (eg: X-plore) in order to delete the Cache folder in C:/System. You can feel the results right away!
3. Next, you should delete the "dmgr" folder on C:/System using the third party file manager. Don't hesitate to delete the cache and dmgr folders cause the will be automatically generated.
4. Change your preferred Messaging storage to the external memory card or internal 32GB storage. To do this enter Messaging > Options > Settings > Other > Memory in use.
5. As for the 5th step, you should be uninstalling the preinstalled apps and widgets that you never need any more. But for those who need certain pre-installed apps, they can always install them on the 32GB drive.
6. Now open "Ovi Store" and change the default application location to E: drive. To do this follow Options>Account>Settings>Installation Preferences.
7. If you are a user of POP email, chances are you can reduce the number of old emails it downloads. To implement this change simply go to mailbox settings and enable POP email that arrives from "Now".
8. Uninstall/Reinstall or delete/reconfigure your mailboxes, this can bring back 10MB back depending on your usage.
9. Whenever you install any application/theme always make sure you install them on E: drive. If you are a fanboy of a particular theme and use it as your daily driver make sure to install them on your phone memory, so that it won't be default whenever you connect it as Mass Storage, apply the same for ringtones!