It can be very frustrating to lose data from your phone or any other electronic device like HTC Incredible; especially, when you lose photos and videos that hold special value for you and your loved ones, what you need is HTC Incredible recovery. The worst part is that it is not uncommon to lose data every now and then from your phones and other devices because you can easily lose data on HTC Incredible due to several reasons, like:
• Accidentally deleting data that you didn't mean to.
• Any kind of virus attack that caused harm to certain files types.
• Introduction of a corrupted program in the phone system.
• The phone system breaking down and leading to deletion of files.
• Formatting of the phone can also lead to data loss of certain file types.
Are you worried about the data loss? Have you lost important data that you require urgently? Don't worry, because fortunately there are available ways now which can help you in recovering your lost data on HTC Incredible by simple, quick and effective methods.
The Best HTC Incredible Data Recovery Software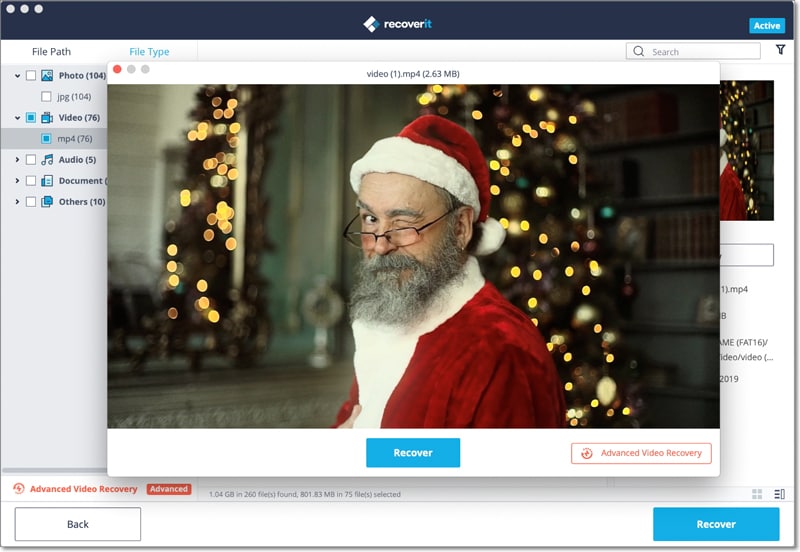 One of the best ways to recover your lost data from your HTC Incredible phone is to install and use a HTC Incredible recovery software which would help you in scanning your device, locating the lost or deleted files and then you can recover these files back to your system or to your PC. There are various such software and tools available in the market that can assist you in this task, however, one of the most suited programs for HTC Incredible recovery is the Recoverit for Mac (or Recoverit for Windows).
Why Choose This HTC Incredible Data Recovery Software:
Not just photos and videos, it recovers more than 550+ file types for you.
It guarantees completely safety of data because it only scans and doesn't store data.
It offers two different version of the software to support both Windows and iOS.
A simple 3-step approach to data recovery makes it the quickest and safest option.
You need not be very tech-friendly to use it; anyone can easily use it for recovery.
It is trusted by thousands of users and you can also utilise it to recover your data that you have lost from your HTC Incredible phone. You can even recommend this software to users of other devices as it is compatible with almost every device type.
---
How to Recover Deleted Photos & Videos from HTC Incredible
All you need to do for HTC Incredible recovery of data is to follow three simple steps and you will successfully recover your lost photos and videos.
Step 1. Connect the HTC Incredible to the PC
Launch the Recoverit. Now, the phone needs to be connected to your PC for the software to read it and scan it for lost files; either connect it directly or remove the SD card and connect it with the PC using a card reader. Out of the file types shown, select required type and click "Next".
Step 2. Select Location
Click on "Memory Card" from the different data locations that will be shown. Click on "Start" button to start scanning process.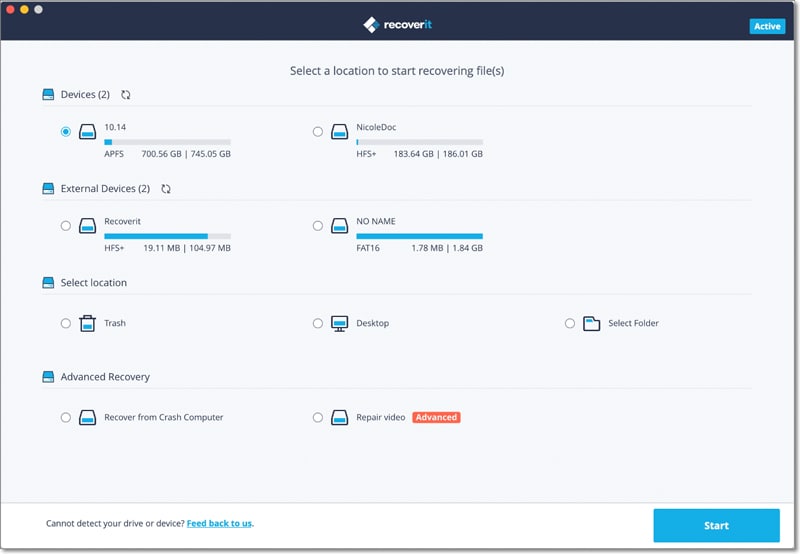 Step 3. Preview and Recover Deleted Files from HTC Incredible
After some time it will display al files it could find. You can preview the files and then recover the ones you want by selecting the files and then clicking on "Recover". If you have not got the files you wanted then select the "Deep Scan" option which will help the software go deeper into your system to search for files.