One malware/ransomware named as "WannaCrypt" is turning our lives upside down these days. Just recently on May 12 (Friday), 2017, this malware has spread over the internet and affected 150 countries around the globe, infecting more than 2,30,000 computers till now. WannaCrypt ransomware is also known with its popular names as "WanaCrypt0r" or "Wanna Decryptor" or "WannaCry" malware. This ransomware intrudes on Microsoft Windows operating devices and encrypts data files stored on the computer. To decrypt and restore the files back, it then demands for hefty payments as ransom fee through the renowned Bitcoin cryptocurrency, leaving no way to get traced.
Part 1. The Theory of WannaCrypt Ransomware Virus and How to Remove It
Well, as long as we talk about ransomwares, maybe there is no point of panicking, instead stay relaxed and find ways to remove the ransomwares. No worries if you are not technical enough to remove it on your own, we'll be discovering the ways later about how to combat with the WannaCrypt ransomware. But first, let's understand how this WannaCrypt malware affects your device & data and the ways with which it can intrude on your device.
So far, ransomware used to lock up your computer screen and demands fee to unlock it but this revolutionary ransomware is kind of the worst ransomware you would ever encounter with. WannaCrypt can intrude on your device through several ways. This includes from phishing emails and fake system requests generated through spam emails and also from fake advertisements. Beware before clicking on any jaw dropping ads or unknown emails as these could open doors to such threats.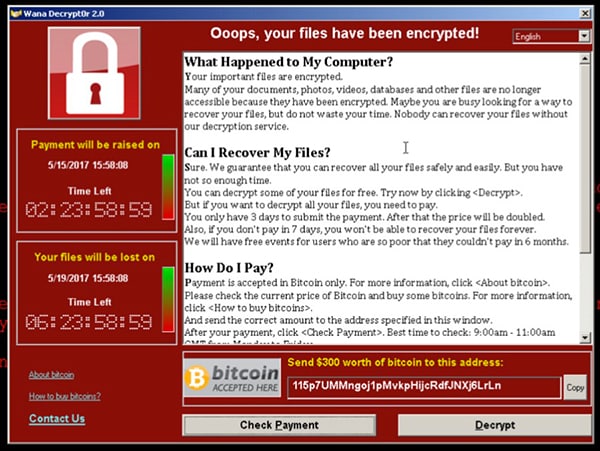 After WannaCrypt ransomwares intrude on your device, the first step of it is to drop a password protected .zip file where this infection is stored. It contains files names as b.wnry, c.wnry, r.wnry, s.wnry, t.wnry, u.wnry, taskse.exe, taskdl.exe.
It then initiates its encrypting process by connecting through servers and running some administrative commands in the background. With the commands executed, it encrypts the vital files of the victim's computer. It first makes a copy of original file, encrypts it and deletes the original file. In addition to this, WannaCrypt also installs a timer program called as WanaDecryptor 2.0. This program highlights "Oops, your files have been encrypted!" message and runs a real-time timer with a payment method involved to pay a hefty amount through bitcoin cryptocurrency as a fee to restore files. Also, if the timer runs out, the fee to restore the files back may get doubled up. It also makes periodic changes to your wallpaper and messages on the screen to annoy you and fall in the trap for a ransom payoff.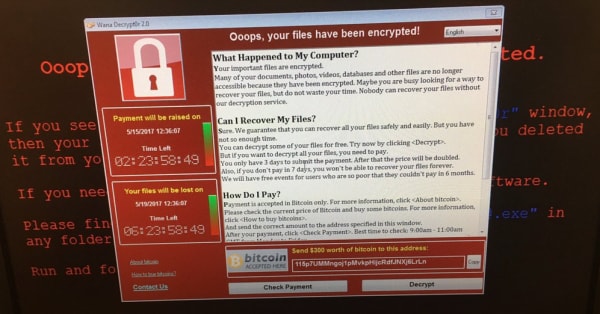 Since, we've known how WannaCry malware hijacks your computer, encrypts data and deletes the original file inclining you towards making a payment as a ransom fee to decrypt and restore your files back. Now it's time to get familiar with the ways to with which you can remove this ransomware stuffs.
Download an Anti-malware Tool from the Web. You can either opt for Malwarebytes Anti-malware tool or SpyHunter Anti-malware tool.
Once downloaded, install the package and launch the tool. Proceed to scan your computer fully with a deep scan (thorough scan).
On scan completion, it will enlist the results found.
Proceed to Delete them permanently and complete the malware removal.
After removal, it is highly recommended to restart your computer and do later action to try to get the lost files back.
Part 2. How to Recover the Files Encrypted and Deleted by Wanna Crypt Ransomware
As we discussed above, Wanna Crypt ransomware virus is to put the original files to internal storage to complete the encryption, then generate an encrypted file, and delete the original file. This process makes you believe that you have lost your important files. However, if we think from another perspective, if we can recover the original files, does it mean we could get the deleted files back? Anyway, it is really a worth-trying way. Recoverit (IS) for Windows is the software which supports to recover deleted, lost, corrupted or encrypted data in one-click.
Why Choose This WannaCrypt Encrypted Data Recovery Software:
The software supports to recover lost data from Windows 10 / 8.1 / 8 / 7 / Vista / XP / 2000 (32&64 bits). Especially for Windows XP users who have been attacked by WannaCry.
Recoverit (IS) can recover lost data due to virus attack, unexpected power off, failing installation of computer OS, etc.
It can recover data from FAT16, FAT32, exFAT and NTFS files systems.
The program can scan the deleted or lost data at first and give you the chance to preview them before complete the recovery process.
"Deep Scan" feature also gives its best to helo you find the files encrypted and deleted by WannaCrypt.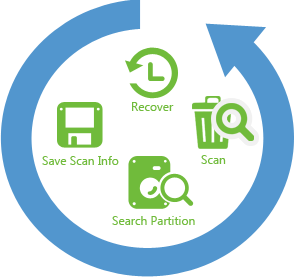 Step-by-Step Guide to Recover the Data Encrypted and Deleted by Wanna Crypt Ransomware
Step 1
Launch the Software
Firstly of all, you need to download and install Recoverit (IS) for Windows on your computer. Open this software, you will find a "Wizard" window, try to go to "Standard Mode" by clicking this button on the bottom of this window. Then you will get 4 recovery modes, try to choose "Lost File Recovery" mode.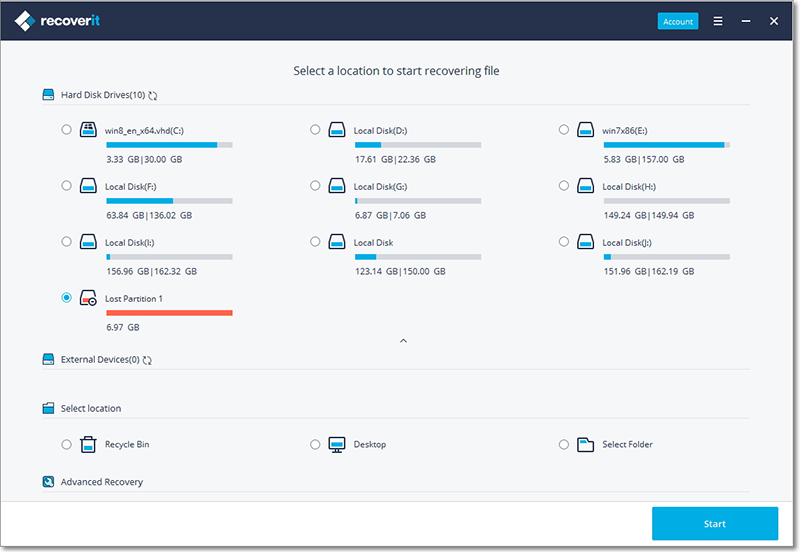 Step 2
Search for Windows Computer Lost Data
After you choose the recovery mode, now you can try to find the data encrypted and deleted by Wanna Crypt Ransomware virus. In this window, you can find all your file locations listed and you should choose one which contains the lost files. We recommend you check the "Enable Deep Scan" tab which scan deeper and more completely, although it may need a little more time to scan your hard drive. Click "Start" button to begin the scanning process.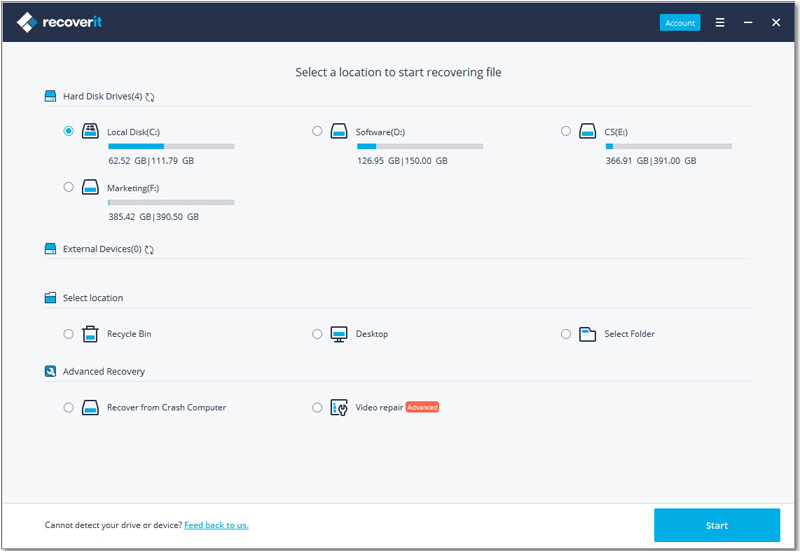 Step 3
Complete the Recovery Process
When scanning is complete, the found files from your drive will be showed in the window where you can click the files tab one by one to check the contents and quality. In this way, you can preview and decide to whether to recover them. Mark the files encrypted and deleted by Wanna Crypt and click "Recover" button on the buttom of the window to complete the recovery process.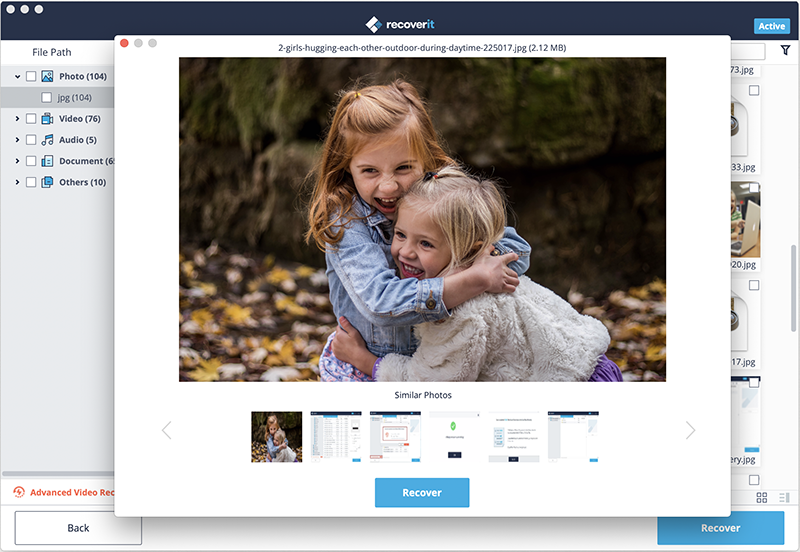 Note: The most important thing we should tell you: it is strongly recommended that you had better save the restored file on a clean mobile hard disk or U disk. At the same time, we can not promise the 100% recovery of documents, but it is possible to restore a certain proportion of documents, the probability of success will be affected by the number of documents and other factors.
Part 3. How to Protect Your Computer from Virus-Like WannaCrypt
Despite the fact that WannaCrypt largely affected businesses and organizations, most people are worried about their personal computers being targeted. This is after the group that leaked the U.S National Security Agency hacking tools used to launch WannaCrypt claimed that it would release malicious codes. So how do you protect your computer from the possible wave of viruses, malware and cyber threats that may be looming?
1. Stay up-to-date
OS developers like Microsoft periodically update computer operating systems to fix security holes and stay in tune with the latest advances in technology. Upgrade to the latest operating system, or you install the latest software updates and manufacture's patches. This should be done regularly to ensure that your computer has the latest protection. We recommend that you turn on auto updates where available.
How to Install Windows Updates On Windows 7
Step 1. Select the "Start" button found at the bottom left corner of your screen. Click on "All Programs". Select the "Windows Update" option from the list of programs.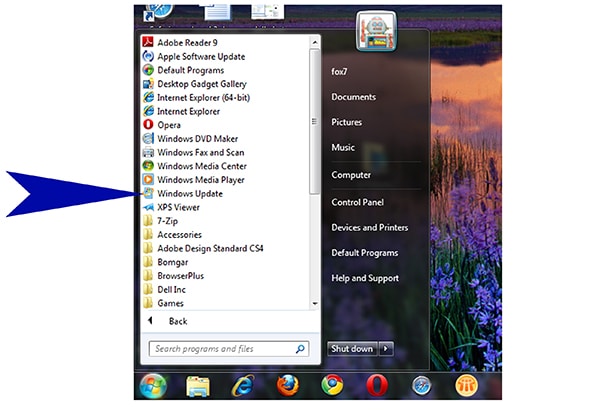 Step 2. Click on the "Check online for updates from Microsoft Update" link. Windows will automatically search for the latest critical updates. Just click on the "Install Updates" to download and install all the important updates. Be patient as Windows downloads and installs the updates.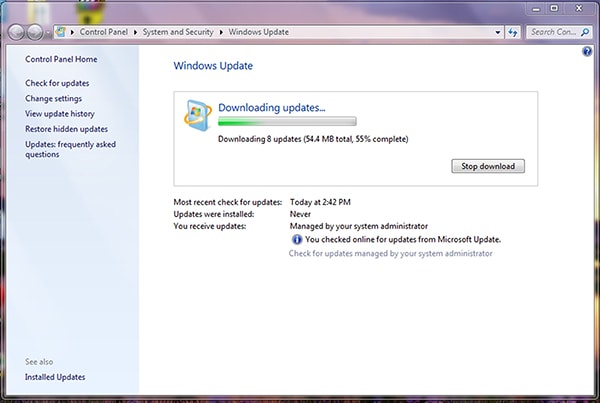 Step 3. In case you are prompted to restart, just click the "Restart Now" option. Repeat steps 4-7 until when there will be no new important updates available.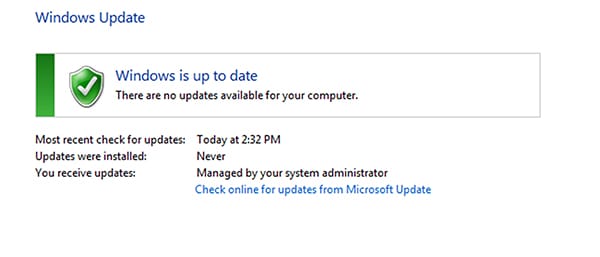 2. Install Antivirus Software
A reliable security software will prevent attacks from most common threats, but it won't provide you with "full protection." This is because when hackers come up with something new, it takes a little while before developers can add it to their anti-virus definitions. So you should always ensure that your anti-virus software has the latest definitions. Don't forget to run it every day.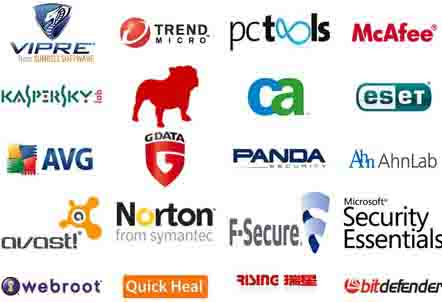 3. Keep Your Firewall Turned On
Firewalls protect your computer from fraudsters who might be trying to gain access to your PC to steal passwords or other sensitive information. Note that Both Mac and PCs operating systems come with built-in firewalls that need to be enabled. When setting up your computer for the first time, you simply need to say "Yes" to this security protection option. You can also purchase firewall software programs.
How to Turn On Windows Firewall in Windows 10: Press both "Win + X" key combination and select "Control Panel". Type "firewall" in the search box and click the "Windows Firewall" link. Select the "Turn Windows Firewall On or Off" link located on the left pane. Check the "Turn on Windows Firewall" and then click the "OK" button.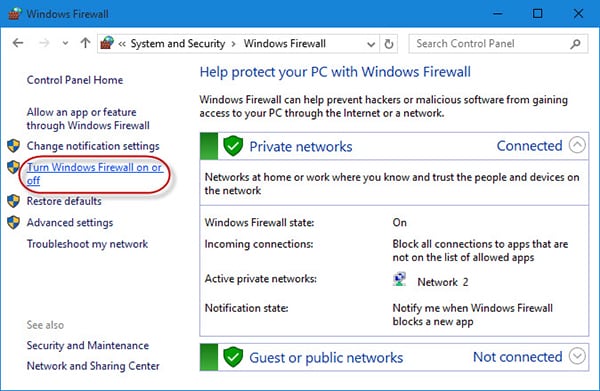 4. Always Stay Alert
Don't ever download files from unknown sources or click on links that you don't recognize. Exercise extra caution with your emails since there could be an embedded link or attachment that's infected. WannaCrypt is a perfect example of ransomware that gains access to computer systems via email attachments. The ransomware locks you out of your computers and then encrypts your files. To receive a decryption key, you are expected to pay $300 in Bitcoin, a price that's doubled after three days. Just be cautious, and you'll avoid viruses like WannaCrypt.
5. Prepare for the Worst- Back Up Your Data
At times, you can do everything right and still fall prey to virus attacks. There's no full proof protection since hackers are always a little bit ahead. If you don't already have a backup routine, we recommend that you start saving copies of all your important files and make it a regular habit. Once you have backups, you'll also be protecting your computer from other data loss scenarios such as hard drive failure, accidental formatting, your house burning down, etc. There are multiple backup programs to choose from including the use of External Hard Drives, Windows Backup, Free Backup Programs (Cobian Backup), Paid Backup Programs (Paragon Hard Disk Manager Suite), Cloud Backup (Dropbox, Google Drive, SkyDrive and more), etc.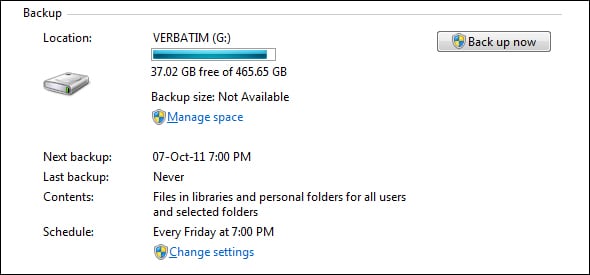 Additional Tips:
• Always use strong and different passwords for your bank, email, social networks, etc.
• Install and run anti-spyware/adware at least once a week.
• Turn off your computer when it's not in use.
• Avoid the free, open, non-encrypted and non-password Wi-Fi.
• Secure your network connection with a password.
• Keep your personal data and information safe by locking down all your privacy settings.