Very often, we use mobile devices to save contacts, send and receive messages, capture photos, record audios and videos, take notes etc which are stored on our mobile devices. Without any prior notification, the files may be lost accidentally.
Fortunately when any file is deleted from the memory, it's removed away from there to free up some space on the memory so that new file or files can be replaced that space. The freed up space can be refilled with the deleted file unless or until you write another file there.
Part 1: Top 3 Apps to Retrieve Deleted Text Messages on Android
Some data recovery software rules over others, but most of the available software out there on the current market are capable of recovering data such as text messages from Android devices' internal as well as external SD card.
#1. iSkysoft Android Data Recovery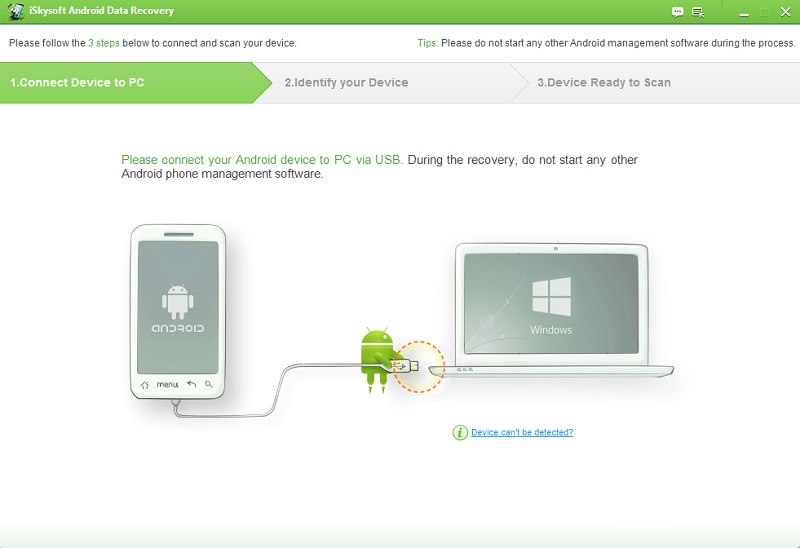 This is a fantastic data recovery tool that can perform well for text messages process. iSkysoft Android Data Recovery can give you a quick solution for your all lost data on Android. Other than recovering data, the tool is capable of rooting Android devices which is a milestone for any such tool. iSkysoft Android Data Recovery has wide range of compatibility with Android devices (more than 6000 different Android devices including phones and tablet PCs). It also supports varieties of file types such as word, excel, PowerPoint, pdf, audio, photos, videos etc. Both windows and mac version are available.
Pros:
• Wide range of compatibility for Android devices
• It recovers data without risk
• It's very fast in performing the recovery process
• It can support one click to root
• User can select required files only which can cut the processing time
Cons:
• Not reported yet
#2. EaseUS MobiSaver for Android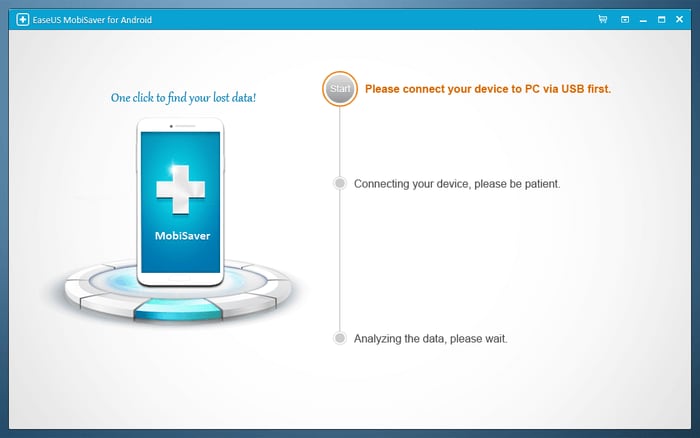 This is another reliable data recovery tool that should be focused on for retrieving text messages on Android devices. EaseUS MobiSaver for Android has also a wide range of compatibility for many models and makes. This data recovery tool has the option to preview data before recovering, so you have the room to select which files to recover.
Pros:
• It can recover multiple file types
• Intuitive design
• User friendly
• Can preview files before recovering
Cons:
• It's overpriced
#3. Jihosoft Android Phone Recovery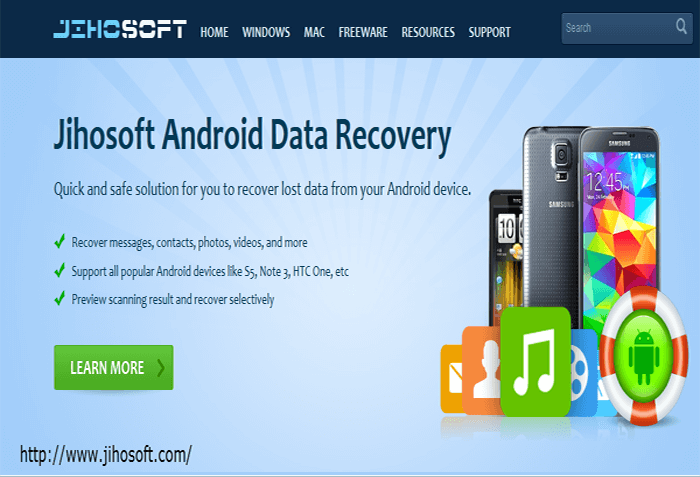 This is a slick and easy to use data recovery tool perfectly designed for Android devices. Jihosoft Android Phone Recovery can perform faster recovery for text messages as well other files. Jihosoft Android phone recovery is a decent solution for data recovery on Android.
Pros:
• Fast scanning
• Can recover data form all types of memory such as internal and external
Cons:
• The interface isn't easy to understand
Part 2: Comparison of Android Text Messages Recovery Apps
| | iSkysoft Android Data Recovery | EaseUS MobiSaver for Android | Jihosoft Android Phone Recovery |
| --- | --- | --- | --- |
| Price | $49.95 | $89.90 | $49.95 |
| Rooting Feature | | --- | --- |
| Recovering Speed | Super Fast | Fast Enough | Fast Enough |
| Compatibility with Devices | Supported for 6000+ Android Devices | Wide Range of Compatibility | Wide Range of Compatibility |
| Option to Preview Data | | | --- |
| User Friendliness | High | High | Medium |
Something to know:
Here is important and valuable information to get recovery done successfully. As you have known that deleted files are not lost completely just after its removal unless other files replace the empty space, so if anything is deleted from your device, you should stop using the device for anything even phone calls or texting before doing the recovery for the deleted file. This is done to ensure that no further file or files are being replaced that space used by the deleted file.
These are some of the great tools which can be used at the time of data such as text messages recovery, so you can try them if you need in case of data loss on Android.