The Mozilla Thunderbird is a cross platform email and a chat client made by the Mozilla Group. There are times when you delete the wrong email and you don't notice it quick enough and later it turns out to be a panic run and nothing actually seems to work. And then you surf for hours on the internet for a solution and then you come across many spams and that just pisses you off more. The Mozilla Thunderbird emails once deleted can be recovered. That's the best part of the Thunderbird emails. You can either do it directly from the browser itself if you haven't removed it from the trash. But if you have done that then there are Thunderbird email recovery tools that can recover it for you.
Part 1. The Best Thunderbird Email Recovery Tool
This is a certain case that you might delete an important email from your Thunderbird email and want to get that back desperately. There are many tools available in the market which does not work at all and doubles your headache. But, the best in class tool for all your recovery solution is the iSkysoft recovery toolkit, including iSkysoft Data Recovery for Mac (or iSkysoft Data Recovery for Windows).
This powerful tool takes every care for your all the recovery and extraction solutions. Mainly, this tool doesn't bother about the process of data deletion, it only takes back all the data for your use. Thus, it helps to recover you from your panic and headache. Available on Windows as well as Mac, this software is very famous in the world because of its highest success rate and easy to use interface. The step by step process is so easy that any newbie can also do the recovery without any problem.
Why Choose This Data Recovery Software: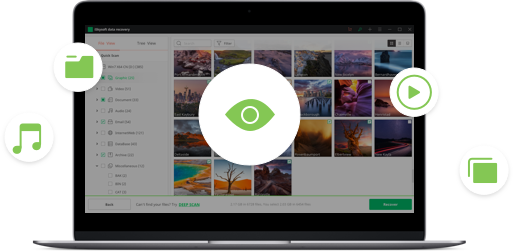 Scanning and restoring deleted files and email.
All the MAC, PC hard disks as well as external hard disks are also supported with this software.
Original file and file types can be restored with iSkysoft. So, be assured to get back your file like it was deleted.
iSkysoft supports almost every file types. Thus, your worry will be less having this tool handy with you.
Before the recovery, you can easily preview the file for your confirmation and thus save a lot of data.
Steps on How to Use This Thunderbird Email Recovery Tool
Step 1

Choose the Correct File Type.

After downloading and launching the toolkit on your MAC, firstly, you need to open it. On the main menu, select your desired option from the different options listed. In this particular case, go with the option to recover your deleted emails. Now click on the "Next" to proceed to the next step.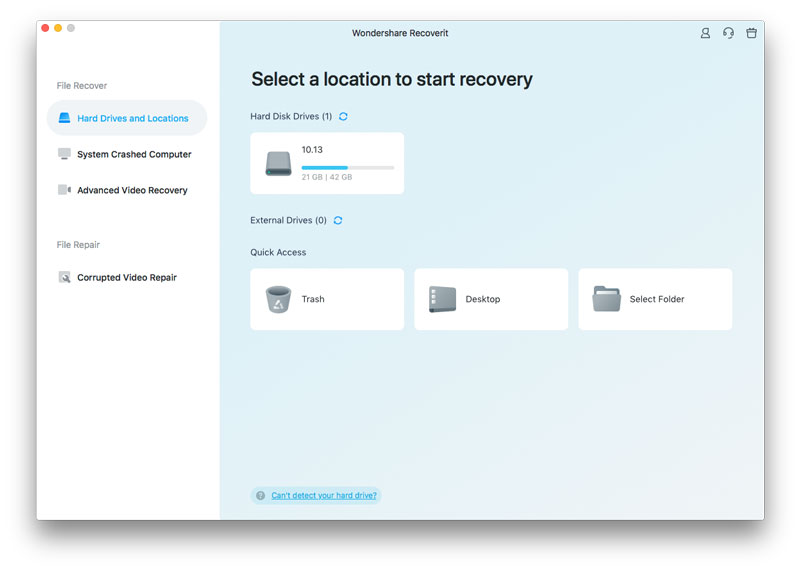 Step 2

Select the Drive

Now, you can see some logical drives containing your emails. You need to select the correct logical drive from which you want to get back your email. Upon selection, tap on the "Start" button and the process will begin instantly.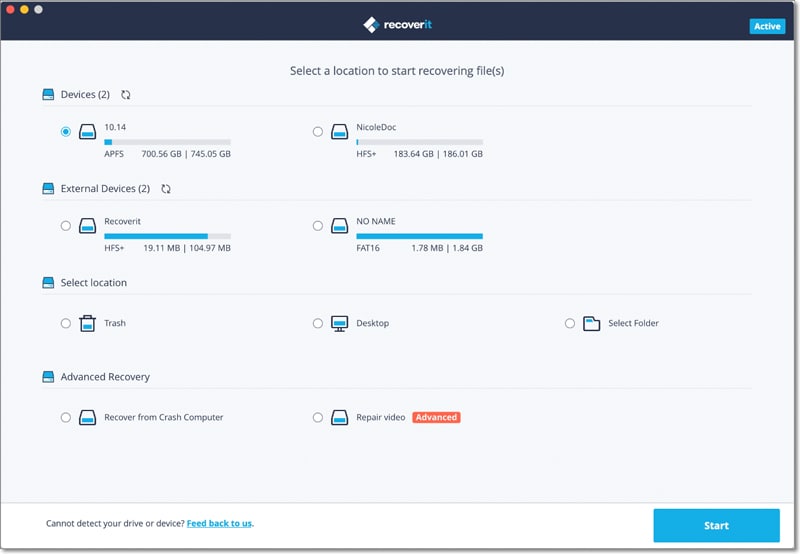 Step 3

Recover Deleted Emails on Your Computer

Now, you can see a lot of different folders for your deleted emails. From these all, select the right folder which might contain your Thunderbird email. After the selection, you can see an option "Recover". Click on this and it will save your deleted email to your Mac.

Note: Depending upon the size of the emails and your network speed, it may take a long time. Kindly be patient and let the process complete.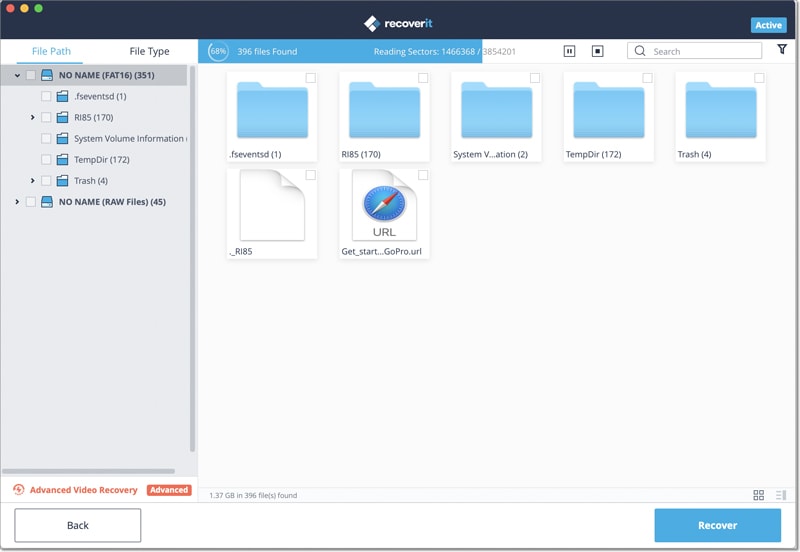 So, following the process and using the iSkysoft Thunderbird email recovery tool, you can very easily get back your important deleted email from the Thunderbird email. Having the tool is always an advantage in such cases when you desperately looking to get back your important data. The benefit you'll get with iSkysoft is well ahead of any other competitors.
Part 2. Tips on How to Choose a Tool to Recover Thunderbird Email
This is very important to choose the best tool to recover your email when you delete it. There are many tools available in the market but using them you can't get the desired result always and they will rather disappoint you. While choosing the right tool, you should consider the below points.
The tool should be user-friendly and easy to use.
The tool should support your operating system.
The tool should have a lot of happy and satisfied clients with lots of positive reviews.
You should refer the best tech websites to get the best tools available in the market for recovery purpose.
Finally, look for that tool which can recover your entire file types rather than a few supported file types.
By far, the best recovery all-in-one tool available in the market is iSkysoft recovery. You can find all the benefits and advantages you required in this tool. Download and try it once and see the difference.