"Please show me the possible way for Adata hard disk recovery. There is much of the information stored in it, and I need an immediate solution that will help in the recovery of crucial files without compromising the entire situation." --- From a user.
You would have probably come across such questions across the Internet while surfing for solutions in the recovery of data from Adata hard drives. It is important that you possess software that is capable of recovering data from damaged Adata hard disk. The purpose why you are viewing this is that you lost data or probably corrupted an entire partition. If yourself or any of your mates/colleagues are in such a situation, then continue to learn ahead as we present you the perfect solution for retrieval of data.
Part 1. Physical Damaged Hard Drive Data Recovery on Mac and Windows
Photos, music, and videos play a crucial role in one's life. We store them on hard drives as a backup. Nevertheless, what happens if your hard disk itself falls into trouble? You would be losing all the photos, music, and videos collected for an extended period. Since you do not possess a backup, you feel frustrated and pain because of loss of data. You no longer have to worry about such instances anymore because you have the perfect solution - iSkysoft Data Recovery for Mac (or iSkysoft Data Recovery for Windows).
With the help of the recovery program, you can easily repossess all the lost data in a few simple steps. What makes Recoverit (IS) as the recommended program is its simplicity and complex scanning technology that will help you return highest results in data recovery.
Why Choose This Adata Hard Disk Recovery Software: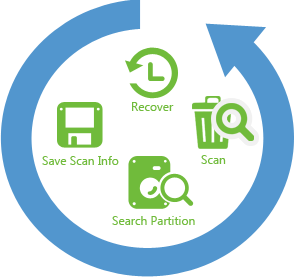 The way of recovering data - using lost data recovery, raw data recovery, partition recovery, and resume recovery.
Supporting Mac/Windows OS - it runs smoothly on different versions of Mac OS right from 10.5 to 10.12, Windows 10 and former.
Supporting filesystems – HFS+, exFAT, FAT32, NTFS, HFSX, etc.
Supported devices - Mac computers, players, flash drives, hard disks, SSDs, camcorders, digital cameras, and SD memory cards.
Preview ability - you can see the content of a file before recovery.
Step-by-Step Guide to Recover Data from Adata Hard Disk
Step 1. Download and install Recoverit (IS) for Mac on your Mac computer, then launch it. From the product window of Recoverit (IS), choose the wanted file types.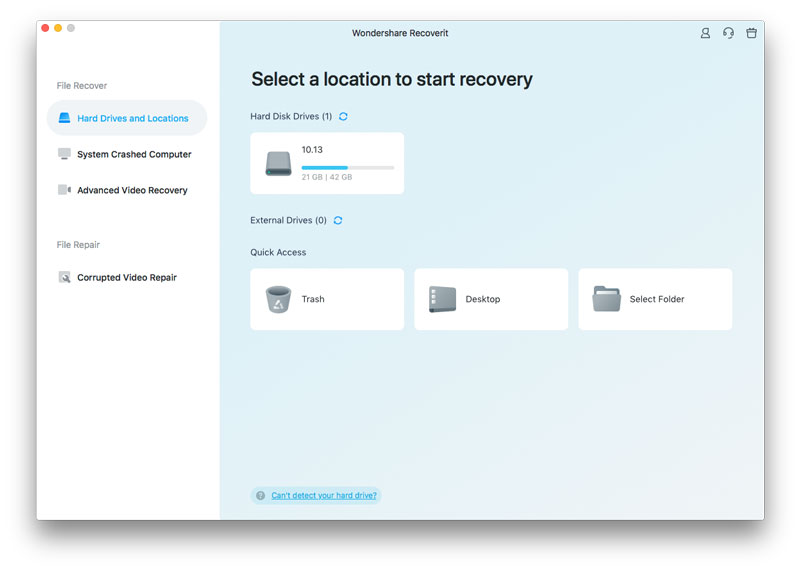 Step 2. Selecting the mode will open a new screen where you will notice the partitions of the existing Mac along with the external hard disks connected to the system. If the display is blank, click the "Refresh Drives" button to allow iSkysoft to search for the corrupted hard drive. It will then expose the partitions within the hard disk.
Focus on the drive that requires recovery and click the "Start" button from the menu bar. Time consumption is dependent on the size of the partition and the selected data. ISkysoft gives you the ability to look for specific file formats such as MP3, JPG, ZIP, and so on or all the files in the partition.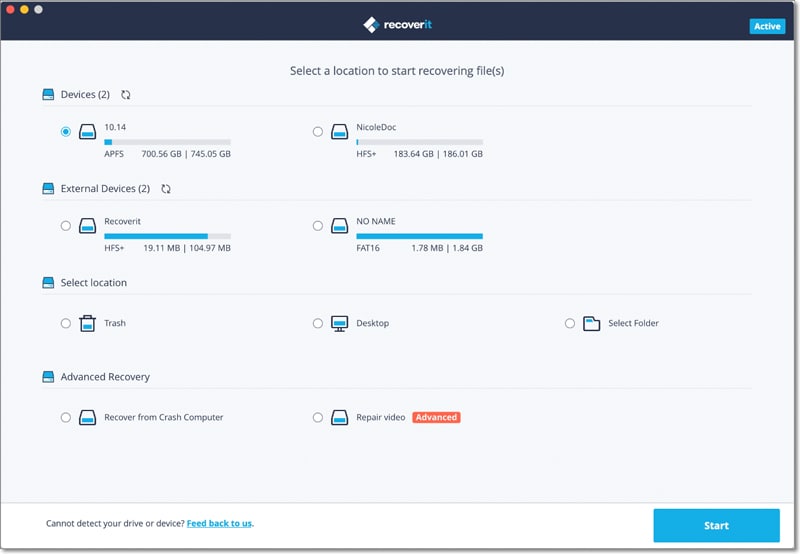 Step 3. iSkysoft Adata Hard Disk Recovery software will display the recoverable files along with the file validity arranged in order. You can choose a particular file and view its content in the preview window. Based on it, mark the files that are important and press "Recover" to save them to your Mac.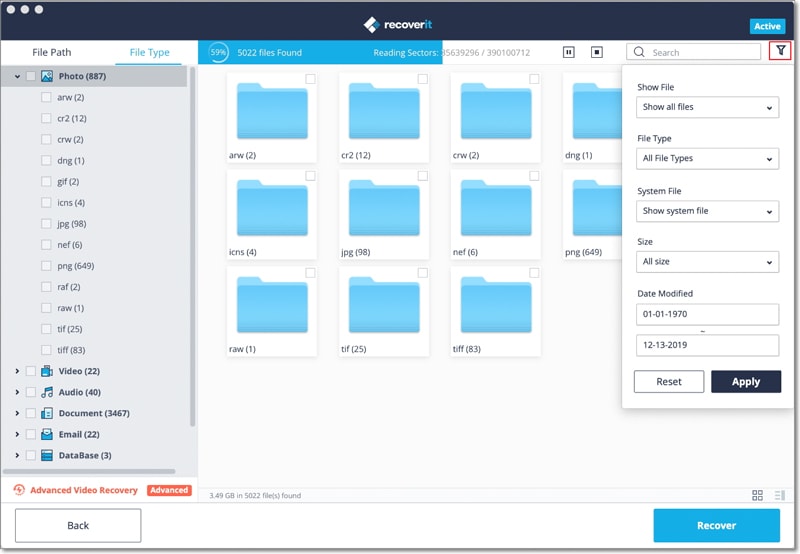 Part 2. [Tips] How to Choose the Most Suitable Storage for Adata Hard Disk Users
1. Size and Speed: If you create regular backups, then it is important that you concentrate on the size of the storage device. It will further enable you to generate multiple copies of vital documents. Support for USB 3.0 is good if your system is compatible with the technology.
2. Durability and Reliability: Reliability is a major factor. A majority of storage devices offer two or three year's warranty. To beat the competition, a few of them are also offering cloud backup as an option. If you do not perform a regular backup, then the drive will last for an extended period.
3. Network Attached Storage: Network Attached Storage is an external drive that connects to your system via Wi-Fi or Ethernet. You simply require a password to access it. The use of such storage system is helpful if you are more than two systems and require backing up important documents regularly.
4. Additional Features: Most storage devices offer additional features in order to attract users. These functions perform, manage, and encrypt backups. Using them would be helpful in critical situations.
5. Physical assistance: It is also necessary to check the physical assistance offered by the storage company in case if you fail to gain access to the storage device