Losing data on your computer can be very difficult to deal with especially when you don't know what to do to get it back and you didn't have a backup. Yet data loss happens quite often that there are a lot of solutions for you to do data restore easily. If you have recently suffered data loss and have no idea what to do about it, reading this will help. We are going to not only address the main causes of data loss but also provide you with an effective way to recover the lost data.
Part 1. What is Data Restore?
Before we get to the recovery of your lost data, we think it's prudent for you to understand just what data restore is and under what circumstances you may lose some of the data on your device. In data management, data restore usually refers to the process of copying backup files from a secondary storage device to a hard disk so that the data is restored to its original state if it had been previously lost or damaged.
1. Accidental Deletion
Download the trial version of the software according to your operating system. Get Data Back is available individually for both NTFS and FAT file system. Install the program and started by double-clicking the icon from the desktop.
2. Virus Attacks and Malware
There are some viruses that will cause data loss. This is why it is a good idea to invest in good anti-virus software to protect against such malware.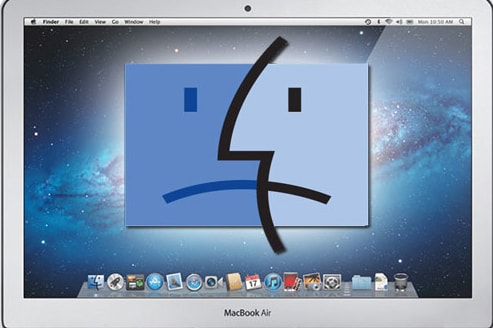 3. System crash
Sometimes due to unforeseen errors, your system can just crash, taking with it all the data on it. This type of data loss is the most worrisome because it is not very easy to fix.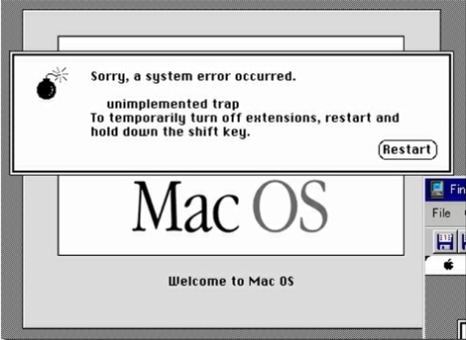 Part 2. Which Kind of Data Could be Restored?
The truth is that it depends on the type of data recovery method you choose to use. With the right tool and the right processes, you can recover nearly all types of data regardless of the reason why the data was lost in the first place. It is a good idea to check the features of the data recovery tool you want to use to ensure you can recover the file type you want.
Part 3. How to Restore Data in 3 Steps
The best way to recover data that we have found is to use a data recovery program known as iSkysoft Data Recovery for Mac (or iSkysoft Data Recovery for Windows). The reason why we think it is the best is because of how simple it is to use. You can very quickly and easily recover any missing data in a few simple steps.
Key Features of Recoverit (IS):
It supports to recover lost, deleted and formatted data from hard drive, USB drive, digital camera, memory card and more media device.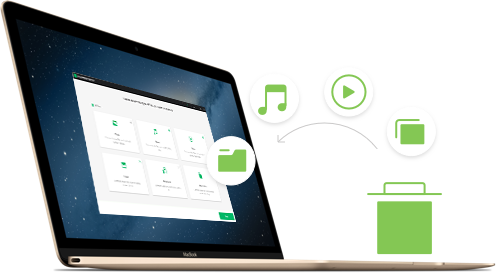 It recovers files with original names and file folders.
It identifies good and bad sectors of files
It supports selective file type recovery
Step-by-step Guide to Rstore Data in 3 Steps
Step 1

Download Data Restore Software

Firstly, you can download this data restore program from iSkysoft official website. Then install and launch the software to another hard drive, don't install it in the same drive you lost your data. Please don't overwrite lost data in your drive, otherwise the lost data can't be recovered. After you launch the software, choose one or more file types to restore and click on the "Next" button.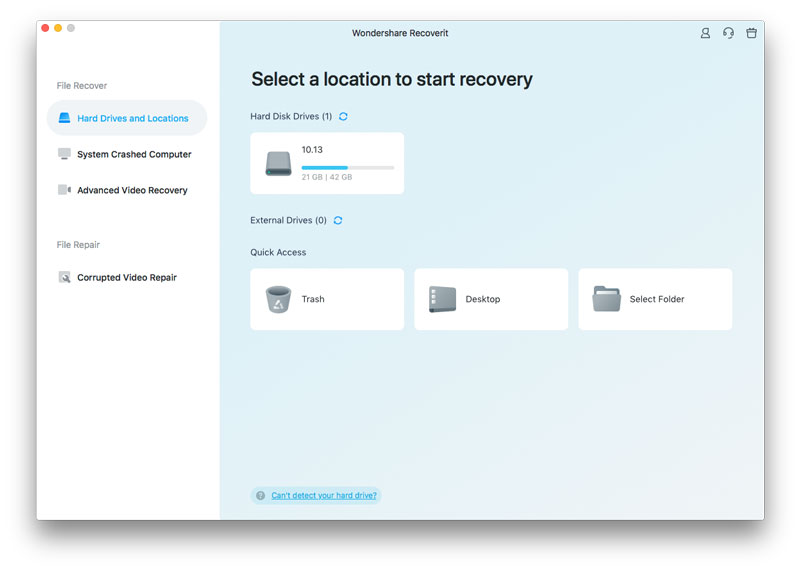 Step 2

Search for Lost Data

In the next window, select the location where you lost files. If you do not find your external drive, please click "Refresh" icon to update the list. After that, click "Start" to start searching for the lost files on Mac.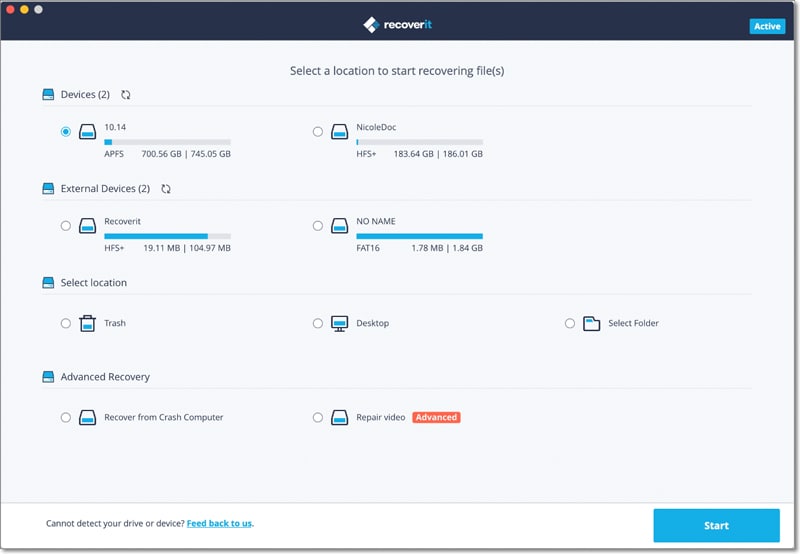 Step 3

Restore Data Easily

It will not take long to scan the drive, all the recoverable data will be listed on the following window, try to check their quality and contents by clicking the file. After you select the files you want to recover, click "Recover" button on the bottom of the window. Then you will get to save all the recovered data to your Mac computer.