A computer uses different types of file organization and structure which are called file system. When you store a file on the hard drive of your computer or removable storage devices such as floppy disk, it may or may not be saved on the same cluster. It is not necessary that these clusters will be adjacent to each other. The FAT or File Allocation Table is a file system that used to maintain the information about the various memory clusters on the hard drive, developed by Microsoft. A version of FAT i.e. exFAT is used as the primary file system for flash drives. If you want to know how to perform a FAT recovery, follow the article. Here you will find a detailed description of how to recover files from a FAT hard drive.
Part 1. FAT Recovery: How to Recover Deleted or Lost FAT Files from Hard Drive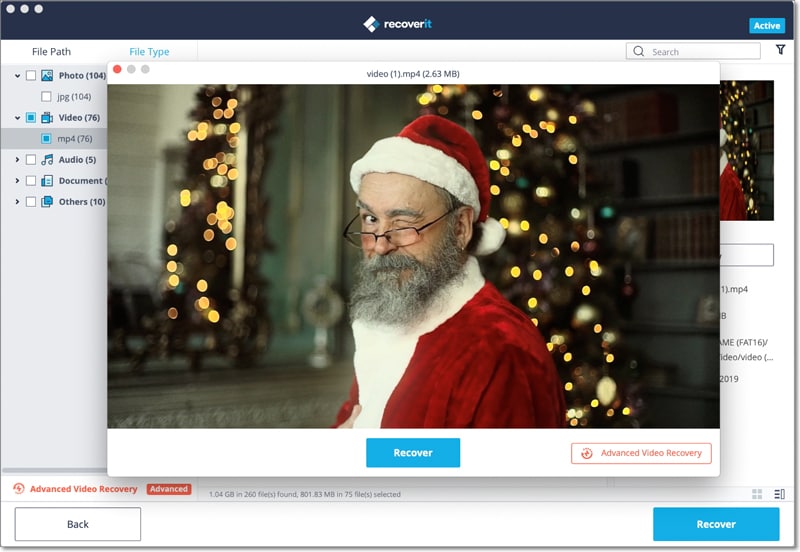 The FAT file system has seen great advancements over the years for increasing its compatibility with bigger storage drives. There are many further types of FAT like FAT16, FAT32, exFAT etc. But losing files on FAT storage drives is as easy as on the other file systems like NTFS. If you have also lost some of your important files and data on a FAT hard drive, you can try Recoverit for Mac (or Recoverit for Windows) to recover those files.
Why Choose This FAT Recovery Software:
It can recover data from FAT16, FAT32, and exFAT storage drives.
The supported storage drives include hard drives, SD cards, flash drives, phone memory card and camera storages and others.
It can recover audio, video, images, documents, emails and archives.
Supports FAT recovery from virus attacks, hard drive corruption, accident deletion, crashes, etc.
Easy Steps to Recover Deleted or Lost FAT Files from Hard Drive
The Recoverit tool is the best FAT recovery that is available online due to its powerful recovery features. It is the most secure and reliable data recovery tool that you can use on a variety of FAT storage devices. It doesn't matter whether your hard drive accepts FAT16 or FAT32, Recoverit will recover your data.
Using Recoverit, you can perform easy FAT recovery from your FAT hard drives. Follow the steps below to know the detailed procedure to accomplish this task.
Step 1: Launch the FAT Recovery Tool
At first, you need to download the iSkysoft FAT Recovery software for their official website. Then install the FAT recovery on your computer and launch the tool after installation.
After launching the Recoverit, on the first screen, select the type of file to recover. The available options are Audio, Photo, Video, Document, Email, and Others. You can also select all types of files to scan for all available data on the FAT hard drive. But selecting only one will greatly increase the speed and reduce the time taken to recover the file. After selecting the file type, click "Next".
Step 2. Select the File Path and Start Scan
At the next screen after selecting the file type, you need to choose the last known location from which file was deleted. You can select hard drives, device storages, recycle bin or other locations as per the requirements. Click "Start" to start the scan for the deleted files on the specified location.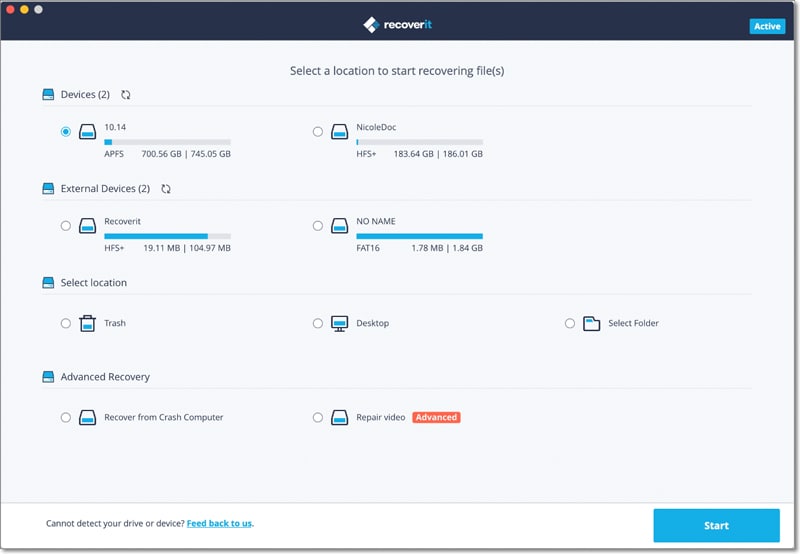 Step 3. Complete FAT Recovery
After the scan is completed, you can preview the files found on the FAT hard drive. The preview option is much appreciated as you can choose which files to recover. After selecting all the files that you need, click on the "Recover" button. You will be prompted to choose a storage location for the files. Select the destination and click "OK" to recover them.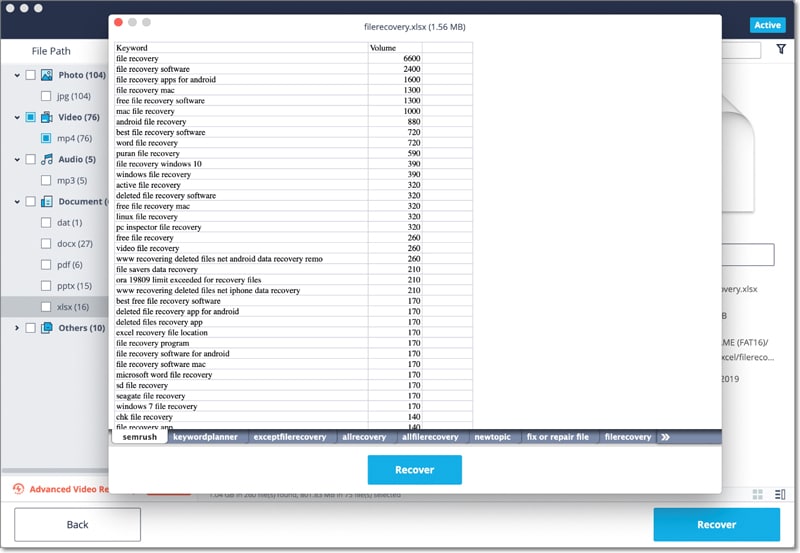 ---
Part 2. How Does The FAT File System Work?
The FAT file system uses the File Allocation Table to store data on the hard drive. The FAT file system was one of the most primarily used file systems for previous Windows computer. FAT 32, a version of FAT is still being used. FAT file system describes how the files on the hard drive or storage media are stored. Files on a storage device are stored on clusters, the smallest amount of disk space that can be allocated to any file. The FAT file system has different sections which are discussed below.
Boot sector - The boot sector is the first part of a hard drive also known as a reserved sector. It contains the necessary boot loader code of the operating system, known as Master Boot Record. The MBR describes the organization of hard drive.
FAT region - To protect the volume, two copies of File Allocation Table are stored in the FAT section. FAT tables check the redundancy of data and specify the assignment of clusters.
Data region - Data region is where the directory data and files are stored. Data regions take up the most of the space in the partition.

Files that you store are given the first available location on a volume. As files don't need to be stored on consecutive clusters, each cluster points to the next cluster in the file. Depending upon whether the file system is FAT 16 or FAT 32, the hard drive can support up to 256 clusters to 228 clusters.
---
Part 3. How to Avoid FAT16/FAT32/exFAT Hard Drive Data Loss
Data loss on FAT systems is as easy as on other file systems. It may well even be more common on FAT Hard drives with FAT16/FAT32 and exFAT file system due to their several flaws. So you should be even more careful with the FAT system when doing the common operations like copy, move, delete etc. Below are some tips to avoid data loss on FAT16/FAT32/exFAT hard drives.
• Be careful of what you delete - Accidentally deleting important files and data is the major cause of data loss on FAT file systems or others. You may want to delete some other files but also selected the one you didn't intend to delete. Accident deletion of files can also occur when you wanted to perform other operation but mistakenly deleted the files. You can use the FAT recovery software to recover accidentally deleted files.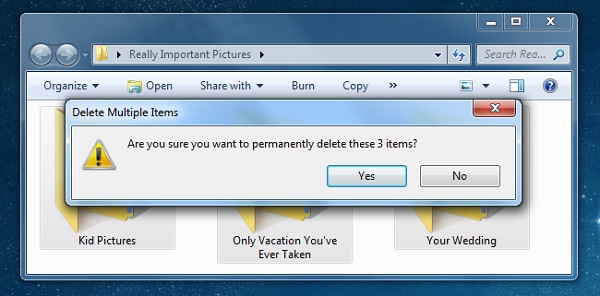 • Backup your data - To avoid data loss, it is in your best interest to always backup your data regularly. If you have backed up your data beforehand on a backup drive, you can recover from any data loss type like accident deletion, virus attacks, and hard drive corruption. Failing to do so can cost you the precious data that you need.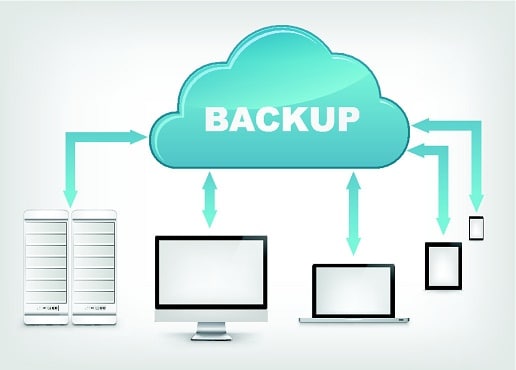 • Proper disk management - As you add and delete data on a hard disk, it can make the files fragmented on the hard disk. If the fragmented files are not defragmented, it can lead to data corruption, causing data loss. So it is recommended to properly use disk management practices to keep the hard drive healthy.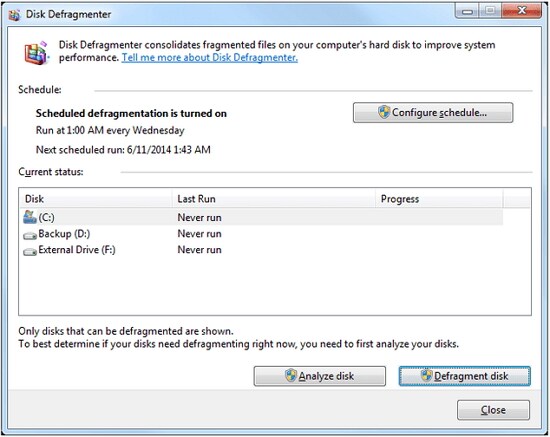 • Keep antivirus updated - Viruses can lead to data corruption in FAT hard drives. Viruses are known to cause all type of problems in Windows like data corruption, file deletion, registry corruption etc. Moreover, new viruses also can adapt to the antivirus and find ways to stay hidden. So it is important to keep the Antivirus updated so that it can remove any kind of virus.