"Is it possible to hard drive restore? I am asking this question because I found out that I could not open a particular partition on my Mac. I really have no clue how did they lost in the first place, but I do wish to get them back as they are very important." --- From a user.
The explanations behind the loss of data from a hard drive are numerous. Regardless, the chances of losing data are due to improper handling of the computer, hard disk, virus attack, and accidental deletion of data.
Part 1. Hard Drive Restoration: 3 Steps Guide to Restore Hard Drive on Mac/Win
A simple solution to recover vanished/scrapped data from the partition of your hard disk is by using iSkysoft Data Recovery for Mac (or iSkysoft Data Recovery for Windows). There has been a sweeping emphasis on the utilization of the program due to its incorporated features. These features not only help in the recovery of simple logical files but also from drives with formatted partitions.
Why Choose This Hard Drive Restore Software:
Recognizes over 500+ file formats
Uses innovative methods to recover data in the quickest manner
Provides review of recoverable files for selective recovery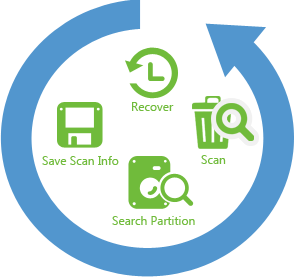 Recovers lost data from hard drive, deleted partition, recycle bin, USB stick, MP3 players, digital camera, and other devices
Recovers data from HFS+, HFSX, NTFS, exFAT, and FAT32
Step-by-Step Guide to Restore Hard Drive on Mac
You can install Recoverit (IS) for Mac on your Mac and connect the corrupted hard disk/USB stick/external hard drive to perform the recovery action. You had better not install it on the Mac that is experiencing data loss.
Step 1. Upon launching the program, you will detect the supported file types offered by iSkysoft as a service in recovering data. Choose the file types that you want to recover.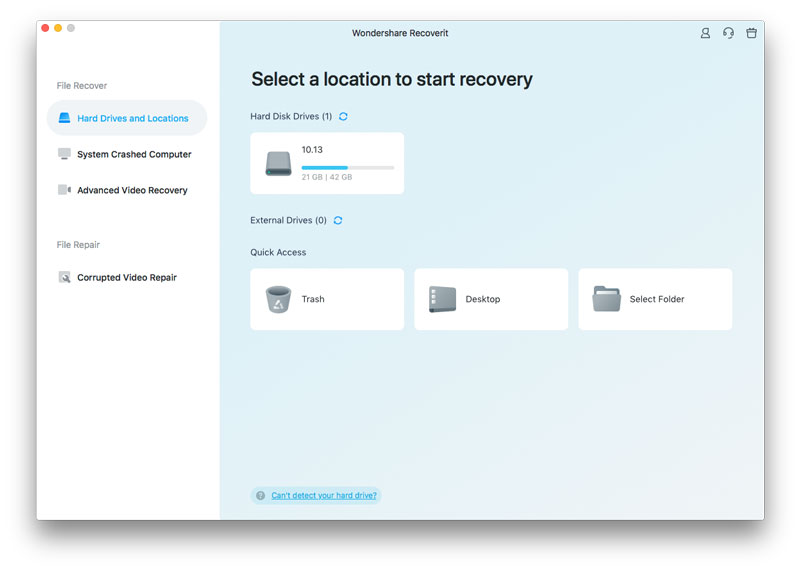 If you are unable to see the external hard drive, use the refresh icon button. You can then select the drive or a particular partition within the drive and click "Start" to begin the process of searching for recoverable data.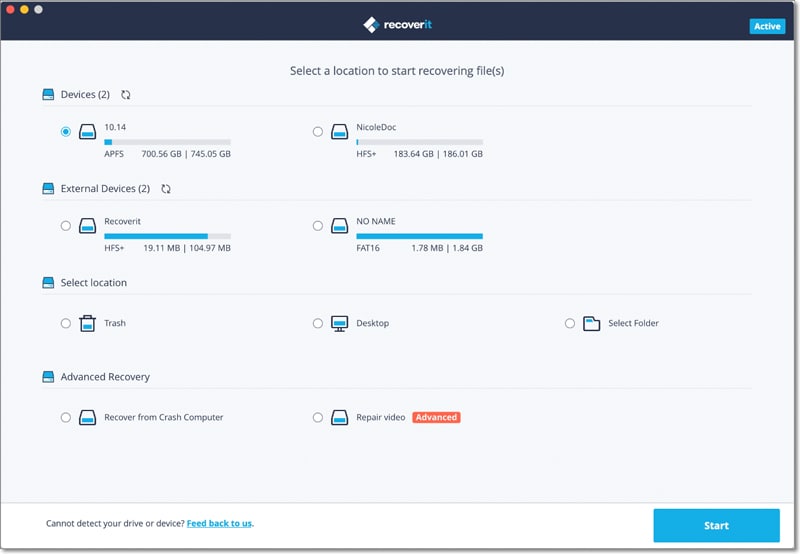 Step 3. After completing the scan, iSkysoft HDD Restore software will show the content in an organized manner. Based on requirement, you can choose a particular format, and view the content on the preview screen. Using the option is preferable, as it will help in opting for appropriate documents rather than the entire content available on the hard disk.
Use the "Recover" button available in the menu ribbon after checking the needed documentations that you would like to get back from the corrupted hard disk/partition. Make sure that you are saving the files to a different drive, preferably to an external drive so that it will be easy for you to move it according to the need.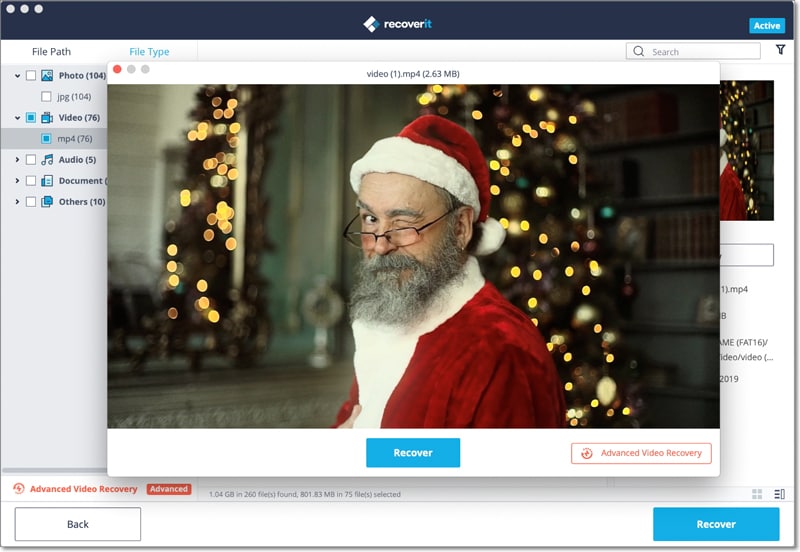 Note: You can use the recovery mode to look for only the deleted files or use the filter options to search for a particular file format such as images, documents, videos, audio, and so on.
Part 2. [Tips] How to Avoid Data Loss from Hard Drive
1. Overheating: Rising temperatures usually cause malfunctioning of the hard drive. Use proper cooling to ensure the hard disk meets the required operating temperature levels.
2. User error - accidental deletion: The user error includes accidental deletion of a file from a hard drive or even an e-mail. Make sure that you double-check the files that you wish to remove from the computer.
3. Virus attacks Virus attacks and malware infections put your computer at risk every day. Ensure that you are using is certified and licensed anti-virus software that prevents such attacks. It will also ensure that the data on your drive ease safe.
4. Handling Handling a hard disk in the appropriate manner is necessary. Physical abuses will cause mechanical disruptions, which in turn pose a threat to the existing content. Treat a hard drive with care and ensure proper care while moving/shifting the system.
5. Power Power outages and surges are also the reason behind loss of data. The unexpected shutdown of the system corrupts the operating system along with the movement of mechanical components. Use an uninterrupted power supply to safeguard data as well as the computer.