"I can't see the volume in which I had stored all my important documents!" This is a very common phrase that you have either said yourself or have heard someone say it in total anguish and worry. You cannot understand the importance of data until you encounter a critical data loss. Millions of dollars are being spent by huge multi-international companies and small enterprises through regular data backup. They simply cannot afford to wait like a sitting duck for this catastrophic disaster. In today's world, loss of data is the loss of money hence the extreme measures taken to prevent such accidents. However, if someone fails to do regular backup and there are data loss problems, this article acts as a guide. It will help you perform LaCie hard drive recovery on Windows.
Part 1. How to Perform Lacie Hard Drive Recovery on Windows
Until you could not find your final semester paper that you had saved for writing later, you most likely didn't know the meaning, of data remanence. Data remanence basically refers to the existence of data on your hard drive even after deletion. This feature is found in only the best hard drives and is crucial when it comes to data recovery with the help of a good data recovery tool such as iSkysoft Data Recovery for Windows program. It is a utility that has a pretty basic user interface, and any beginner can understand and easily operate this software without any problem.
Why Choose This Lacie Hard Drive Recovery Windows Software:
It has comprehensive and unique recovery options for windows.
It supports all files, devices and data loss scenarios.
It Performs powerful recovery with an easy to use interface.
It has preview ability.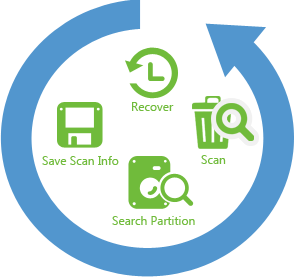 Step-by-Step Guide to Recover Lacie Hard Drive on Windows
Step 1. Download and install Recoverit (IS) for Windows on your computer. You can get the main interface of this Lacie hard drive recovery. Select the data types you lost and hope to recover.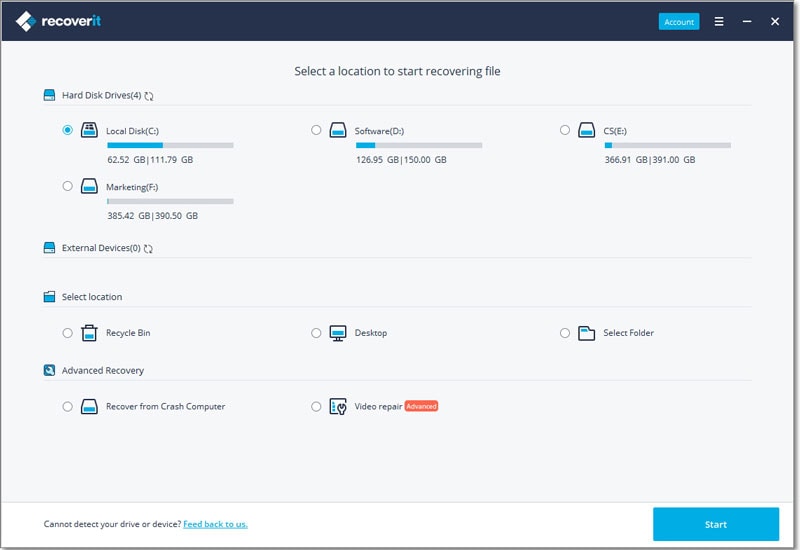 Step 2.Select from the partitions displayed to begin scanning. Click on the "Start" button.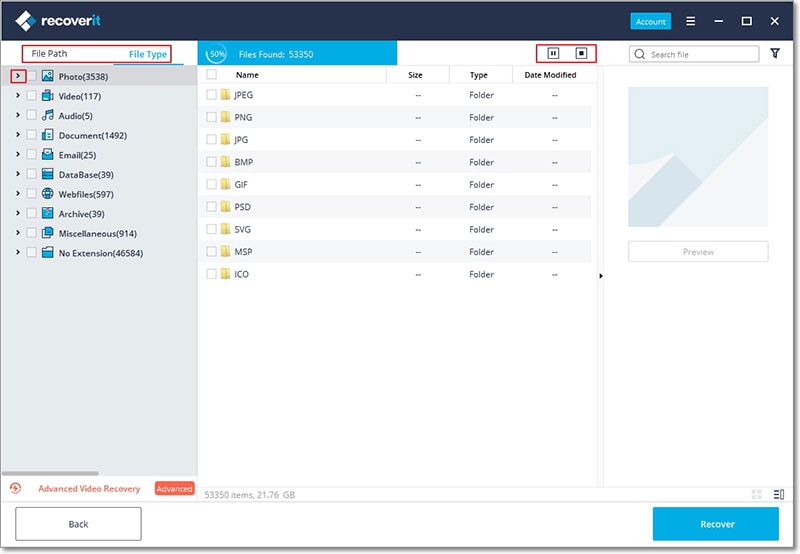 Step 3. Immediately you hit the "Start" button the scanning starts and should take longer than other recovery modes. During this time it is advisable to refrain from using the computer until the process is finished. Failure to do so might increase the chances of destroying and overwriting deleted files that could have been recovered. Once the scanning is completed, the "Recover" button is active, and you can now click on it to complete recovery of data.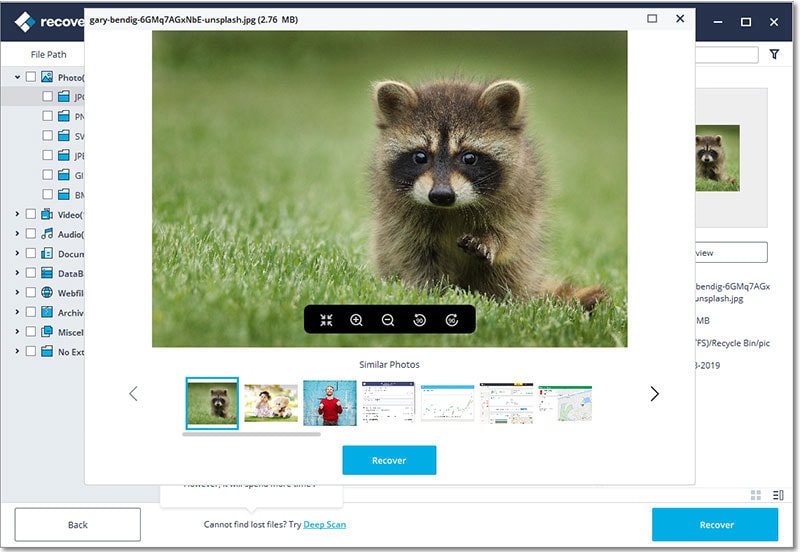 Part 2. 5 Tips on How to Prevent Lacie Hard Drive Data Loss on Windows
LaCie hard drives are the most trusted and reliable storage medium. They are known for their ability to resist corruption or damage of data on the external drive, therefore, preventing data loss. Below are some of the concepts used in LaCie hard drives to prevent data loss
1. Install a firewall and anti- virus software:
Virus and computer malware are everywhere which is why you need to protect both your computer and your hard drive. You should put up a firewall and maintain an up to date anti-virus to avoid damage or loss of data.
2. Remember to save and back up your files regularly:
You should not only back up all your files, but you should also test those backups to confirm that you can restore your data.
3. Keep an offsite copy of your backup:
Computers, like any other physical thing, are subject to disasters such as fire or floods or even theft. If this should happen, offsite storage of your data will save you unnecessary turmoil.
4. Always update your security patches:
Be sure always to implement the updates that come up in the software in your computer. Manufacturers are constantly updating their system to ensure safety and prevent the vulnerability of their customers being taken advantage of.
5. Avoid overloading your hard drive:
Always erase unnecessary files from your hard drive which you can easily do lost data recovery.