Data recovery software is the basic need of every human being who is using latest and modern mobile phones. Because, most of the time, people accidentally delete their important file or data and after that, they need to recover the lost data. At that time, data recovery software or data recovery companies strike in mind. In this post, you will get to know about which the best Nexus 4 data recovery software is is and how you can recover the data from the software.
Part 1. Which is the Best Nexus 4 Data Recovery Software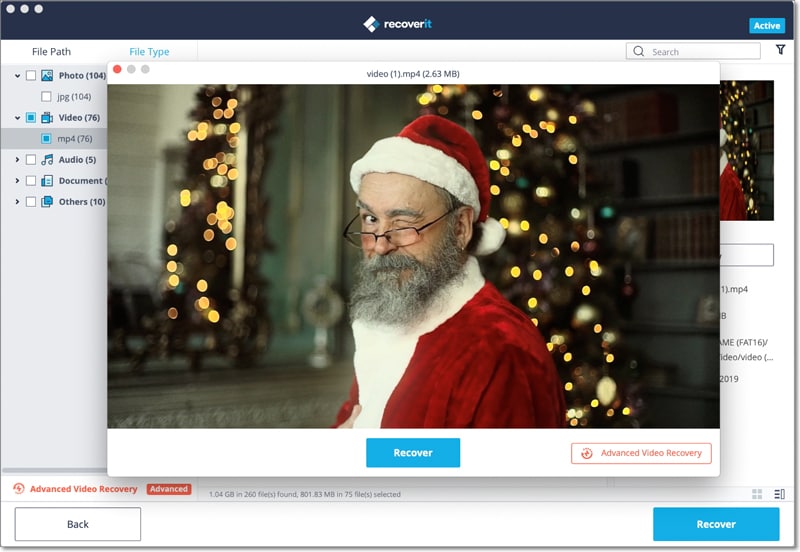 Accidently data lost is one of the major problems that you have to deal with. Losing your important data is a big issue and that is why it is necessary to use file recovery software for your official work to be prepared with the appropriate data recovery services. To protect yourself from the loss of important data, you should seek help from Recoverit for Mac (or Recoverit for Windows). They provide various features in their software and services which can help you find the best solution.
To prevent data loss and want Nexus 4 data recovery, every user should use the right type of backup scheme which can be used easily and can be maintained simultaneously. Due to power failure or disk errors, there are many possibilities of losing your important data from your Nexus 4. If you come across any problems that are due to these issues or any other reason, and then you should install Recoverit which can recover the lost data. The Recoverit (IS) company is a growing sector that can help many people so that they can deal with the most severe data loss issues.
Why Choose This Nexus 4 Data Recovery Software:
● Files and Device supported
– This software helps to recover everything like, photos, videos, music, and documents etc. which include different format. Also, it supports all devices and gadgets for data recovery like PC, SD card, hard drive, cameras, USB drives, etc.
● High efficiency
– Recoverit is highly efficient in recovering deleted files from any device. It uses highly efficient and powerful scanning algorithms which make it quicker to Nexus 4 data recovery.
● Preview Scanned Files
– It allows you to preview deleted files before recovery so that you can choose which you want to recover and which is trash. This feature prevents you to recover wrong files.
● Recovery Filters
– With the help of recovery filters, you can select certain file types to make it faster for it to search your desired files.
---
Part 2. How to Recover Deleted Photo, Music and Video from Nexus 4
Step 1. Connect Nexus 4 Device to PC
Connect your Nexus 4 to the computer and run Recoverit on your computer. Now, you have to select the file type to begin scanning process. After selecting file type click on "Next" button.
Note: Use original USB cable and check USB debugging is enable or not, if not, enable it first.
Step 2. Start Scanning
You can check all the locations and choose the one of your Nexus 4 memory card, after that, click "Start" button to start scanning process.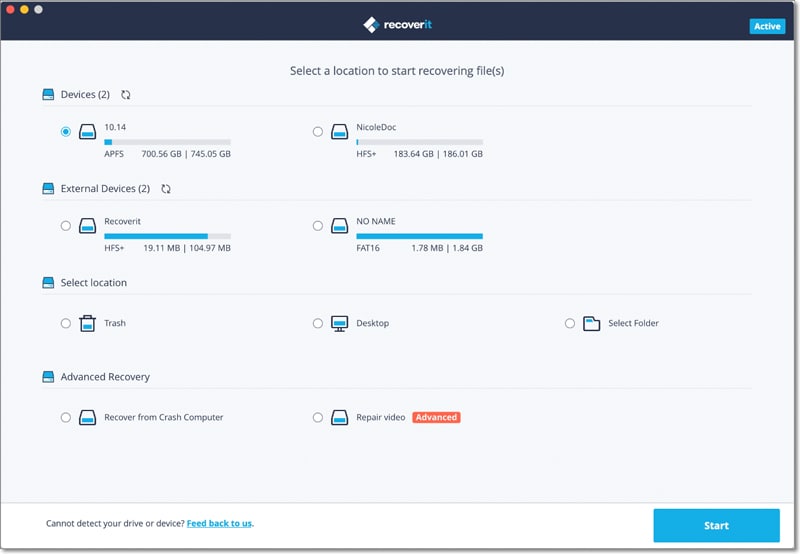 Step 3. Complete Nexus 4 Data Recovery
After scanning process completes, you can preview the recovered files and save them to your desired location and that's it. You can preview data before performing recovery and click on "Recover" button to start the recovery process. This helps to get the target files soon.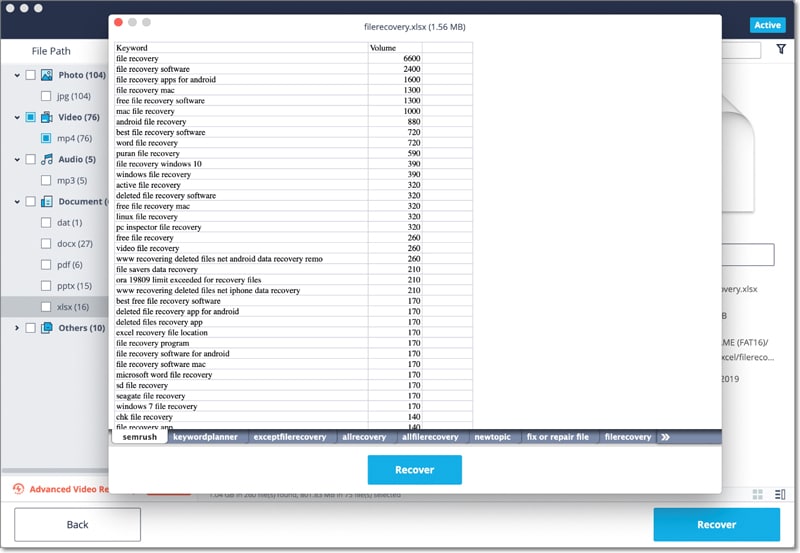 ---
Part 3. Different Operations Which May Lead to Data Loss on Nexus 4
1. Errors:
There are various types of error in every operating system whether it is windows, android or iOS. The most common error appears in Nexus 4 is the external hard drive is not recognized or unable to read messages, images, and music files due to the corrupt memory card. At that time, your data can be lost. But now, you can prevent data loss by using Recoverit.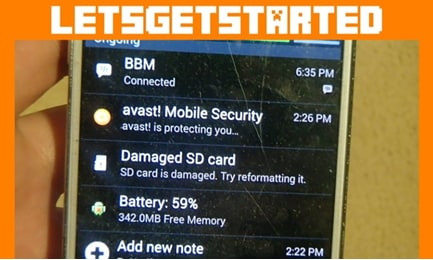 2. Accidently Format:
In many cases, people who are new to use the latest smartphone don't know about the format. Basically, format means deleting the whole data from your device and starts like a new device. people who don't know about it, or sometimes children accidentally click on format option deletes your all data whether it is contacts, messages, music, photos, and videos etc.
3. Virus:
Virus is the most dangerous thing for your device; some of the viri doesn't appear but deletes data slowly from your device. Some of the viri appear and instantly delete data, and some of the sticky viri stick with your data and to remove virus you have to delete it. But now, you don't have to suffer from such virus, because Recoverit helps to recover your data as well as protect them from viruses.