Have you ever run into a situation wherein you find that your Windows phone is not operating smoothly and it might just need the right kind of recovery tool? A lot of us often go through this and so you will need to know the smart Windows phone recovery tool which can help you. There are broadly two types of windows phone recovery tool which you can use. One is the windows phone data recovery. This tool belongs to Microsoft and has limited functionalities. The other one happens to be professional tool like iSkySoft data recovery which comes packed with smart feature. We will elaborate more on this.
Part 1. How to Use Windows Device Recovery Tool
Let us see the steps when your phone is in working condition.
1. Download windows device recovery tool and install it on your system. Run the tool.
2. Launch the program and make sure that your phone is connected to the same system.
3. The tool will recognize your Windows phone and show you the details like the software version.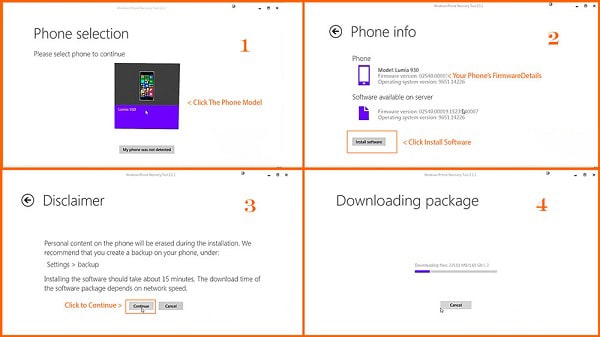 4. Now, you need to click on the "install software" button and your phone will be updated or reset based on the need.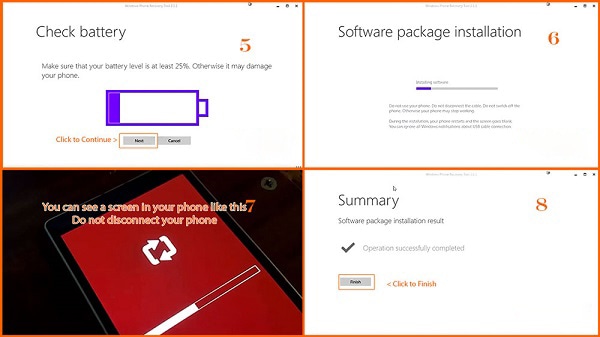 If the phone is dead already, you need to follow these steps.
1. After you run the widows device recovery tool, you will need to click on "my device was not detected" button.
2. Now, select the manufacturer of the phone and wait for the tool to detect your phone.
3. If the tool still doesn't detect the phone, restart the phone and press and hold the power and volume down keys together. When the phone vibrates, release the button and the phone should be detected.
Now, the rest of the steps are the same.
---
Part 2. How to Use Windows Phone Recovery Tool to Solve Data Loss Problem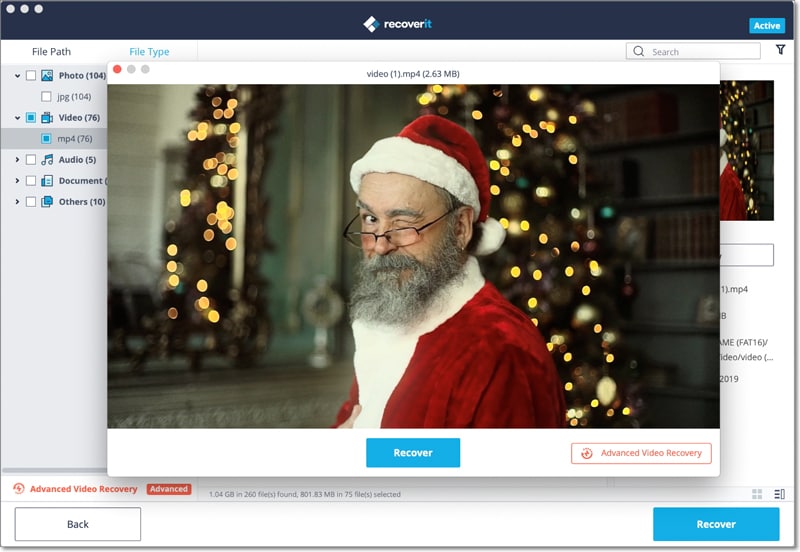 If you have encountered data loss and would like to have it back, here is what you need to know. It is Recoverit for Mac (or Recoverit for Windows) which turns out to be the best option. This professional tool is packed with remarkable features.
Why Choose This Windows Phone Data Recovery Software:
No risk deep san for ensuring raw data recovery.
It is compatible with the latest windows 10 and macOS High Sierra system .
It gives you the provision of previewing the data before recovering the files .
It supports multiple data types, as many as 550 file formats.
It can also recover data that has been lost owing to formatting of storage spaces.
It can recover data that has been lost owing to emptying of recycle bin of Mac and Windows computer.
Steps to Recover Deleted Photos and Videos from Windows Phone
When you want to retrieve lost data from your Windows phone, you will either need to connect it as an external SD device or the better option is to take out the SD card and connect it to the computer.
Step 1. Download Recoverit
Download Recoverit on your system and install it. Now, connect your SD card to the same system. In the main window that pops up, choose the file types which you want to recover. You have the option of choosing multiple file types simultaneously. When you are done, click on "Next" button.
Step 2. Select Location
Now, select the memory card from the available options. Click on "Start" button present at the lower corner. This will initiate the scanning of the SD card.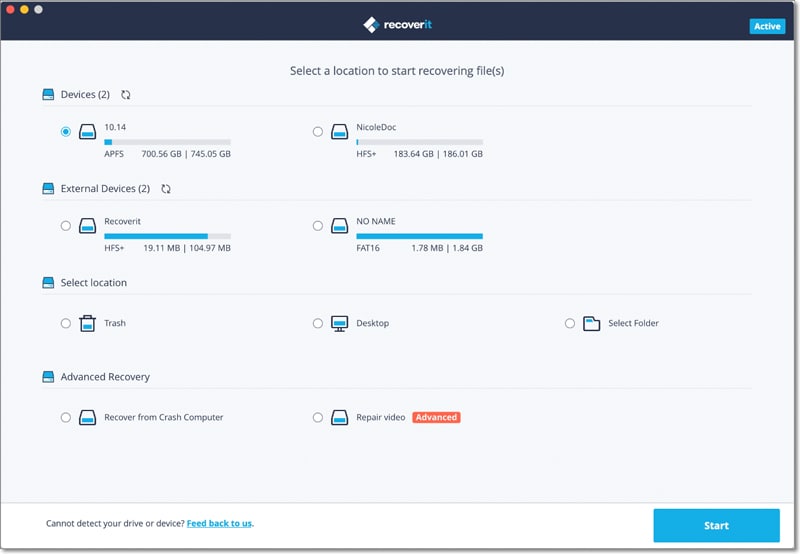 Step 3. Windows Phone Data Recovery
When the scanned results are shown, preview them and select the ones you want to restore. Click on "Recover" button to restore the data on the system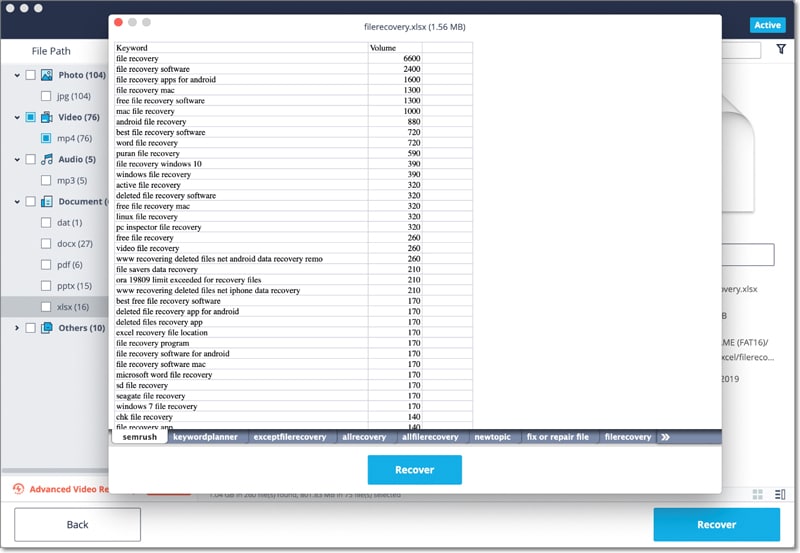 If you didn't see all your data, you can choose the option of "Deep Scan". It will take more time but it does a deeper and more thorough search of the media files on your external SD card.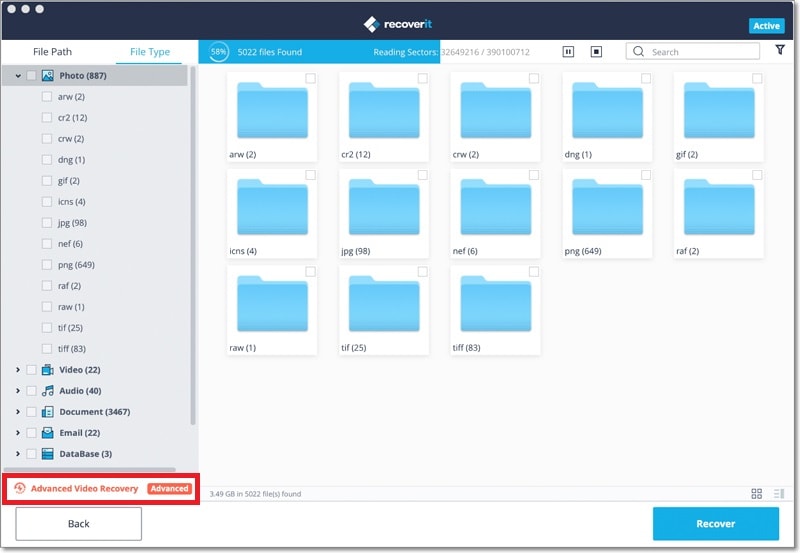 So, with these steps, you will be able to get back your lost data. The fact that this software doesn't overwrite the existing content is another reason why it is so popular among users. Make it a point to follow the steps diligently and you will be able to ensure that none of your important data is lost. While you should try and keep your phone in the working condition, knowing these details come in handy if you fall in such a trouble.