One of the readily available data recovery programs you will find online is WinMend Data Recovery for Windows. This Windows recovery program can help you recover just about any type of file from your computer with fairly good accuracy. But the one thing you are bound to experience when looking for a data recovery program is the sheer number of them. There are very many you could choose in place of WinMend and in this article we will provide you with the top 5 WinMend alternatives. One of the following programs may very well help you overcome some of the problems you may experience when using WinMend Data Recover.
Part 1. The Top 5 Alternatives to WinMend Data Recovery for Windows
iSkysoft Data Recovery for Windows is by far the best data recovery program you're ever going to find for the simple reason that it is highly reliable and very easy to use. This fact coupled with highly effective features, make this program head and shoulders above the rest in the data recovery world.
Key Features of Recoverit (IS):
It can help you recover all of your deleted data in the shortest time possible and in the original condition.
It comes with a preview feature that allows you to view the files before recovery.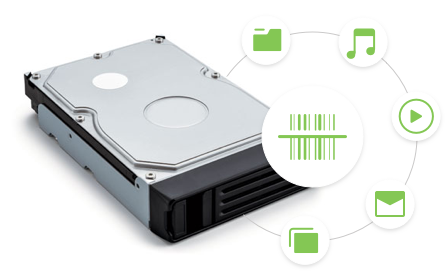 It is also useful when recovering data that has been lost due to accidental deletion, virus infection, unexpected power outages, software crashes and even improper operations.
All the data on the drive and your device as a whole will be recovered intact and because it utilizes a read-only system, none of the data on other undamaged partitions will be damaged in any way.
It supports Windows 10 and below Windows system.
Step-By-Step Guide to Recover Lost Data on Windows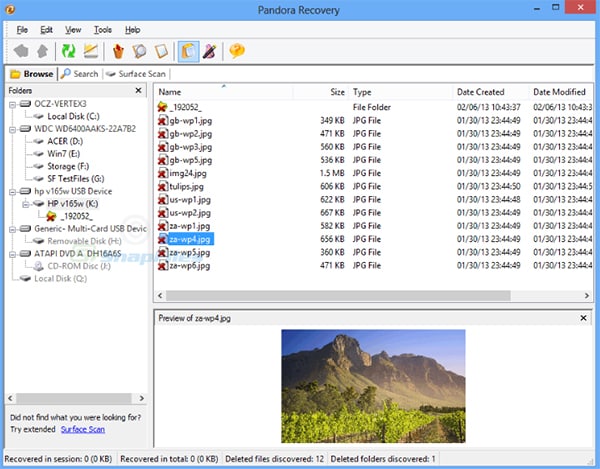 Pandora is another data recovery program that you can use instead of WinMend. It is actually one of the most reliable and effective free data recovery programs for Windows and can be used to recover data from both FAT and NTFS systems. It can be used to recover most file types including documents, images and videos and the interface is easy to use and reliable.
Pros:
Completely free to use.
Comes with a simple interface.
Can recover most file types easily.
Cons:
File detection is unreliable. There are some files that Pandora fails to find that other data recovery programs easily find.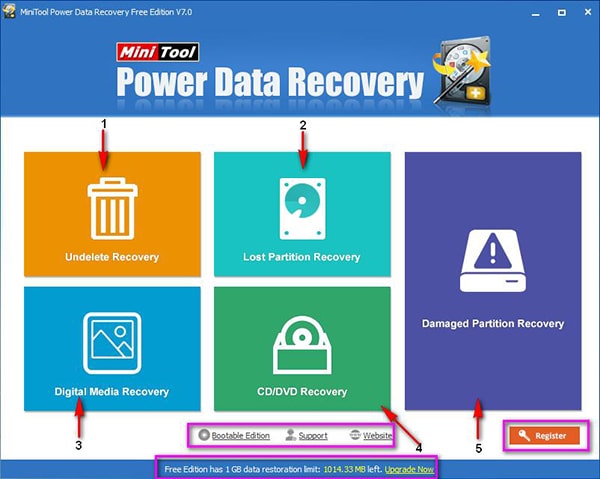 This one is a great solution if you have lost an entire partition and is a favorite of many data recover experts. This is because it provides the user with detailed reports of what the recovery process has been able to uncover and just what files are recoverable. It is very easy to use with a Wizard-based interface, making it a data recovery program that is ideal for the novice user.
Pros:
The program offers a great deal of help to those who don't know how to use it.
It recovers nearly all types of files.
It is fast and effective.
Cons:
Can't use data recovery on a bootable disc.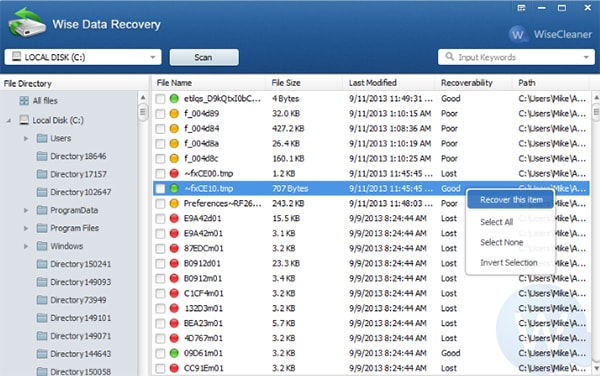 This is another great data recovery tool that is fast and reliable. It comes with an easy to use interface and can recover data from nearly all types of drives including USB drives and SD Cards. It has nice features and is quite reliable with good user ratings.
Pros:
Intuitive user interface makes for a pleasing user experience.
It can recover all types of files from all types of storage devices.
It comes with a built in feature that makes sorting through the results page that much easier.
Cons:
The program lacks a deep scan mode so there is a chance that some of the hard to find data may not be easily recoverable.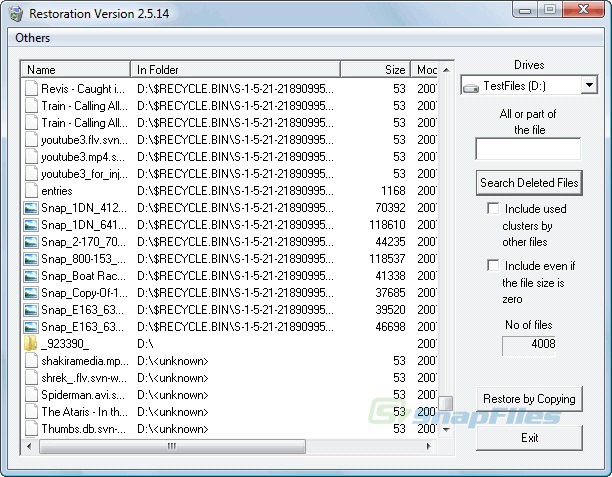 This one is a free data undelete tool that you can also use in place of WinMend. Despite the fact that it is free, Restoration comes with some really cool features that you are likely to only find on paid programs. For instance, it can recover data from multiple types of drives including the hard drive, USB drives, Memory cards and other external drives. It also comes with a portable version which means you don't have to install the program to your computer to use it.
Pros:
It is completely free to use.
It can be used to recover all types of files including photos, videos, documents, emails and more.
Cons:
Scanning can be relatively slow as compared to other similar programs.
Doesn't have too many customer reviews so it may lack credibility.
Part 2. Troubleshooting on Using WinMend Data Recovery to Recover Data
One of the main problems that users have reported when using WinMend Data Recovery is a failure to recover data even though it has been marked as recoverable. This problem can be quite annoying but according to WinMend Support, it could also just mean that you are not using the latest version of the program. Download the latest version of WinMend and then try again. If it still doesn't work, it may be time to try one of the above alternatives.
| Features | Recoverit (IS) for Mac | Pandora Recovery | MiniTool Partition Recovery | Wise Data Recovery | Restoration Data Recovery | WinMend Data Recovery |
| --- | --- | --- | --- | --- | --- | --- |
| Files Supported | Videos, Audio files, Photos, Documents, Emails, Archived Files and Many more | Documents, Videos, Music and Photos | Videos, music, photos, documents, emails, archived files | Documents, Photos, emails, videos | Videos, Photos, Documents, emails | Documents, Photos, emails, videos |
| Drives Supported | SD card, USB, Hard drive, Digital Camera Card, Players | Hard Drive, USB, SD Card | Hard Drive | Hard Drive, USB, SD Card | Hard Drive, USB, SD card | Hard Drive, USB Drives |
| Recovery Speed | Fast | Middle | Fast | Fast | Middle | Middle |