Perhaps someone always advised you to root Android after you buy a new Android phone or tablet. The reason is root Android which is helpful for your new phone. Maybe you are thinking what's root Android? So these useful tips make you professional.
Part 1. What is Rooting Android
Rooting is the process of possessing the ultimate access which is called root access on android devices such as smartphones and tablet PCs. It's an equivalent process of jailbreaking on iOS. Through rooting on android, a lot many extra features can be enjoyed which are not possible on an un-rooted android device. Rooting gives the complete authority by allowing the administrative (superuser) power to change anything on an android device as per the user's wish.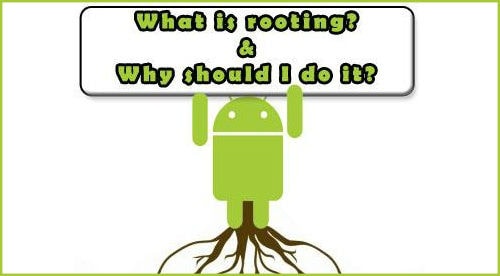 Users get ample privilege on their android devices after rooting while it has some shortcomings and risks though. Don't panic as proper rooting through reliable tools can avoid all the potential threats at the time of rooting.
Part 2. Should You Root or Not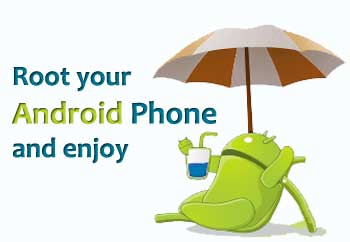 You may be still thinking whether you'll root your android device or not! But truly speaking, everybody wants to have a fully-functional as well as completely personalized android device. So to overcome all the barriers of an android device, there is no way than rooting it. Only rooting android can open all the windows of privileges that you can't even imagine on an un-rooted device. There might be debate for rooting or not, but to get the utmost benefits from your android device, you should root it.
Above all, to take the right decision, now you'll be given a broad idea about the pros and the cons of rooting android so that you can take the perfect turn.
Part 3. 8 Pros of Rooting Android You Should Know
There are some great benefits of rooting android which are as follows.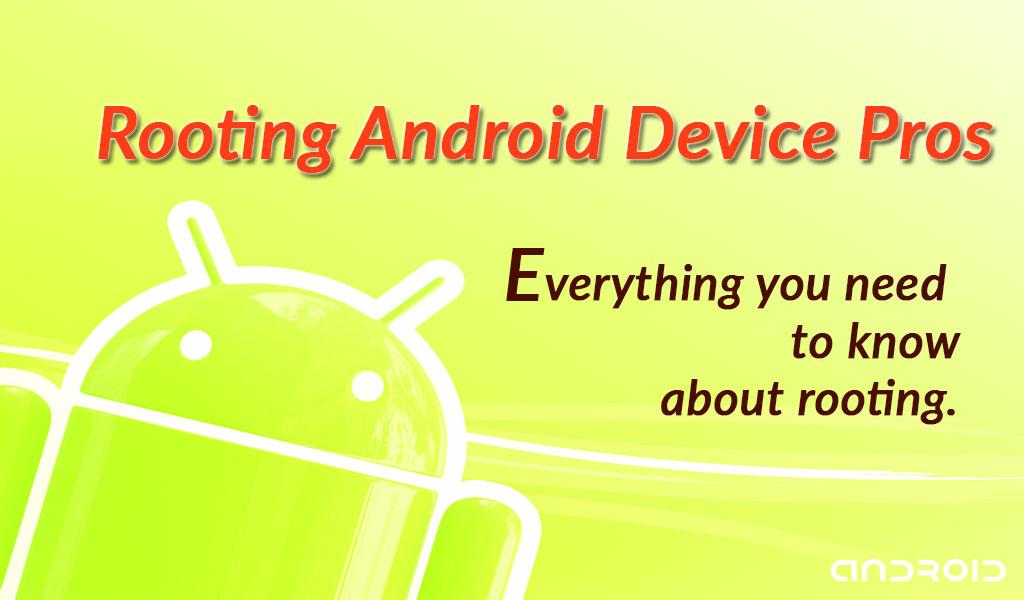 1. Full-authority
After rooting your android device, you are no more a third party user of your device. You are now the true owner of your phone or tablet PC. The flagship devices from many mobile device manufacturers lack the quality to make these fully-personalized. Rooting is the only to make an android device of your own. You mold your device as your wish, nobody is there to scold or impede you for that, this is the power of rooting.
Rooting is way too easy nowadays as there is tool like iSkysoft Android Data Recovery which is a multi-functional tool that allows user to root his/her device with just a click. You'll be amazed to know that powerful rooting is the secondary option of this tool as the main task of this tool is to recover data which is being discussed now.
2. Data Recovery
Usually mobile or tablet PC users can't back-up the system files as well as apps of their device. You may hear that back-up system exists on your device, but this is actually for pictures, videos or other non-systems files and apps. But to back-up a complete system files, you will have to root your device. iSkysoft Android Data Recovery tool is such an awesome tool that can recover everything by scanning quickly both the internal and the micro SD card of your device. Don't be worried about the compatibility of this tool on your device as this is compatible for more than 6000 android devices and people are enjoying the tool all over the world with complete satisfaction.
3. Crapware As well As Bloatware Removal
Most the android devices come with preinstalled bloatware and crapware that are not expected by anyone. So these needs to be removed from an android device. Through rooting, you can do this seamlessly.
4. Free Up Memory
As you have known that an android device is burdened with bloatware or crapware, these eat up a lot of internal memory of a device. Not only that, there might be a lot of useless apps and files on the system which can be removed without any problem. You can expand the internal memory of your device by deleting these types of files and apps.
5. Boosting Up Speed
It usually happens that after rooting as the device removes excess apps and files, this performs faster processing. In addition, you can speed up your device which is called overclocking. In contrast, you can even slow down the speed of your android device by undercloking, but told be truth this is not done as nobody wants less speedy device.
6. Personalize as Per your Desire
After rooting, you can personalize your android as per your wish, choice and personality. If you are not happy with the existing battery notification, dial pad, fonts etc on your un-rooted device, you can change all the things according to your likeliness. You can even change the inbuilt ROM and install a new one from a lot of alternatives. You may not want to see the same video and music tone when your device is booted. This can also be solved only through rooting android.
7. Block Unrequired Things
Adware is a boring as well as irritating thing on android device and for this reason you will see a lot of bad comments on the comment page of different apps like please remove ads, remove ads, everything is okay except ads....etc. These advertisements can be blocked after rooting your android device.
Not only ads, but also unwanted such as adult or porn websites can be blocked by rooting android. It's important to block these types of websites if you hand over an android device to too young someone for use. Parents become worry-free in this way.
8. Advanced Update
If your android device is not eligible for latest updates, then rooting can solve this problem. If you need early update with the latest version of android, then rooting is the only way.
Part 4. 5 Cons of Rooting Android You Should Know
There are some cons too which are being discussed now.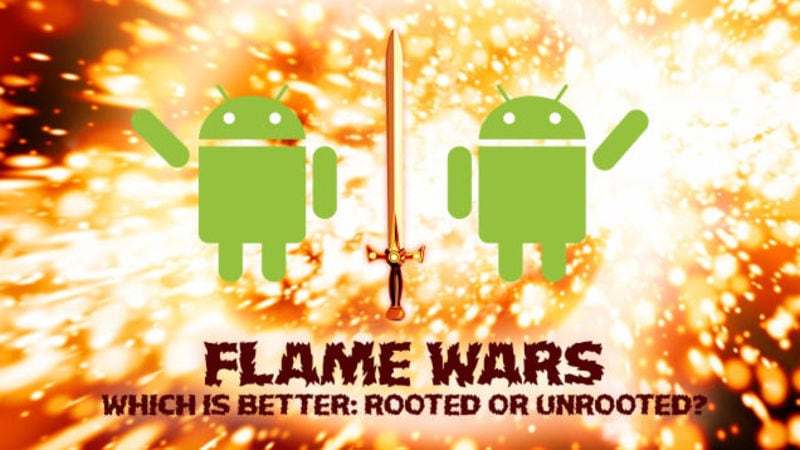 1. Cancellation of Warranty
Every mobile device comes with a limited warranty such as one or two years from the date of purchase. This warranty becomes null and void if the device is rooted. Oh, are you stepping back for rooting? No don't do it as the iSkysoft data recovery tool is there to offer you the warranty back even after rooting. How come? By restoring the same data from the un-rooted state. Another thing that I should add here is that there is no risk of bricking at the time of rooting with iSkysoft data recovery tool. The risk for warranty void, many android users don't root during the warranty period, but as you are now sure about mentioned tool's facility, you won't have to wait for the end of the warranty period of your device.
2. Bricking
Bricking means that your device becomes just like a brick. It loses the power of receiving and processing commands. The only way to okay the bricking is servicing the phone or tablet PC, but a matter of relief is that which has been mentioned in the previous point is that the risk of bricking with iSkysoft data recovery tool is 0%.
3. Attack of Spyware
As after rooting, an android device often gets new system, this has a potential risk of vulnerability with unknown viruses like spyware. So it's recommended that you search for the required antivirus that is compatible with the current state after rooting.
4. Process Hampering
This may happen when somebody starts rooting his/her android device with low charge on the device. If the battery charge remains low, this may make the device switch off. Sometimes during rooting, if device switches off, this can't be switched on without servicing. So it's advisable that you charge your device well before rooting.
5. Lower Battery Performance
This is rare case, but sometimes rooted android device may show some battery issues. To avoid this, you should root properly after be well-informed about it.
Last, certainly not the least, the pros of rooting android can't be limited by giving some points. Different users enjoy the benefit of rooting differently. Every good thing has some drawbacks, but it's wise to utilize the positive outcomes by sifting the negative issues.