The most effective way to recover lost data on your device is to use a data recovery program. One such data recovery program is WinMend Data Recovery (there is no WinMend Data Recovery for Mac version). It is readily available for download online and can be quite effective in data recovery. But like many other data recovery programs, WinMend is not without shortcomings. In this article we are going to take a critical look at this popular data recovery program and the problems you may encounter when using it. We are also going to provide you with a better, safer and more effective alternative. Let's start with a better way to recover lost data on your Mac.
Part 1. The Best WinMend Data Recovery for Mac Alternative
The best program to recover missing data on your Mac is none other than iSkysoft Data Recovery for Mac. The program is exclusively designed for this purpose and hence is your best possible chance at getting your missing data intact.
Key Features of Recoverit (IS):
With the preview function, you can pick and choose the files to recover.
This software is easy to use, you can complete the recovery process by yourself even you are not a specialist.
It supports to recover different file types including email, audio, video, photo and many more.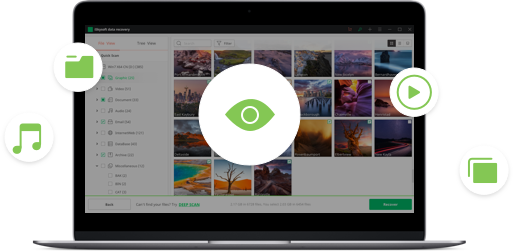 Recoverit (IS) for Mac supports to check the recoverable data before you go to recover them. You can check their file quality and preview them.
Step-by-Step Guide to Recover Lost Data
Step 1

Install Recoverit (IS)

Firstly, you can download this program from its official website, drag the downloaded file to Application folder and launch it. You will see the main interface of this software, you can choose the file types you want to scan and recover, then click "Next" button on the bottom of the window.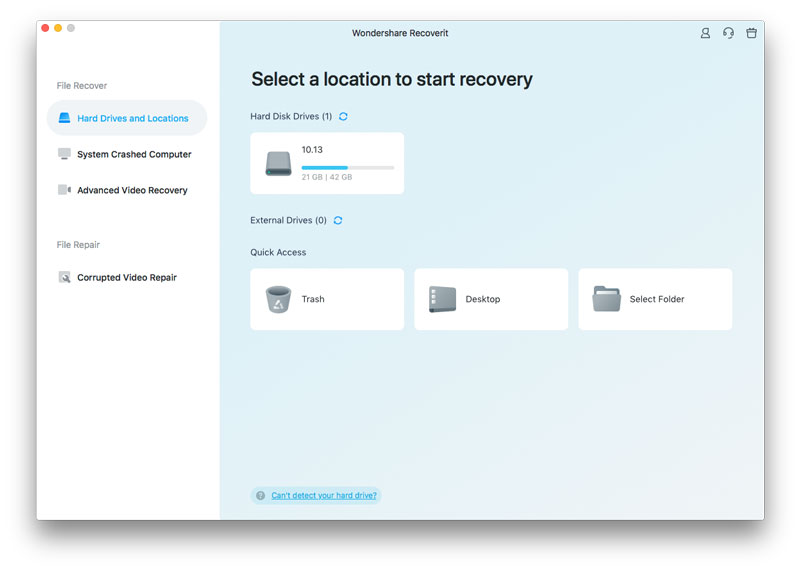 Step 2

Search for Lost Data

Now you should navigate to select a hard drive to find lost data, if you do not find your external hard drive on the "External Removable Device" list, you can click "Refresh" icon to detect again. Then click "Start" button to start scanning progress.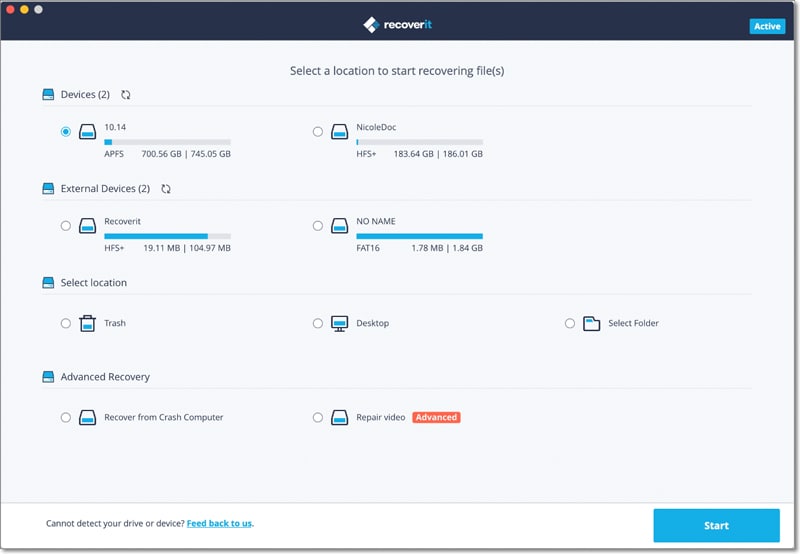 Step 3

Recover Lost Data from Mac

When the scanning process complete, you will find all scanned files listed on the program window. You have the chance to preview the quality and content of these files, and you can select files to recover. After select the files you want to recover, you can click "Recover" button and save the recovered files to another hard drive.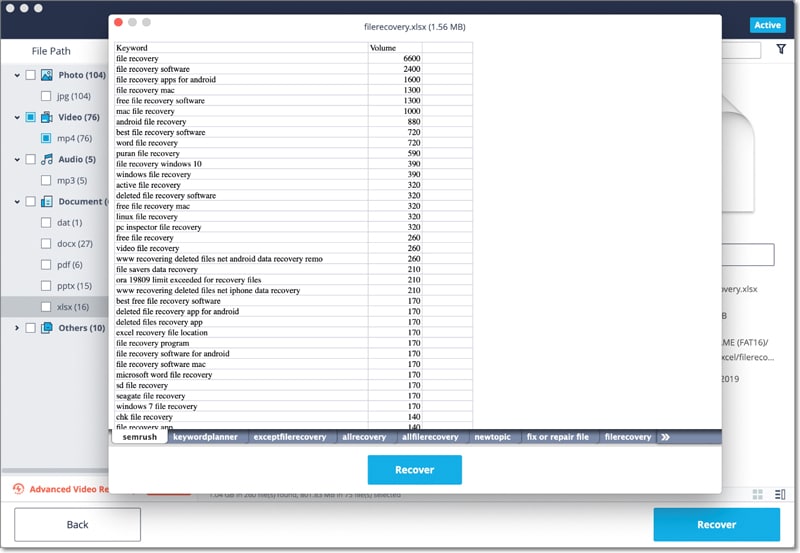 Part 2. How Does WinMend Data Recovery Work
Step-by-Step Guide to Recover Lost Files Using WinMend Mac
Step 1. Begin by installing the program to your computer. Launch the program and then select the drive that contains the missing data.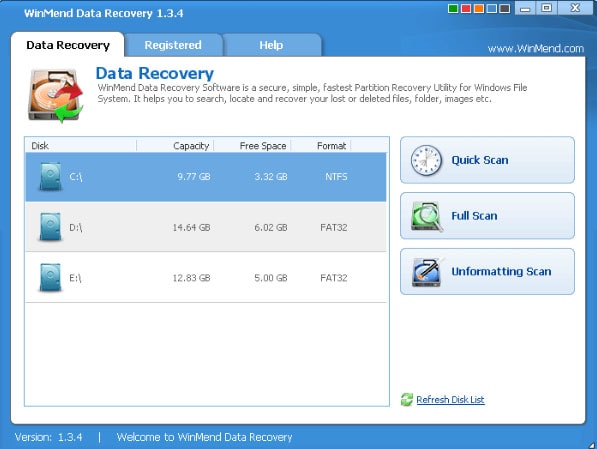 Step 2. You can select either the "Quick Scan" or the "Full Scan" mode. If you want to recover data from a formatted drive, select "Unformatting scan". The scan shouldn't take long and once it is complete, you should see the results in the next window. Select the files you wish to recover and click "Recover".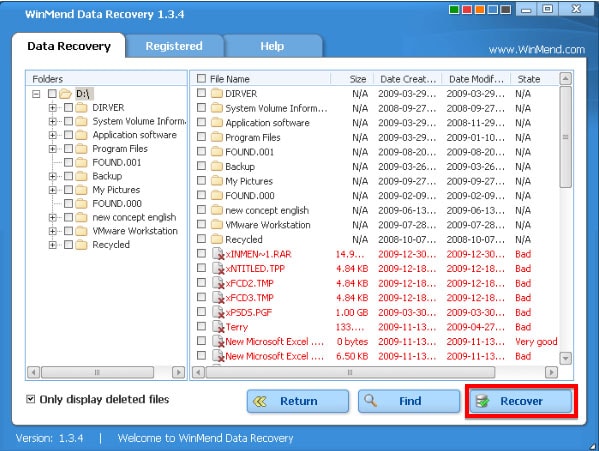 Shortcomings of using WinMend:
The first major problem for Mac users is that WinMend is only available for the Windows Operating system. So even if you wanted to use it, Mac users can't install the program.
The next most glaring shortcoming of using WinMend is the fact that you can't specify the fie type to scan for. This may make scanning longer than is necessary especially when you opt for the full scan.
Part 3. Troubleshooting on WinMend Data Recovery
For those who decide to make use of the program anyway, the following are just some of the problems you may encounter when using it and how to fix them.
1. Data failed to recover
If you are using WinMend and some of your lost data couldn't be recovered or was marked unrecoverable, please ensure that you have the latest version of the software and then try again. If you are still unable to recover the data, you may have overwritten the data mistakenly.
2. Failed to unhide files using WinMend Folder Hidden
If you are unable to unhide a file using WinMend Folder Hidden, again ensure that you have the latest version of the program. This may also happen if you have recently experienced a system crash and also your anti-virus could be blocking the action.
If you update the program and are still unable to use it, WinMend recommends that you contact support with details of the problem and they will get back to you with a solution that may work.
Finally, Mac users who want a quality data recovery alternative to WinMend Data Recovery for Mac can simply download, Recoverit (IS) for Mac.