If you have a HD camera or love downloading HD videos from the internet, there might come a time when you may want to burn those HD videos to DVD. It could be because you want to save space on your computer or you just want the videos to be playable on many devices. The HD video format has become very popular because of its rich color reproduction as well as high quality audio. The following are the top five HD DVD burner that you can use to burn your HD videos to a DVD with ease.
Top 5 HD DVD Burner to Burn HD DVD
#1. DVD Creator
iSkysoft DVD Creator for Mac (or iSkysoft DVD Creator for Windows) is a nice HD DVD burner software that not only works with HD, but also many other videos, including web videos, home made videos, and any other video formats. It also supports various output formats including DVD folder, DVD disc and ISO image files. You can also burn combined formats on the same DVD using this program. It will allow you to create professional looking videos effortlessly. Apart from being able to make videos, it also makes very good photographic slideshows. It is very easy to install and is packed with lots of interesting features that you will definitely love. One of the great features that it has is the ability to replicate any existing DVD. This feature will allow you to share memories with your loved ones easily. It also has a variety of templates that you can use for creating personalized DVDs. Navigating through it is absolutely simple.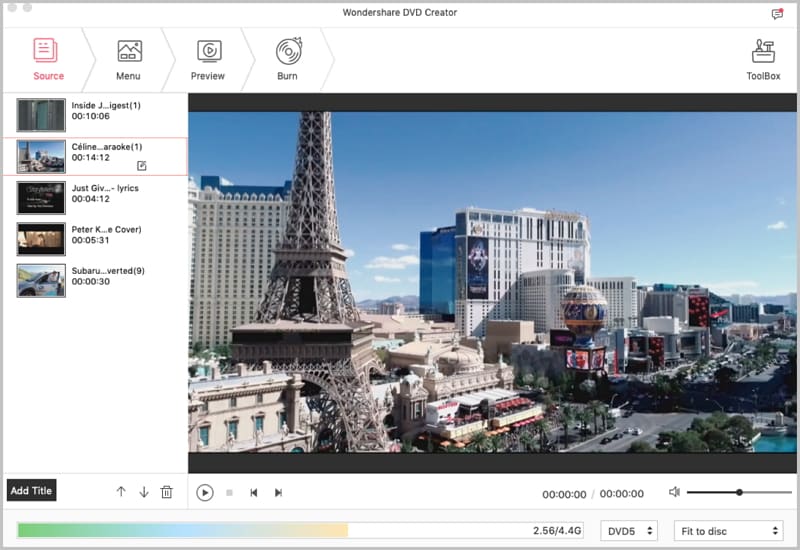 #2. ImgBurn
This is a lightweight CD and DVD burning application that you will find to be very useful if you want to transfer videos and other files to HD DVD. It is one of the most powerful DVD burning tools around. So when you use it, you can be very sure that it is not going to let you down. You can also use it to burn Blu-ray recordable media of all types. Its lightweight nature means that it will have minimal impact on your system during performance. You do not need to worry that your system may start slowing down when you install this application. Its interface is very simple, so you will not have a hard time understanding how to use it at all. The best part is that it is a freeware application. You just need to download it, install it on your computer, and then start using without paying anything. Whether you are an advanced user or beginner, you will appreciate how configurable it is.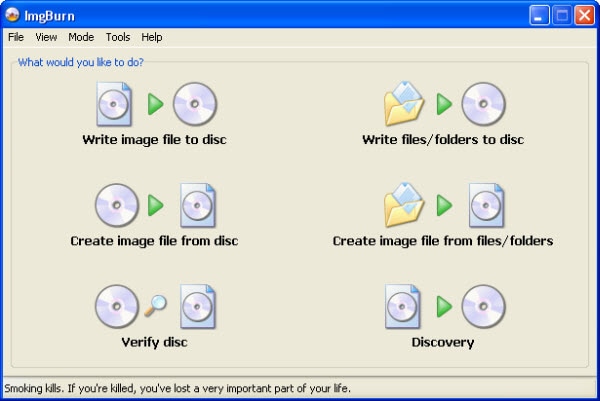 #3. Aiseesoft DVD Creator
This HD DVD burner offers you a perfect way to burn your HD videos to DVD. It is packed with free nice menu templates and supports numerous file formats besides HD. You can add background music and subtitles to the file that you are burning to make the video more personal. It also has editing tools that you can use to tweak your photos and videos the way you want. You can use to burn videos straight from your camera or the videos that you have downloaded or stored on your computer. The videos will be saved to the local disk, something that makes it very convenient for you to access them. Whether you are a beginner or pro, you are going to love this DVD creator. It allows you create professional looking DVDs without much effort. The advanced editing tools that it is equipped with provide high quality results. You can either choose to use a pre-menu template or work with customized options that will give your videos a personalized feel.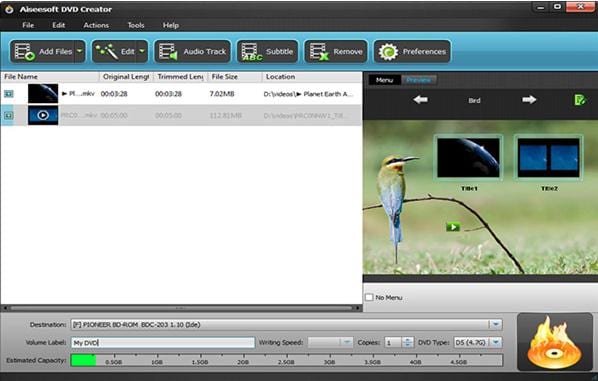 #4. Easy DVD Creator
With this HD DVD burning software, you can easily turn your wedding, vacation or family movies into DVDs and share them with your loved ones. It features a simple interface that is very easy to learn and use. Another thing that you will love about this application is the ability to edit your video without the need of using a separate software program. It is equipped with simple yet effective editing tools that you can use to take full control of your videos without extra expense or a steep learning curve. You will also like the fact that it is very fast. You will not wait for eternity to have a HD video be burnt to a DVD when using it. It is also packed with pre-built menus that you can take advantage of to create professional looking DVDs in a matter of minutes. It supports double layer DVDs, so there will be no need of worrying when burning one of those if you have them. Its interface does not have any complicated parameter settings that will give you a hard to learn how to use it.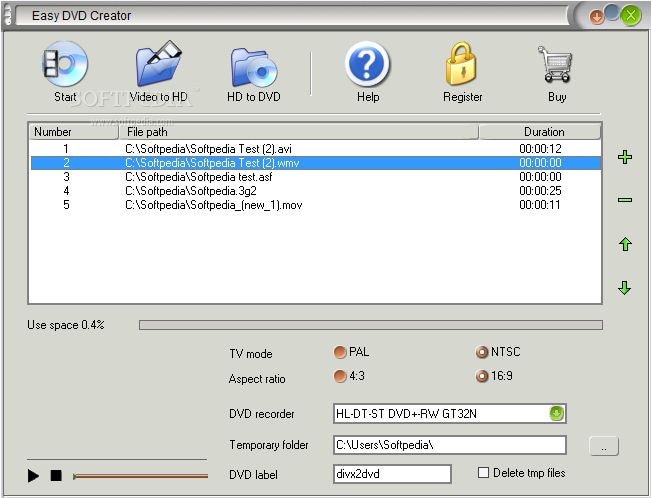 #5. Xilisoft DVD Creator
This is a simple, fast and easy to use HD DVD creator that you will definitely enjoy using to burn HD videos to DVD. You can use it to convert almost all popular formats and then burn them to DVD so that they can be playable on your home DVD player or Xbox. It also provides many DVD menus that you can use for DVD authoring and works well with DVD-R, DVD-RW, DVD+R and DVD+RW. Since it supports a wide range of video formats, the internet will become a storehouse of your home theater system when you start using it. You can download any video online and convert into a format that is playable on your home theater system. It also allows you to clip and join videos as you wish. If the HD video that you want to burn has favorite sections, you can clip those sections or merge several video collections in order to create the DVD movie that you want. You can also adjust your home DVD settings very easily using this application. It allows you to specify PAL or NTSC format and adjust 16:9 or 4:3 aspect ratio video aspect easily and then burn either ISO file or DVD disc. If you love watching videos with subtitles, you can add them easily using this application. You can add up to 32 subtitle files in SRT format.