Owning an iPhone is a wonderful, exquisite experience since you always have the opportunity to get access to the latest and most useful applications on the market. However, just like everything you can find right now on the market, you do encounter some issues while using your iPhone, and these can either related to normal usage or when you try syncing it with other applications. iPhone won't sync problems are known to exist for a very long time, and while some of them can be solved easily, there are issues that require a professional approach in order to be solved.
In this article we are going to focus on 10 of the most important and widely encountered issues on iPhone not syncing that you can find right now.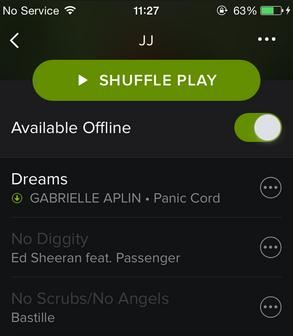 1. iPhone won't sync with Spotify
Spotify is a very popular music listening service which offers quite a lot of convenience since it keeps your songs in a single place at all times. Unfortunately, the application doesn't do a great job when it comes to syncing your music, and this is why you have to perform a little troubleshooting.
The first thing you need to take a look at is the ability of your phone to sync via 2G or 3G connections. This is very important to do, and thus you need to enter the iPhone settings and connectivity options in order to make sure that this is live.
If this is ok, then you have to enter the Spotify app settings, and ensure that all the connectivity options permit the transfer and sync. Sometimes, after an update, these settings are overwritten to default, and thus come with such a problem. These two solutions are the best if you want to resync with Spotify quickly!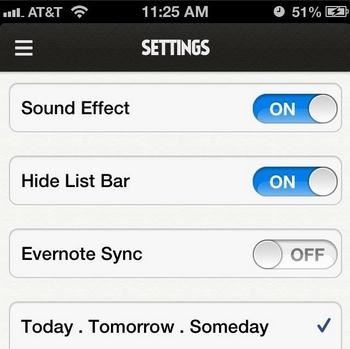 2. iPhone won't sync with Evernote
Evernote is an application that makes it easy for you to share information such as schedules or appointments between devices. The main problem here comes when you use more than a single device to store this data, because the way the app works is quite unique. Basically, it uses the device to store data, and the device syncs to the server, which automatically transfers the whole data to the device. Sometimes, updates or a malfunction can lead to this problem, and the only way to solve it is to enter the Evernote settings and disable then re-enable the syncing process. This is very fast to perform, and within a few seconds you can re-enable syncing. However, if this continues, creating a backup of your data and reinstalling Evernote, then configuring it properly, might be the best way to deal with this.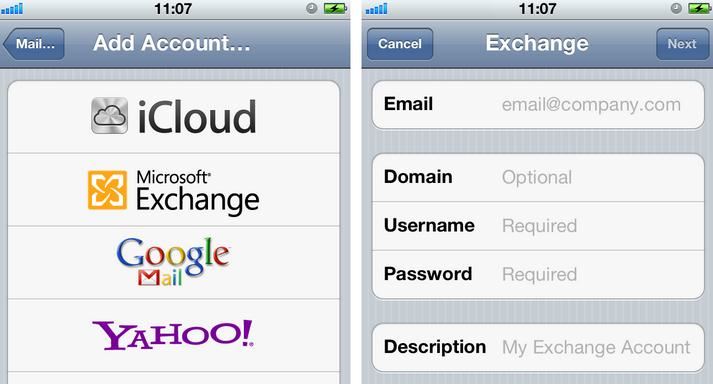 3. iPhone won't sync with Outlook Contacts
The only way to do this is via USB syncing and your iTunes. If Outlook Contacts are split in groups, then you should try to select groups first before doing anything. Try to make sure that the iPhone is ready for syncing, otherwise you will have to deal with multiple problems that you might not want. If this also fails, try to download the iCloud control panel, backup your files to iCloud and get them from there on your device.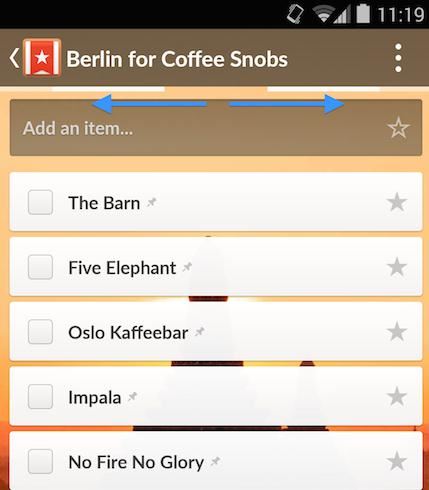 4. iPhone won't sync with Wunderlist
Wunderlist is a great todo app that provides you with an immense set of options and opportunities, but unfortunately from time to time syncing it with your iPhone can prove to be a hassle instead of being a delight. Thankfully though, there are workarounds if your normal notification syncing is not working, and the way you do that is to push notifications through an external source. On top of that, you might also want to make sure that the push notification option is turned on or that the iPhone does have an internet connection, as this can be one of the main problems. So, enter the Wunderlist settings on your phone and make sure that syncing options are customized in such a way so everything works seamlessly.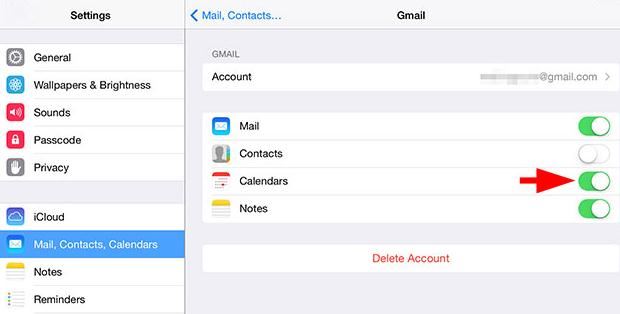 5. iPhone won't sync with Google Calendar
Many of us use Google Calendar nowadays in order to keep track of all our latest appointments, notifications, to dos and endeavors, so being able to sync this data on our phone is indeed an imperative thing to do. The first solution here is to make sure that the calendar app has visibility, so try to enable calendar syncing in the Settings menu.
You can also enter the application and configure it in order to ensure that syncing is made quickly and with complete reliability. You can choose to sync any calendar that you want, so if you need only a few of them and not the whole batch, then this is the best time to do that.
If this still doesn't work, you should try deleting your Gmail account from the iPhone and then adding it again. This will force syncing, so it might help you get the job done. This is a good idea if the aforementioned tricks do not work.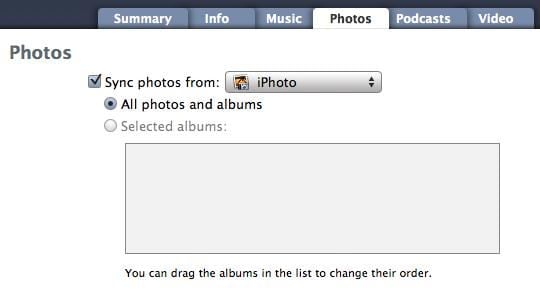 6. iPhone won't sync with iPhoto
If you want to sync photos through iTunes and then to your iPhone installation, then sometimes you might encounter some issues. The main idea here is to use an adjacent application or, if that is not possible, try to sync these images to iCloud then get them on your Mac and insert them into iPhoto. The application should be able to do the rest.
7. iPhone won't sync wirelessly
If such a problem appears, then it's clear that the issue is with your wireless connection. Try to restart the router, and then check if the problem still persists. Alongside that, try to enter the Settings and see if there are any connectivity issues with your phone, and try to remediate them as fast as possible.
8. iPhone won't sync with iCal Calendar
This issue is similar to the one encountered with the Google Calendar. Remove and then add your Apple account again if you want to force syncing or just try to enter the iCal settings and see if the syncing process is enabled. Sometime, especially after software updates or even system updates, this can revert to the original settings, and thus disable iCal syncing, which can be a problem. Entering settings and making sure that these were not altered is the most important thing to do here.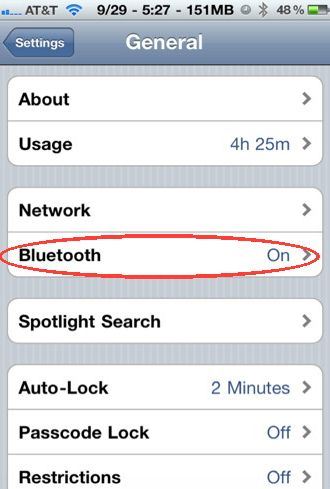 9. iPhone won't sync via Bluetooth
When a Bluetooth sync problem appears, then chances are that the issue appears because of numerous instabilities in the connectivity or the devices aren't setup correctly. This is why you need to carefully enter the Bluetooth setup options and manage your phone accordingly so it will send and receive Bluetooth signal the right way. If there are problem with the Bluetooth connection, then just disable and enable it again!
10. iPhone won't sync with iTunes playlist
In this situation, the phone usually has some issues, since it has either been jailbroken or you made an update that needs a fix. The idea here is to sync your phone with iTunes or just restore it to factory settings, and then this will repair it very fast. Of course, you can also try to restore it via iTunes by deleting only music data, but a full restoration works, although you do have to make sure that your important data is backed up.
In conclusion, your iPhone might encounter syncing problems with a wide range of applications nowadays, and this can be caused either by a large amount of data installed on it that interferes with the way your phone functions, updates and so on. The reality is that troubleshooting these options is essential, so try to ensure that updates are turned on and connectivity settings are set up the proper way before restoring to factory settings or deleting data. Try to follow each of the advices presented above that suit your situation, and you won't have a problem improving your experience!