Whenever I use my iPhone, the first thing which comes in my mind is the First keynote of iPhone which was delivered by the great Steve Jobs, as he said; an iPhone is an iPod, mobile phone and internet communication device. The iPod application on iPhone has improved over the time and transformed into music and videos application but still it needs several improvements. Currently, the videos application on iPhone only support some formats such as format of the iTunes videos which is , MPEG-4 video format which is .mp4, .m4v or .mov file. Similarly, audio of the videos should be in .ACC format.
Most of the videos which are downloaded from the internet are either in .FLV format or may be in .AVI format, these videos can't be directly played on iPhone. So, before transferring them to iPhone, we need a proper video converter for PC to convert the videos. There are many famous video converters available on the internet but only few of them provides the promising result, one such type is dr.fone, which will tailor the videos according to the needs of your iPhone and the videos will be automatically transferred to your iPhone.
Part 1. The Perfect Video Converter for iPhone – dr.fone:
dr.fone for Mac is basically a complete media manager for the iPhone, iPad and iPod Touch which is available for both Mac PC and Windows PC. One of the prominent features of dr.fone is to convert any kind of videos to iPhone-compatible format, so, that they can be easily played on iPhone. You can't only transfer the music or media from PC to iPhone but the audio or video files can easily be transferred back to your PC from iPhone. Unlike many other video converting applications, it doesn't require lengthy procedure or complex settings. Simply select the video from a folder to convert video to iPhone and it will automatically prompt you to convert it to the appropriate video format before copying.
Moreover, dr.fone can also be used to manage all kinds of video present in the videos application on your iPhone. The best part about dr.fone is that it can be used for Movies, TV Shows and all kind of music videos. dr.fone comes in a trail version and paid version, for best conversion and transfer of unlimited videos, we will recommend you to purchase the full version. Here's the step-by-step guide for how you can use dr.fone (the best video converter for iPhone) to convert videos to iPhone.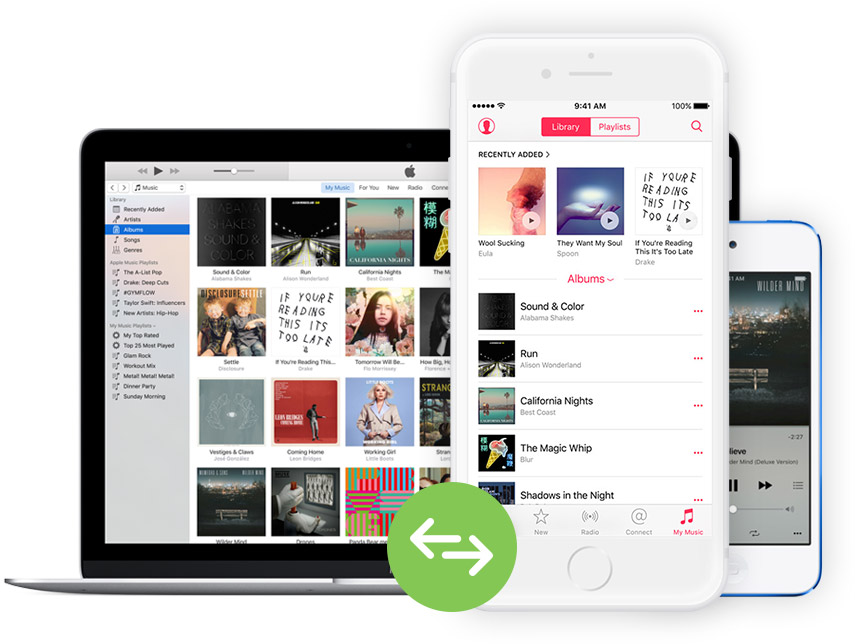 Part 2. How to Use dr.fone to Convert Videos for iPhone
Step 1: Download and install the latest version of iPhone video converter from the links given below. After installing the software, connect your iPhone with your Windows PC or Mac and launch the installed dr.fone. Now let's start convert videos to iPhone!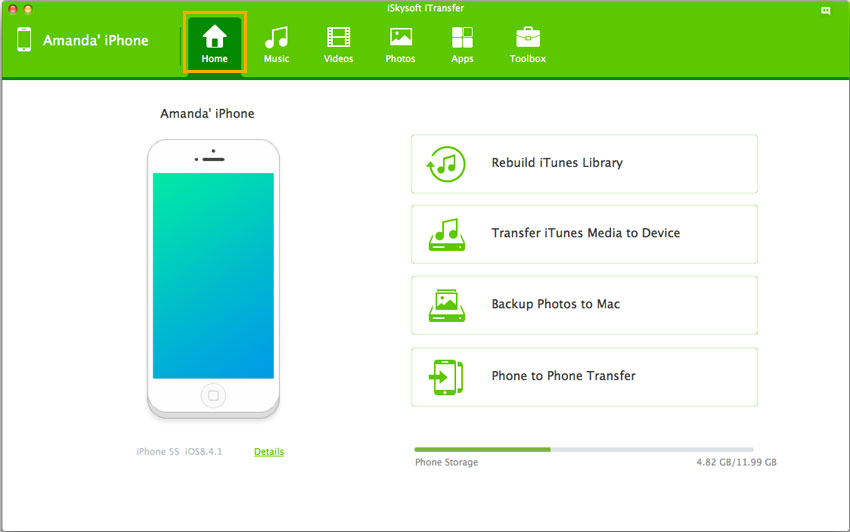 Step 2: Click "Videos" tab on the top of the main window to enter the management window. By default, the next window is the management window for videos. Click "Add" to browse videos on your Mac and add them to your device.
Note: If any of the videos you're transferring from computer to your device is not supported, a window will pop up, asking you to do the conversion. You just need to click "Yes" to confirm it before the software do the conversion and transferring for you.